'Cooking With Paris': Will There Be a Season 2?
In the past, Paris Hilton's fans have known her as Paris Hilton, the DJ, the actor, the socialite, and the entrepreneur. Now, after the Netflix premiere of Cooking With Paris on Aug. 4, she's Paris Hilton, the amateur chef. Some skeptics may find this surprising, but Hilton whipped up some yummy-looking dishes with very few disasters in season 1.
Cooking With Paris may not match up with traditional cooking shows one would find on Food Network, but it did prove to be entertaining to some viewers. Will that entertainment value be enough for Netflix to deliver a Cooking With Paris Season 2?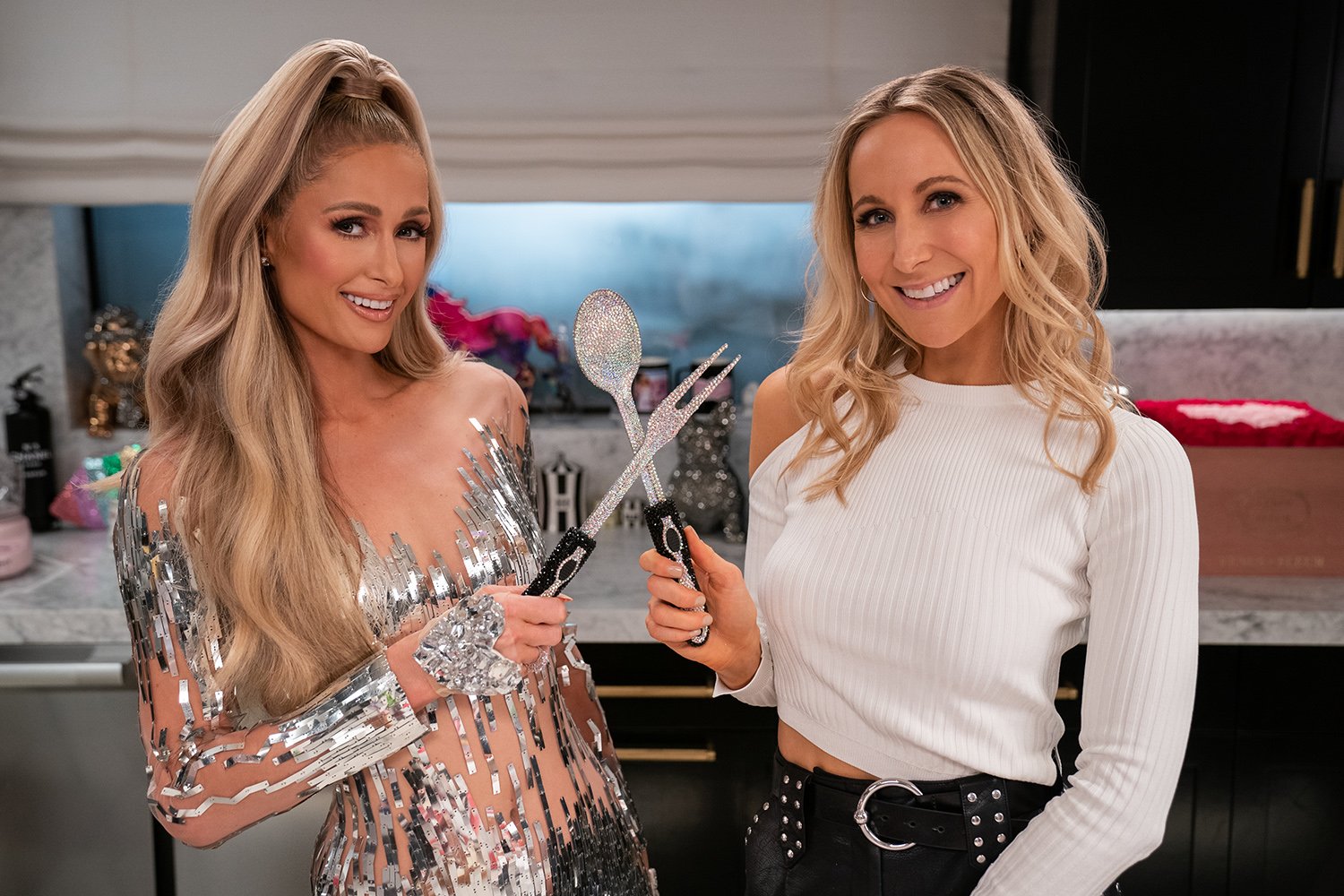 'Cooking With Paris' features Paris Hilton cooking with Kim Kardashian West, Demi Lovato, and more celebrities
The first season of Cooking With Paris includes six episodes at 20-25 minutes each. In each episode, Hilton cooks a variety of themed dishes, including tacos, burgers, steak, and cereal-inspired brunch foods. Then, she hosts an elaborate dinner party to fit the theme alongside the episode's celebrity guest.
So far, Cooking With Paris has invited Kim Kardashian West, Saweetie, Nikki Glaser, Demi Lovato, Lele Pons, and Kathy and Nicky Hilton as guest chefs.
As Hilton and her friends cook their feasts, Hilton finds herself learning something new in every episode. For example, Kardashian West teaches her to clean up while the food is in the oven, while Glaser explains to Hilton what a whisk is. She also learns when to use a stand mixer versus when to use a blender.
"I love cooking, but I'm not a trained chef. And I'm not trying to be. I have a few go-to dishes…but I want to mix it up. So I'm expanding my repertoire," Hilton says in the Cooking With Paris intro.
Did Netflix renew 'Cooking With Paris' for season 2?
At the time of this writing, Netflix has not yet confirmed whether it will renew Cooking With Paris for season 2. The streaming service might take a few weeks to evaluate the viewership of season 1.
However, as Mashed noted, other cooking shows in a similar format, where celebrities learn to cook, have seen success. For example, Selena Gomez's HBO Max show, Selena + Chef, has a third season on the way. Additionally, Amy Schumer Learns to Cook so far launched two seasons on Food Network.
If Netflix does greenlight Cooking With Paris Season 2, it may take up to a year until the season debuts, which would mean a potential summer or fall 2022 launch.
In the meantime, eager fans can watch the YouTube video that started it all: Hilton's first Cooking With Paris video from 2020, in which she cooks her "famous Sliving Lasagna." Additionally, Hilton will also reportedly release a cookbook to accompany Cooking With Paris soon.
Here's what 'Cooking With Paris' reviews have said
So far, Cooking With Paris has received mixed reviews from critics. Decider, for example, noted that Hilton "kept dragging out her twentysomething persona," which the socialite previously said was all an act in her This is Paris documentary.
"We'd much rather see the 'real' Paris make her way around the kitchen with her friends (and in one episode, her mother and sister) than try to decipher when Paris is being her authentic self or still pulling out the tired schtick that doesn't make much sense for her anymore," Decider's review read.
Meanwhile, Time called Cooking With Paris "charming," "inane," and an "uncanny cooking experience." Her persona is what makes the show so interesting.
"At 40, she's better than ever at playing this naive role. (It helps that she looks as though she stopped aging at 23.) While her banter with guests is only really interesting for how credulously they react to her performance of Paris, her comic instincts when alone with the camera are spot-on," the review read.
Will Hilton's personality be enough to land a second season? Stay tuned to Showbiz Cheat Sheet to hear when Netflix makes its decision.