'Cooking With Paris': Why Do Fans Hate Paris Hilton's New Netflix Show So Much?
Have you watched Netflix's new reality TV show Cooking With Paris? If you just nodded your head but were totally confused with the cooking show, don't worry it appears you're not alone. The six-episode series starring Paris Hilton essentially should have been titled "Trying to Cook With Paris," because, to be blunt (sorry Paris!) this Hilton heir does not know a thing about cooking or being in a kitchen. For those who have not yet watched, we'll sum it up for you real quick. Each episode follows Paris as she tries to create a meal from her bedazzled, pink cookbook. Yes, it's indeed covered in rhinestones and colorful text. She also invites a guest star, from Kim Kardashian West to Demi Lavato, to help join her as they both try and create a themed menu. To top it all off, Paris dresses for the occasion in couture and also enlists her assistant, no not Kim, to transform her dining room into whichever theme her meal represents—the disco-ball-filled Tulum-inspired table setting had to be one of our favorites from the show.
OK, so it actually doesn't sound too bad if you call it what it is—a mock cooking show for those who are just looking for a silly laugh. But then why is the show getting so much hate from fans and viewers? Turns out Paris' 2020 documentary, This is Paris has something to do with the backlash. Keep reading to find out why.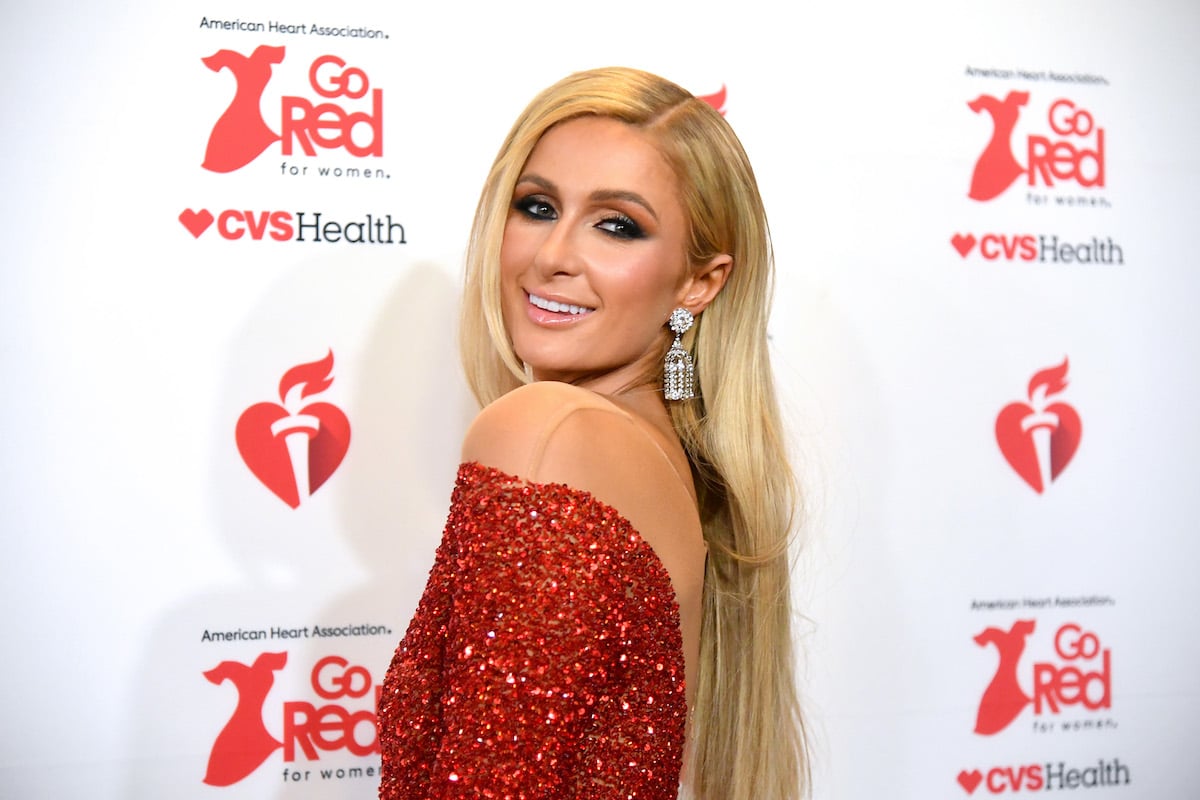 RELATED: 'Cooking With Paris': Will There Be a Season 2?
Related post url: 
Paris Hilton's telling YouTube documentary showed the world a different side to of the socialite
This Is Paris, a tell-all documentary that aired on Youtube, showed the world a more real and vulnerable Paris. CNN reports, "The film — which features a deeper-voiced, more sober (in every sense) Hilton, delves into her tomboy childhood, and includes Hilton discussing her brutal adolescence for the first time ever — either on or off-camera." So, naturally, fans were thrown off to see that Paris' first show following her shocking documentary did not portray the same character.
Some fans think the 'That's Hot' star still hasn't matured since her 'Simple Life' days
According to Screen Rant, fans on Reddit felt that the mature Paris seen in her 2020 documentary was not what she showed on Cooking with Paris. Instead many felt that she went back to her former ditzy self, which was seen in her first reality show The Simple Life, high-pitched voice included. One Redditor said, "She really is stuck in a time warp and hasn't matured at all." Where another Reddit user named Lookalikemike wrote, "Isn't it about time she stops lampooning herself?"
Despite the hate, loyal fans still have her the heir's back and liked 'Cooking With Paris'
Even though there were many fans upset that Paris didn't use this opportunity to showcase a more serious side, those loyal to her took to Reddit to share their thoughts. Per, Screen Rant, another Redditor liked the show and said, "The people who don't "get" it, don't get that Paris Hilton plays a caricature of herself at all times. This is fully satire and not meant to be taken seriously."
So, as we mentioned before, if you don't take the show seriously and don't go into it thinking you'll see the same Paris seen in her documentary, then you may enjoy Cooking With Paris.