Is 'Blue Bloods' Next To Go? 'Cops' Canceled, 'Live PD' Might Not Return
Is CBS's Blue Bloods on the chopping block? Following the aftermath of George Floyd's death, and protests against police brutality, Cops was canceled. Live PD did not air on June 5, 2020, and the show's return is uncertain. Fans want to know if Blue Bloods is the next law enforcement show to be canceled.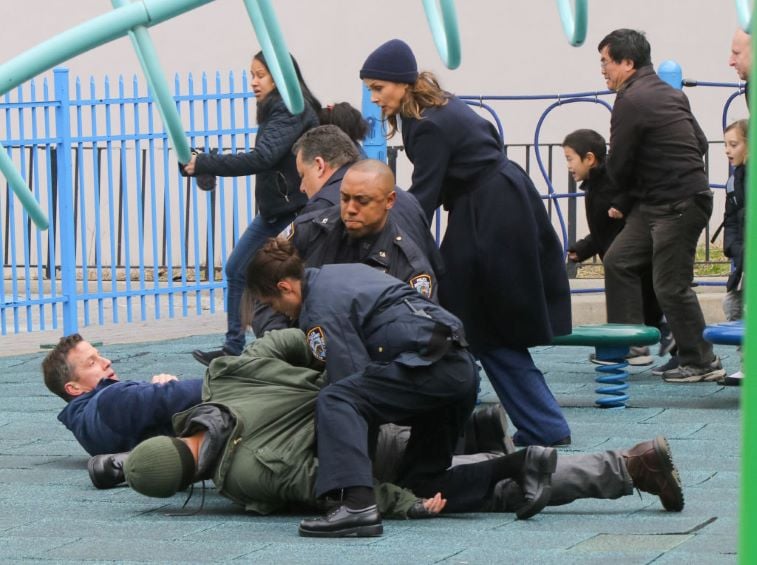 Why was 'Cops' and 'Live PD' canceled?
The long-running series, Cops, began its run on Fox in 1989. The show aired for 25 seasons and then came back again in 2013 on Spike TV — which later became Paramount Network. Cops Season 33 was set to premiere on June 8, 2020; however, the network pulled it without any plans to bring it back. 
"Cops is not on the Paramount Network, and we don't have any current or future plans for it to return," Paramount Network told Deadline.
Live PD is also at risk of being canceled by A&E. The network also pulled their most recent episodes set to air the weekend of June 5, 2020. Both networks took the shows off the air due to nationwide protests over police brutality. A&E is still deciding as to whether or not to bring back Live PD. 
However, after a Black man's death was filmed for Live PD, things do not look promising for the program's return. The officers present used a stun gun on Javier Ambler four times after he said he could not breathe, according to HuffPost.
Will 'Blue Bloods' be the next cop-focused show to be canceled?
Fans worry that Blue Bloods is on the chopping block because it features police officers. The CBS police drama follows a fictional Irish Catholic family in New York City. The Reagans have a history of work in law enforcement. 
"With #Cops now canceled, I'm genuinely concerned that all cop shows are going to be canceled," one fan tweeted. "What about Law and Order SVU or Blue Bloods?"
CBS announced Blue Bloods' renewal for season 11 on May 6, 2020; however, that was before George Floyd's death. Since the show is fictional, it stands a chance for staying. However, fans believe some things have to change.
"I'm sure that concerning today's climate, there will be shows reflecting it," one fan wrote in a comment on the Deadline article. "Proactive policing does not have to mean bad policing."
Fans believe for the show to continue, they need to cover police brutality, like Law & Order SVU, intends to when it returns for the fall season.
How is 'Law & Order: SVU' reacting to police brutality protests?
Going into its 22nd season, showrunner Warren Leight explained that Law & Order: SVU would include the global climate in its storyline.
"I think we've tried really hard in the last year to show how class and race affect the outcomes of justice in society, but I'm beginning to suspect 'really hard' wasn't enough," Leight told the Hollywood Reporter. "This has to be a moment where people make themselves uncomfortable, where people in power have to make themselves uncomfortable." 
The showrunner also explained that he invites activists to speak in the writers' room before portraying specific social issues. Leight has already contacted Color of Change — a racial justice organization — to consult on the next season. 
While Blue Bloods has not responded to the Black Lives Matter movement yet, fans hope they do.