'Copshop' Star Frank Grillo Explains How His 'Great Chemistry' With Gerard Butler Helped the Movie
Frank Grillo, established himself as an action movie actor in Marvel's Captain America: The Winter Soldier and Captain America: Civil War. The actor played the antagonistic SHIELD agent secretly working for HYDRA in the Marvel Cinematic Universe. He also starred in several other action movies like The Purge series, Zero Dark Thirty, Hitman's Wife's Bodyguard.
In his new movie Copshop, where he stars alongside Gerard Butler, the actor tries a different kind of action movie role. Grillo plays the role of a conman in Copshop.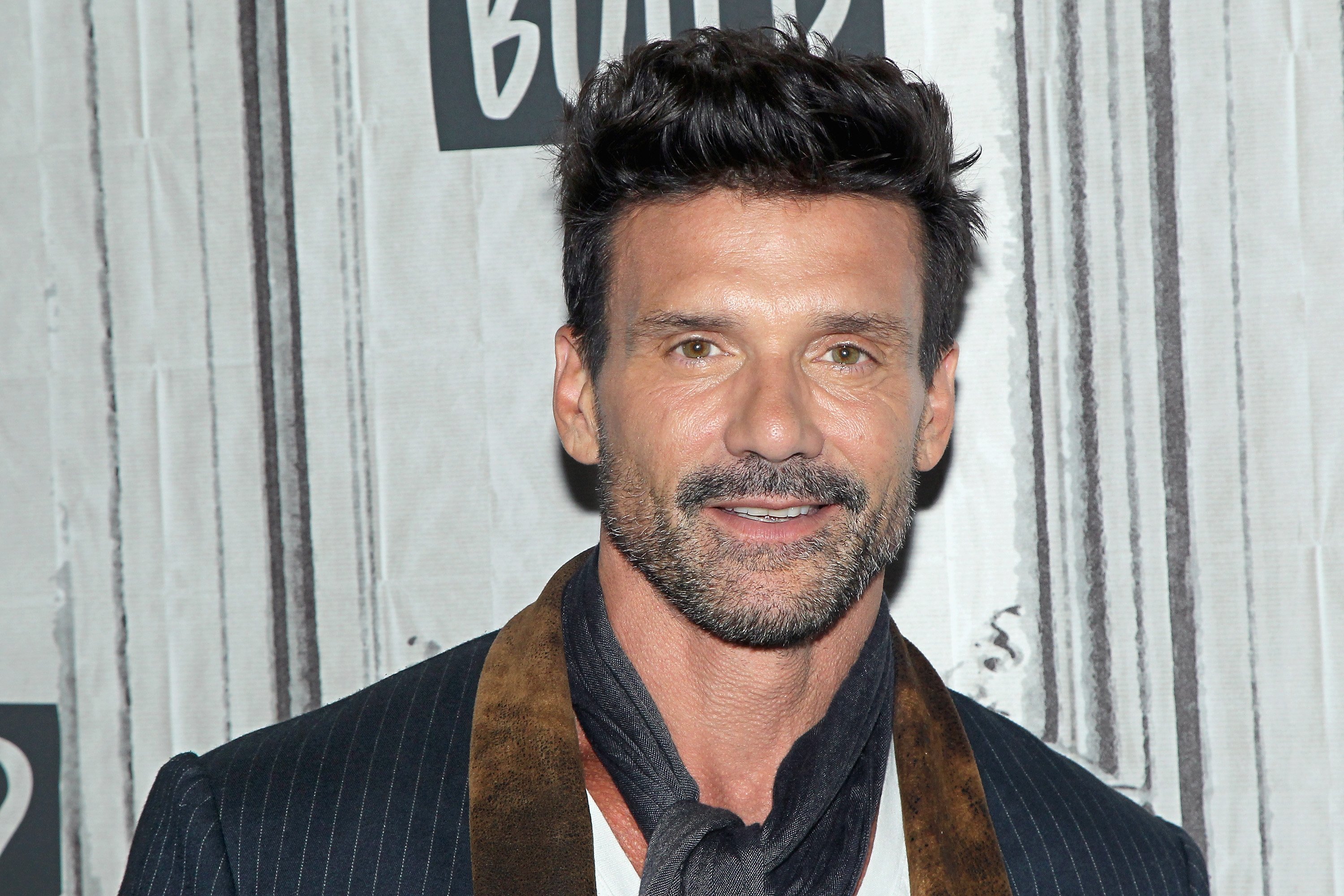 Grillo also co-owns a production company
Grillo and Copshop director Joe Carnahan together own WarParty Films. Their company has produced several films over the years. From Wheelman in 2017 to Hulu's Boss Level this year.  With Copshop the company marks yet another 2021 release and this might just be their biggest one yet.
Set in a tiny rural police station in a town called Gun Creek, Nevada, Copshop revolves around Grillo's conman Teddy. In trouble with powerful mob members, Teddy decides to punch a rookie police officer Valerie Young, played by Alexis Louder, to wind up in a jail cell — where he thinks he'll be safe. 
Bounty hunter Viddick, played by Butler, is tasked with catching Teddy. Recognizing Teddy's tactic, Viddick also gets himself arrested and lands in the cell opposite Teddy's. From there begins a showdown between the two.
The situation gets uglier when a hitman, played by Toby Huss, attacks the station. Now the rookie cop, the bounty hunter, and the conman have to deal with the hitman before they can deal with each other.
Grillo and Butler's great on set dynamic helped their characters in 'Copshop'
In an interview with We Got it Covered, Grillo revealed that the movie's director Carnahan, Butler, and he discussed the movie and their characters thoroughly beforehand. Carnahan, who also wrote the script, made adjustments to Grillo and Butler's characters according to their physicality. 
The process became easier because the duo also had a lively relationship on set. 
"We had a lot of fun," Grillo said."Me and Gerry[Butler], we had a great relationship on set, back and forth with all the banter."
The interesting thing about Butler and Grillo's characters, Grillo believed is that they played roles that they were not expected to play.
Butler thought he would play Teddy, the con artist
The article revealed Butler's interest in playing Teddy in the movie. Grillo, on the other hand, said he could have played either of those roles. 
"I think it's easier for me to play the assassin, you know? But I've seen that in my stuff too many times, so I wanted to have fun with this," Grillo said. "I don't know if I'd ever see big bad Gerard Butler as a weaselly Teddy Murretto!"
But they always talked through their disagreements, Grillo said.
"We didn't always agree, Gerard thought my character should be a little bit more mysterious and not such a badass, and I had some different opinions, and Joe[Carnahan] had some different opinions, so at the end of the day we kind of mixed it up and tried different stuff," Grillo said. 
In a script that became a melting pot of three different perspectives, Carnahan, Grillo, and Butler's chemistry added the charm. 
"We had a really great chemistry, the three of us," Grillo said. "Actually, all of us, everyone in the crew and cast."
Copsop hits theaters on Sep. 17.