'Copshop' Star Frank Grillo Reveals How He Developed His 'Sleazy Character' For the Movie
A new action-thriller is in our midst—On its nationwide Sept. 17. premiere, the latest Copshop reviews trickled in. While some aren't positive, many critical reviews prove the film is worth watching. Some already asked if Copshop 2021 is streaming anywhere. They're thrilled to see the Marvel Studios alum, Frank Grillo, as the movie's con artist alongside Gerard Butler.
Grillo unpacked how he embraced his con artist character. Not only that, but he also revealed a few details about the Purge 6 and his Marvel exit.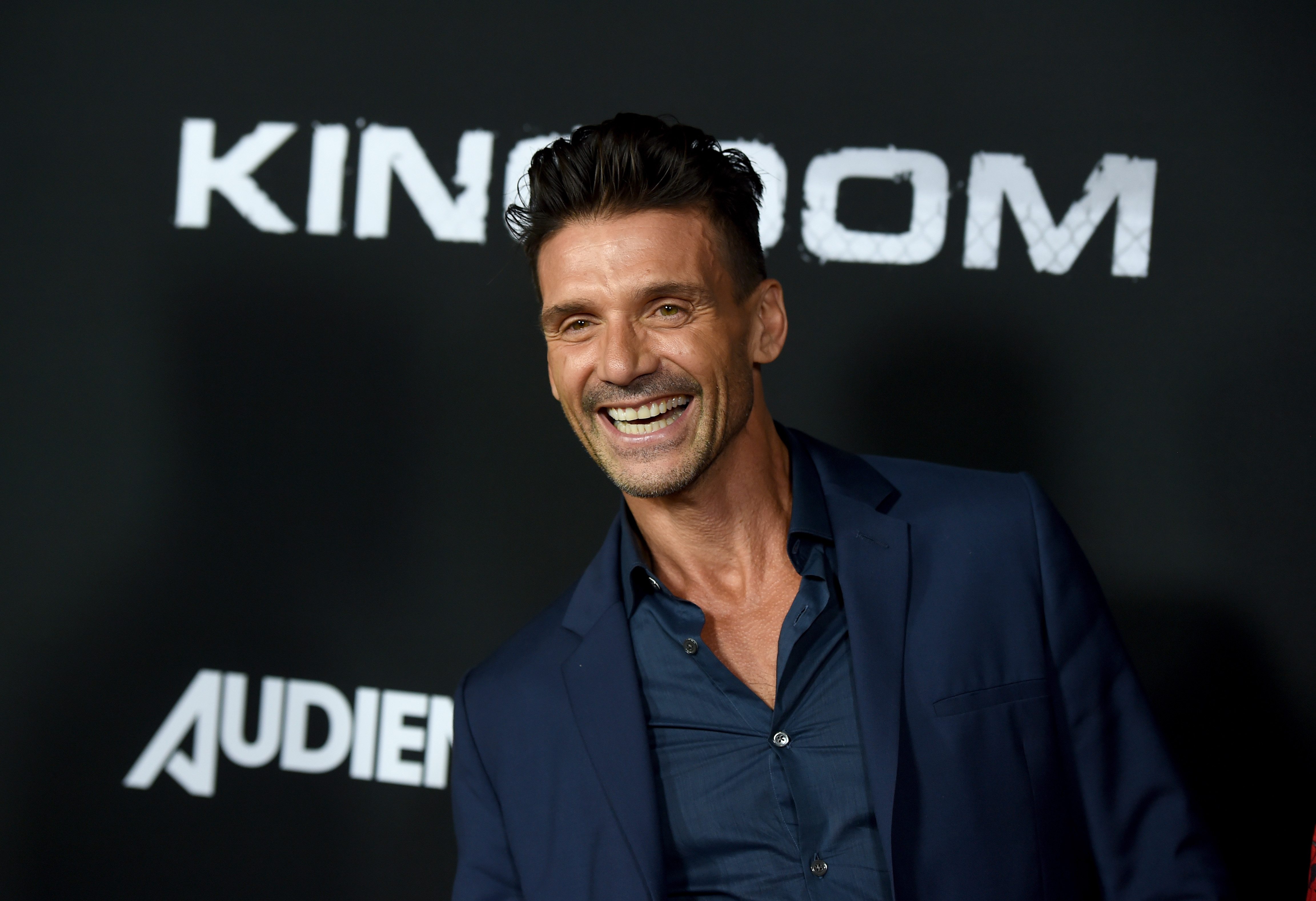 Plot/cast/release details, and 'Copshop' reviews
According to Open Road Films, the Copshop synopsis focuses on a con artist, a hitman, and a rookie police officer.
"Screaming through the Nevada desert in a bullet-ridden Crown Vic, wily con artist Teddy Murretto (Frank Grillo) hatches a desperate plan to hide out from lethal hitman Bob Viddick (Gerard Butler): He sucker-punches rookie officer Valerie Young (Alexis Louder) to get himself arrested and locked up in a small-town police station. But jail can't protect Murretto for long. Viddick schemes his own way into detention, biding his time in a nearby cell until he can complete his mission. When the arrival of a competing assassin (Toby Huss) ignites all-out mayhem, mounting threats force Viddick to get creative if he wants to finish the job and escape the explosive situation."
Countless fans are asking, is Copshop streaming anywhere? Open Road Films released the film exclusively in theaters. So Copshop 2021 is not actively streaming for free. However, that could change amid the hybrid-streaming release trend.
Aside from Grillo and Butler, Copshop 2021 includes Alexis Louder as the rookie cop, Valerie Young. According to the plot details, Louder takes a face punch by Grillo. Toby Huss plays the mobster Anthony Lamb. Huss starred in the 1990s Nickelodeon series The Adventures of Pete & Pete. Ryan O'Nan from the Queen of the South series plays Huber. Kaiwi Lyman-Mersereau from Den of Thieves plays Barnes.
According to Rotten Tomatoes, the Copshop reviews differentiate between critics and audiences. The movie holds a critics' score of 82%, and the audience score is 50%.
Frank Grillo plays a 'sleazy character' in 'Copshop'
In an interview with We've Got This Covered, Grillo admitted he initially didn't relate to his Copshop character. So he "played around a little bit" to establish a "sleazy" persona.
"It's hard for me to be the little, weak, accountant-type weasel, right?" Grillo explained. "It just doesn't work physically. So we had to kind of make some adjustments."
Alongside Mel Gibson in Boss Level, the actor plays his typical role of an assassin. Overall, Grillo's Copshop character is a new experience for the actor.
Butler initially presumed he would play Teddy because of his past roles. Once Grillo became comfortable with the character, he "had a lot of fun" with Butler. Ultimately, Copshop is new territory for Butler and Grillo. Nevertheless, Grillo said he would have played either character.
"I think it's easier for me to play the assassin, you know?" Grillo acknowledged. "But I've seen that in my own stuff too many times…[Gerard and I] didn't always agree. You know, Gerard thought my character should be a little more mysterious and not such a badass."
Grillo revealed 'Purge 6' and explained his Marvel exit
Frank Grillo's Copshop character differs from the Purge movies. And thanks to him, fans discovered that Purge 6 would debut next year. "I don't want to date it, but I think we'll be shooting that movie sometime second or third quarter of 2022, Purge 6," Grillo unveiled.
But the actor is also a famous face in the Marvel Cinematic Universe. Grillo plays spy operative Brock Rumlow, aka Crossbones. He expressed gratitude for his role, mentioning how fans still recognize him. However, Grillo explained his perspective on parting ways with Marvel.
"It's always been a bit of a heartache because it was going in a different way, and then the popularity of Marvel just shifted," Grillo disclosed.
Grillo's character was killed off in Captain America: The Winter Soldier. Although he returned for a cameo in Avengers: Endgame, the actor initially declined the offer.