Cordae Didn't Even Know Naomi Osaka Was a Tennis Player When They First Met
Celebrities often date other celebrities. On the surface, this makes sense. After all, they often run in the same circles or work alongside one another on sets, and another star is more likely to understand the demands and pressures of living such a high-profile life. Still, some celebrities have admitted they get starstruck by their …
Celebrities often date other celebrities. On the surface, this makes sense. After all, they often run in the same circles or work alongside one another on sets, and another star is more likely to understand the demands and pressures of living such a high-profile life.
Still, some celebrities have admitted they get starstruck by their own personal role models and favorites. That apparently was not the case for Cordae when he met Naomi Osaka. Though the pair are now a hot item, Cordae didn't even know Osaka was a famous tennis player when he met her!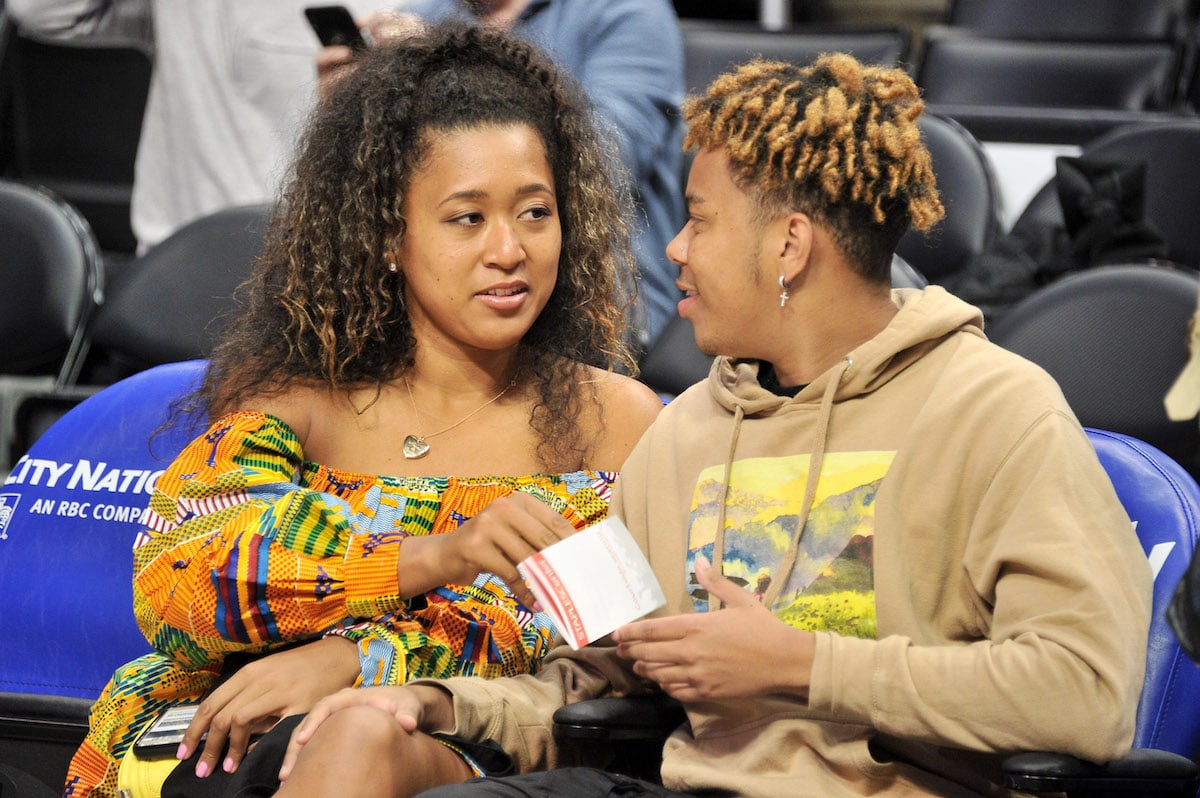 Cordae is a Grammy-nominated rapper
Cordae Dunston is best known by his stage name of simply Cordae. Born in 1997, the rapper grew up in Maryland and started his music career in 2014 with the release of a mixtape under the name Entendre.
As All Music reports, it was a move to LA that helped the young artist get connected with other musicians and really start taking music seriously. By 2018, he had joined the YBN hip hop collective and was performing under the name YBN Cordae. 
By 2019, Cordae was showing himself to be a force within the hip hop world. He collaborated with Chance the Rapper on "Bad Idea," and by the time he released his debut full-length album, The Lost Boy, there was no denying he had staying power.
Heralded for his skillful lyricism and ability to freestyle with ease, Cordae is known as a sharp and witty up-and-comer who has caught the eyes — and ears — of several hip hop legends. 
Naomi Osaka is a world-famous tennis player
Osaka was also born in 1997. A native of Japan, Osaka was born to a Haitian father and Japanese mother.
When Osaka was three, her family relocated to the United States, settling for a time in Long Island before moving again and landing in Florida. At one point, Osaka had dual citizenship to both Japan and the United States, but she gave up her American citizenship in order to represent Japan in the 2020 Tokyo Olympics (which have been postponed because of COVID-19). 
Osaka was well on her way to making a name for herself off her sheer talent, but an unfortunate incident at the 2018 U.S. Open thrust her into the public eye in a way that caught the attention of the world — sports fans or not. Osaka was matched up against the legendary Serena Williams, but Williams was frustrated with what she saw as unfair treatment by officials.
When Osaka — then just 20 years old — won the match, the audience booed, and Osaka broke into tears. Osaka handled the cruel audience response with grace, and Williams wrote Osaka a heartfelt apology. Since then, Osaka has certainly demonstrated that she has the talent to be on the court with the best, and her star is certainly on the rise in the tennis world. 
Cordae did not know about Naomi Osaka's fame when they met
These days, people all over the globe know Osaka's name. As GQ reports, she's the highest paid female athlete in the world and has sponsorship deals with Nike, Beats by Dre, and Louis Vuitton.
She also has a famous boyfriend who loves to cheer her on from the stands: "He's a complete 180, hollering in the stands every time she wins a point." The article goes on to fawn over their "puppy love" and calls them "easily the coolest young couple on the planet." 
The pair met around two years ago and exchanged numbers, eventually heading on a first date to a Clippers game. Cordae was getting swarmed by fans, and Osaka was impressed by how kindly he handled the attention.
Meanwhile, Cordae didn't really know much about Osaka's own fame. The rapper explained that tennis was not something he previously followed: "It's not my sport. If you asked me about tennis, before being immersed in it because of Naomi, I could only give you Venus and Serena Williams, you know? Because they're just a part of the culture." Now, however, he's one of the fans cheering the loudest!