Corey Feldman Says 'Today Show' Set Him Up and Ronan Farrow Ignored His Story Because He's Male
Corey Feldman said his shocking live performance on the Today Show was a total setup and that journalist Ronan Farrow waited on the sidelines of the show waiting to "ambush him."
Feldman felt that the Today Show producers set up the performance to "lampoon" him. But it was an even bigger slap in the face to be ignored by Farrow, whose investigative reporting exposed Harvey Weinstein and Woody Allen's abuse of girls and women.
Corey Feldman says the 'Today Show' set him up
"It was a setup, the whole thing was a setup," he said on the Behind the Velvet Rope with David Yontef podcat. "They were trying to justify the means of why they would put Corey Feldman on a top-rated slot in the morning. Well, obviously to lampoon me obviously to lambast me. That's why all the media came out with the exact same story at the exact same moment. You could read any headline from any paper within five minutes of us walking off the stage and each one said the exact same thing, give or take a word or two. Is that coincidence or is that synchronicity?"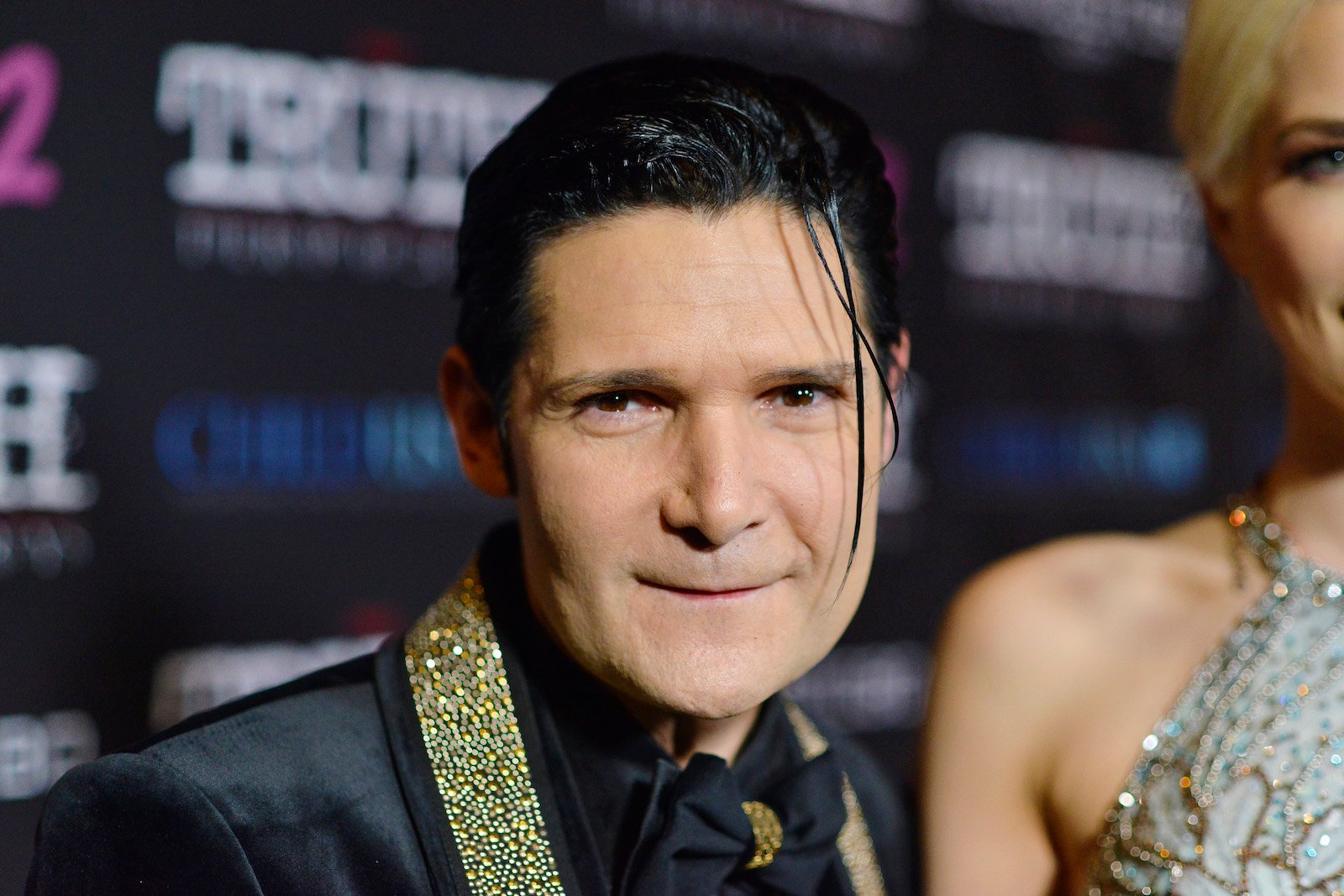 Feldman performed "Go for It" with his band, Corey Feldman & The Angels. He appeared in a black hoodie and delivered an over-the-top theatrical performance, which was widely panned. "We just wanted to tell everybody that, like, it's been really painful," he said in a now-deleted Facebook post (via People). "We put ourselves out there and we did the best that we could. And, like, I've never had such mean things said about me. Like constantly."
He also reached out to Ronan Farrow, who he says wouldn't help him
On the podcast, Feldman added, "Guess what?  I reached out to Ronan. Ronan wouldn't even help me. Ronan wouldn't even do an interview for my film, even though he was waiting on the sidelines and he admitted this himself in an interview in Esquire, how he was waiting on the sidelines to basically ambush me after the Today show performance cause he was under contract for NBC at the time, working for NBC on the Today show."
"And he supposedly was told by his higher-ups that he was going to ambush me and start talking to me about all the pedophilia stuff when I was in the middle of my musical performance," he continued.
"Like I was going to finish the performance. Then he was going to ambush me with it. And then they pulled him off of it at the very last second and said, you know, we decided that this is too heavy of a topic for our morning audiences. So we don't want to go into this," Feldman said. "So we're going to just pull back off that. But we like the idea of you discovering stuff about, you know, the sleazy side of Hollywood, but can we stick to adult women? Can we make that this story? And that's what led him down the path of Harvey Weinstein."
Corey Feldman says his movie was sunk because no one wants to talk about boys being abused
Feldman, who said he was sexually abused when he was younger, believes no one wants to address what happened to him or sexual abuse against boys. His documentary My Truth: The Rape of 2 Coreys was only released once in 2020. Major streaming platforms refused to show it and Feldman said it was hijacked.
"Maybe we should look at the fact that his film was pirated and had been stolen in front of a live audience and knowing that people were disappointed, not being able to buy tickets," he said. "But alas the fake website popped up at the same time and sold tickets to my film, live stream built a fake set website and then sold tickets to it and then gave it out to everybody for free on YouTube, just to liquidate it."
"All of this is a story and no reporter, how can you tell me that there is no Pulitzer prize-winning, Nobel peace prize, winning reporter out there that would take this very seriously and do a thorough investigation," he wondered. "How has it not happened? Because they want to silence this story. They'll talk about girls all day. They'll talk about females being abused all day, but they will not talk about little boys being abused, period."