Cory Booker Defends Gayle King After 'Unacceptable' Treatment by Snoop, Others
CBS This Morning anchor Gayle King was conducting an interview with Lisa Leslie, the former WNBA star, in the wake of Kobe Bryant's January 2020 death. And like any good journalist, King asked if Bryant's legacy was "complicated" for Leslie in light of his 2003 arrest on sexual assault charges.
But viewers didn't get to see that exchange as part of the lengthy interview. Instead, CBS released just a short clip, prompting a backlash from Bryant's friends and supporters. In the span of a few days, King took heat from Snoop Dogg, LeBron James, and many others.
Snoop's response was particularly venomous. (The rapper and celebrity threatened King to "back off" "before we come get you.") That brought Oprah Winfrey and others to come to King's defense. And the CBS anchor soon found New Jersey Senator Cory Booker in her corner as well.
Sen. Booker called for a stop to the threats and 'misogyny'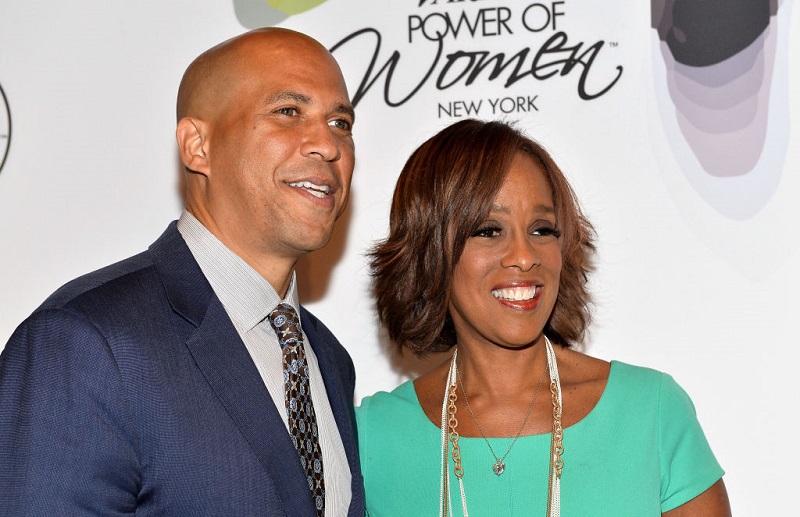 The backlash to the interview left King herself among those who were hurt and angry about its handling by CBS. Without her knowledge, the network had taken that short exchange about Bryant's legacy and used it to promote the interview.
"Unbeknownst to me, my network put up a clip from a very wide-ranging interview," King said. She described the cut as "totally out of context" and "very jarring" without the lead-up and follow-up questions. As people got to see the full interview, most agreed.
However, many celebrities had already gone on the record chastising King for the line of questioning. And Snoop's response crossed the line for Booker and many others. In addition to his apparent threat, Snoop referred to King as a "dog-headed b–ch."
Sen. Booker called out that "misogyny" in a fiery tweet in which he called the threats against King unacceptable. "Gayle, you are grace, honor, decency and professionalism embodied," Booker wrote on Twitter. "You are one of the best there is at what you do."
Susan Rice and others joined Oprah and Booker in defense of King
While emotions over the incident continued running high that weekend (Februrary 7-9), other figures in politics and entertainment lambasted Snoop for his comments on King. Former UN Ambassador Susan Rice had one of the harshest responses.
Comedian Amy Schumer, actor Rose McGowan, and CBS News President Susan Zirinsky were among those who also rushed to King's defense. Zirinsky described the threats against King as "reprehensible." Apparently, Snoop heard the backlash to his own comments.
"I'm a non-violent person," the rapper said on February 8. "When I said what I said, I spoke for the people who felt Gayle was very disrespectful towards Kobe Bryant and his family. Now with that being said, what do I look like wanting some harm to come to a [65-year-old] woman? I was raised way better than that."
Snoop also said he didn't mean for his words to be taken as a threat. "All I did was say, 'Check it out. You're out of pocket for what you're doing and we're watching you.'" While that doesn't erase the sting of the death threats King later received, it's a good first step.