A Costume Piece Secretly Hinted at the Focus of 'Bridgerton' Season 3
'Bridgerton' costume designer Sophie Canale subtly hinted at the storyline for season 3 with this costume piece.
The word is out that Bridgerton Season 3 will deviate from Julia Quinn's books and focus on Penelope and Colin's love story. This isn't an altogether shocking turn of events. The series seemed to be naturally heading in that direction. If Shonda Rhimes gets her way, all eight Bridgerton siblings will get their day in the sun. The show's costume designer actually hinted at the focus of season 3 with an outfit in season 2.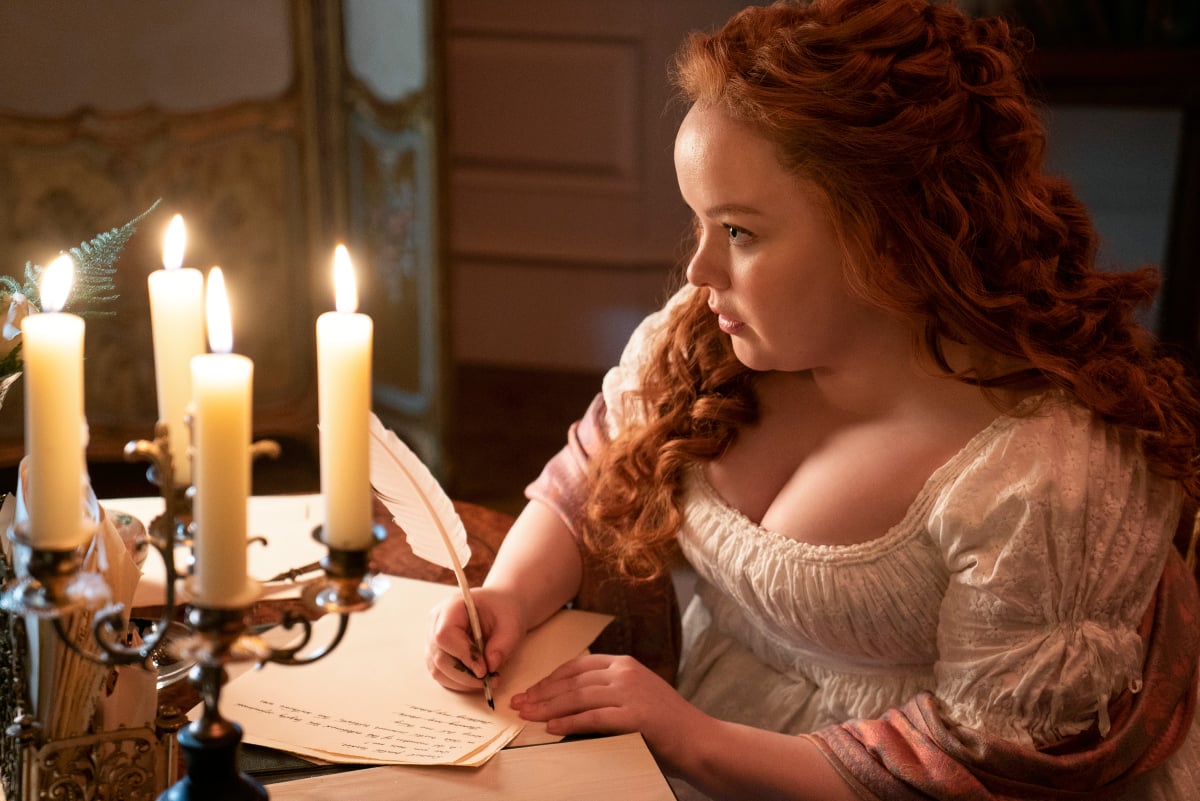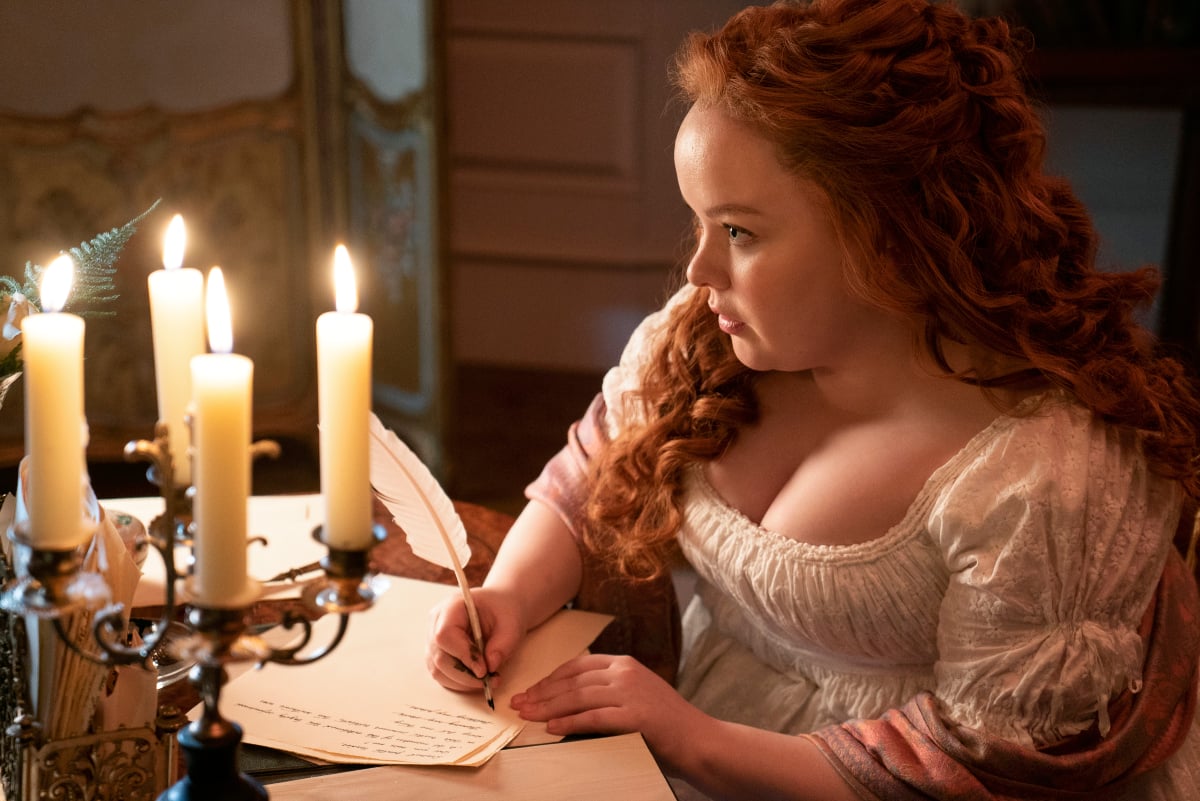 'Bridgerton' Season 3 will focus on Colin and Penelope's love story
Throughout Bridgerton, Penelope has been quietly pining over her best friend's older brother Colin. Although Colin sees Penelope as a friend, he denies any romantic feelings for her. In fact, Colin scoffs at the idea of courting her with his friends. Unfortunately, Penelope overhears his hurtful words at the end of season 2.
Colin actor Luke Newton hopes that Bridgerton Season 3 will pick back up in the aftermath of this scene. "I really hope that's where we kick-off for the next season," the actor told The Hollywood Reporter. "I really want to know more, and I don't want to annoy people by sending messages to writers to find out what's going on."
Additionally, Penelope has been hiding a huge secret from most of the world. Colin remains unaware of her double life as Lady Whistledow, but if their romance is to flourish, the truth will have to come out.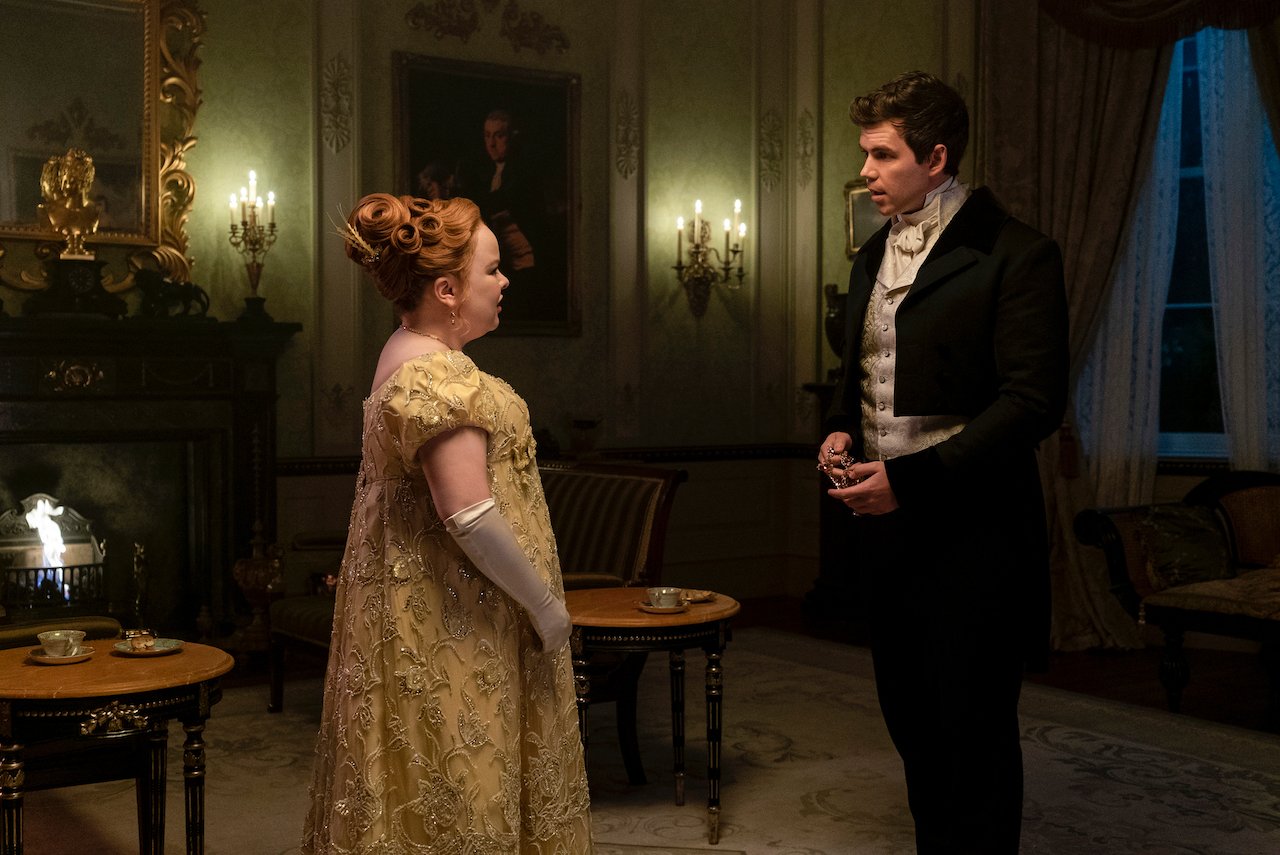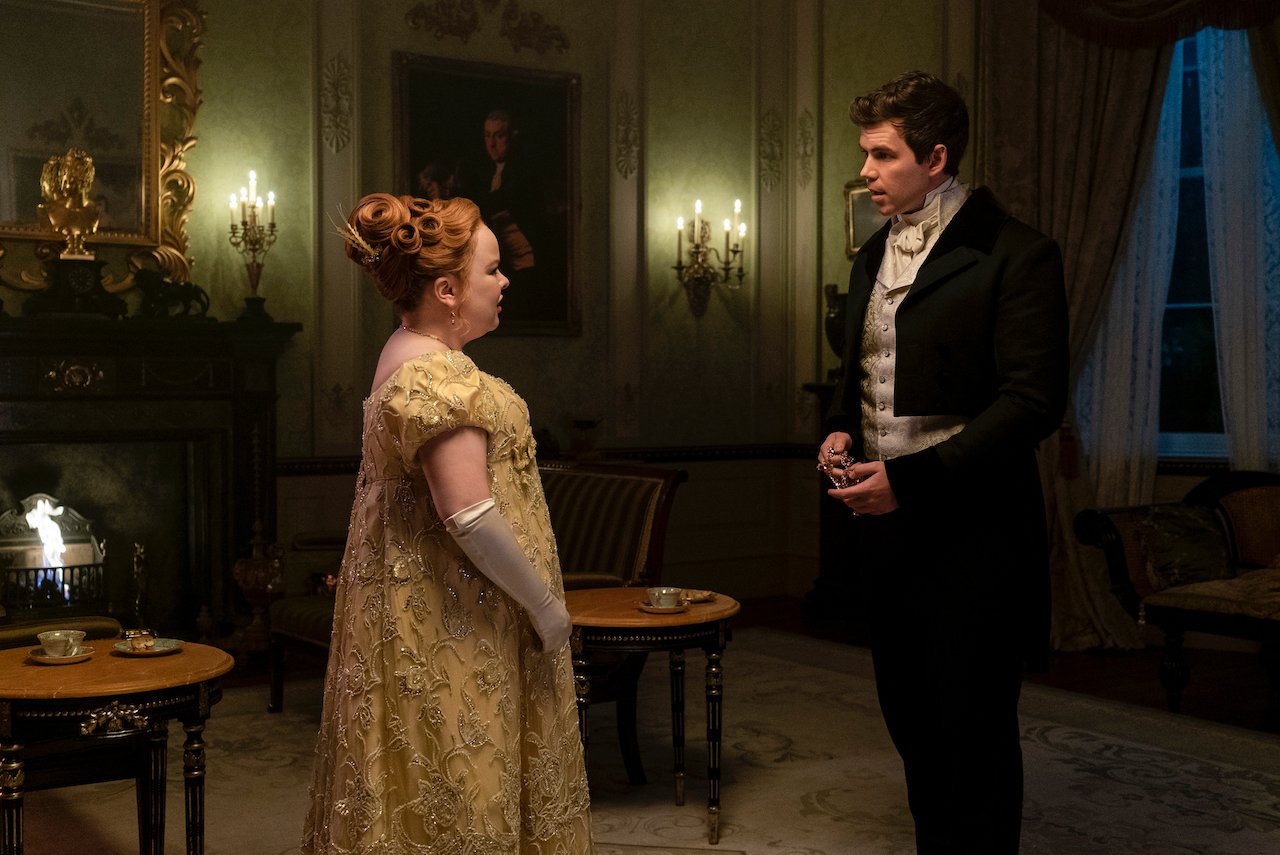 The show's costume designer hinted at season 3's storyline with a secret easter egg
Although the news of Bridgerton Season 3's storyline was only recently officially announced, costume designer Sophie Canale couldn't resist slipping a subtle hint in season 2. Penelope is often dressed in bright yellow gowns, but she changes things up in season 2 episode 4. While attending a party hosted by the Bridgertons, Penelope sports a green dress with small pink flowers.
Canale revealed to People that the green dress was actually a subtle easter egg pointing toward Colin and Penelope's upcoming romance. The color merges Penelope's often worn color (yellow) with the Bridgerton color palette (blue).
"I've known for a very long time," Canale says about season 3 following the fourth Bridgerton book Romancing Mister Bridgerton. "I forgot actually that no one else knew until last night. That's useful as a tool to know where your characters are going as well." 
Colors represent the joining of two families
This isn't the first time Canale has used dress colors to symbolize the joining of a couple. Daphne's blue dresses slowly faded out after her marriage to Simon Bassett, who was frequently seen wearing red.
"When you see Daphne, we pushed her into lilacs in season 1 because of the marriage of the families and I think that's quite important to be seen." Canale puts a lot of thought behind the costumes of each character. Perhaps some of the outfits in Bridgerton Season 3 will give fans a hint of what's to come.
All episodes of Bridgerton are currently streaming on Netflix.