Could Any Members of The Beatles Read Music?
On many albums, The Beatles presented a highly polished sound. A great example is "Yesterday," the track from Help! that became the band's most popular song of all time. With a string section behind him, Paul McCartney's classic tune sounds perfect from a production standpoint.
While they'd drop all formalities for rocking tracks like "I've Got a Feeling" and "I Dig a Pony," The Beatles would always mix in heavily produced songs, sometimes with guest musicians. That was only possible with someone able to read and write music for string players hired for the job.
However, The Beatles weren't handling that part of the recording process. They might be able to sing or suggest what they wanted, but it was up to producer George Martin to put it on the page. (The medley on Abbey Road is a good example of Martin's handiwork.)
It wasn't only because Martin had extensive training and was a professional producer. The main reason was more practical: No one in The Beatles could read music.
The Beatles never saw a need to read music on a page.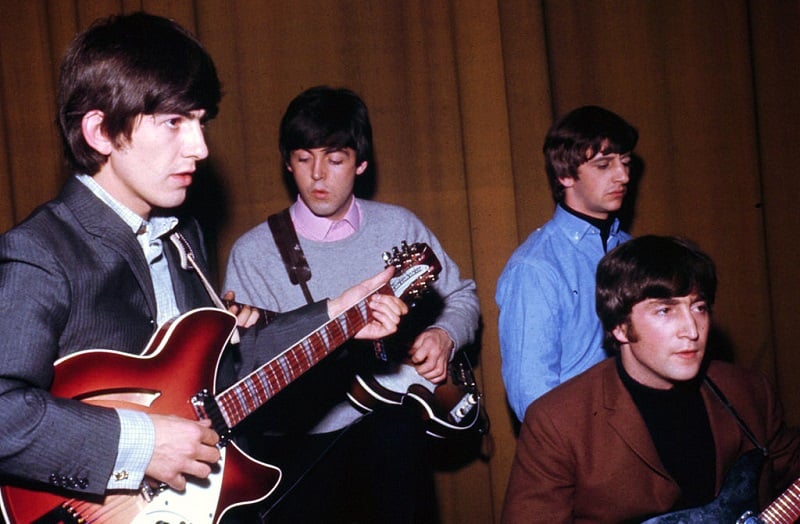 Since their earliest days, Paul and John Lennon worked off sounds they heard with their ears rather than notes on a page. In Anthology, Paul spoke of how he and his friends might spend a day going across town because they heard of someone who could teach them a new chord on guitar.
When they began writing their own songs, they started by modeling them after chord progressions and structures of tunes they knew. Then they began to change them and develop their own style.
That approach might have allowed The Beatles more creative freedom than if they came up in, say, the Tin Pan Alley school. Paul described how he forced ideas into the "Yesterday" string arrangement despite the fact Martin argued they were very "un-string quartet."
George Harrison got his start by working off what Paul and John wrote, so he also took an unorthodox approach to songwriting. Obviously, it was never a real issue for them as a band. As Paul said in his 2018 60 Minutes interview, "I don't see music as dots on a page."
Paul described being 'embarrassed' about not reading music.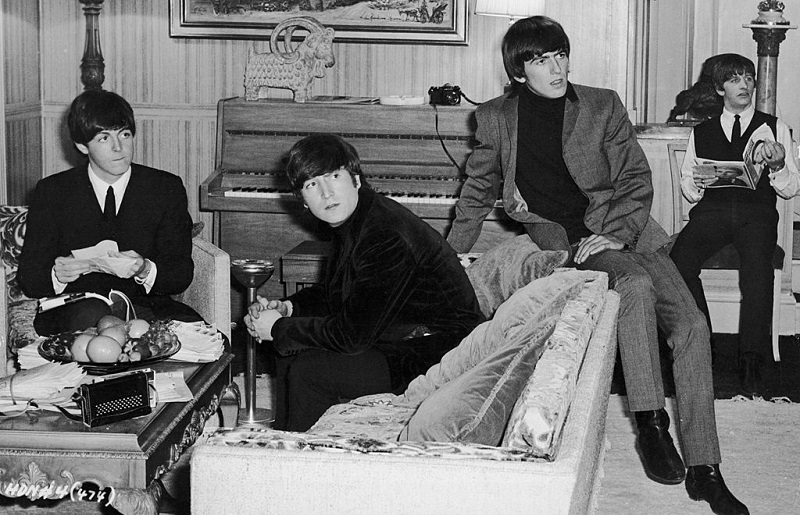 Speaking with 60 Minutes, Paul described it as "embarrassing" that he didn't read music. But what he said next revealed he wasn't too embarrassed about it. "I don't read music or write music. None of us did in The Beatles. We did some good stuff, though."
Of course, Paul, John, and George always wrote down their lyrics, chords, and other notes that allowed them to keep track of their songs. Once they finished a track and were ready to send it off to the publisher, someone in the studio would transcribe it into sheet music for them.
The Beatles aren't alone in not reading music. Elvis Presley, one of John's favorite musicians, also didn't read scores. And Jimi Hendrix, widely considered the greatest guitar player in history, didn't either. Clearly, it doesn't rank high on the list of things rock musicians need.
Also see:What Caused Paul McCartney's Meltdown During the 'White Album' Sessions