Could Gwendoline Christie of 'Game of Thrones' Receive an Emmy?
Gwendoline Christie captivated our hearts as Ser Brienne of Tarth in Game of Thrones. She was a protector and loyal to the core. She was arguably one of the best parts of the eighth season. Strangely enough, HBO didn't submit her to be considered for an Emmy. Christie decided to take it upon herself and put her name in for consideration, and received the nomination in all its splendor.
HBO didn't nominate Gwendoline Christie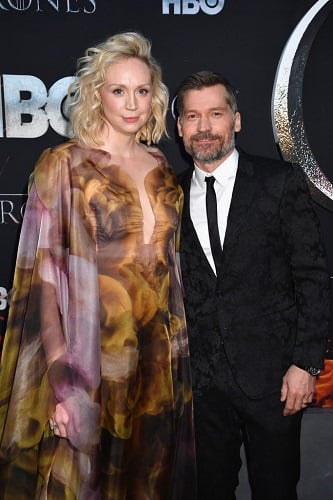 According to CBS News, HBO didn't submit Christie for an Emmy nomination, so she submitted herself. In this bold move, Christie earned her own nomination. HBO only submitted Lena Headey, Maisie Williams, and Sophie Turner for best supporting actress in a drama series in that category specifically.
Many fans believe Christie deserves the Emmy for her much-beloved character. Brienne of Tarth fought for the Seven Kingdoms and lived to tell about it. She survived when many others would die along the way, and with a style and grace unlike any other character on Game of Thrones.
Gwendoline Christie appeared to be shocked by the nomination
Christie posted to Instagram about the nomination, and she appeared to be shocked. "I CAN'T BELIEVE IT!!!!!!????!?!!?!!!!!!!!!" said Christie on Instagram. She posted the message along with an email giving her the good news. "THANK YOU UNIVERSE!!!!!!!!!!!!!!!!!!!"
As all loyal fans of the character Brienne of Tarth know all too well, she deserves this and so much more. Many people feel slighted at the way things were left with her and Jamie in the end. She deserved more happiness in that regard and a more fulfilling love before they concluded the series.
Christie wasn't the only self-submitted nomination for 'Game of Thrones'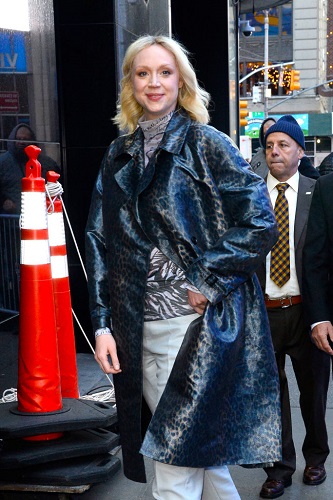 As CBS also reports, Alfie Allen, who played Theon Greyjoy, and Carice Van Houten, who played Melisandre, also self-submitted themselves and thereby received nominations. The hugely successful show received 32 nominations, which is a historic record. Had those three not submitted themselves for consideration, it's a record that wouldn't have been broken.
According to The Hollywood Reporter, HBO confirmed that it didn't submit Christie, Alfie Allen, or Carice Van Houten via the Academy of Television Arts and Sciences. Each of them in turn, through their reps, submitted themselves for a $225 entry fee. It's safe to say each of them are happy they did so.
Could Brienne of Tarth win an Emmy?
I think it's safe to say Christie has a pretty good shot at the award. She certainly deserves it for her portrayal of Ser Brianne of Tarth. Her character fought in many types of battles against many enemies, and she came out on top in the end. Her character deserves recognition for her plight.
Fans the world over are hoping to see Ser Brienne of Tarth on stage winning an Emmy Award. They went all over social media to shout from the rooftops when they heard the news that she both submitted herself and won. Many fans doted on Christie, and some took to condemning HBO for not submitting such a brilliant actress themselves.