Could Kanye West's New Business Venture Cause Tension With Kim Kardashian?
Kanye West is pursuing a new business venture in an industry that Kim Kardashian has been dominating. Could this move cause tension between the couple?
Kanye West and Kim Kardashian have been married for about six years now, but some fans believe things could be on the rocks for the couple. Reports are alleging West and Kardashian's marriage is struggling amid the coronavirus (COVID-19) pandemic, especially since they had to spend a lot of time at home together.
Recently, it was revealed West is pursuing a new business venture in an industry that Kardashian has been dominating. Could this move cause further tension between the couple? Here's what we know.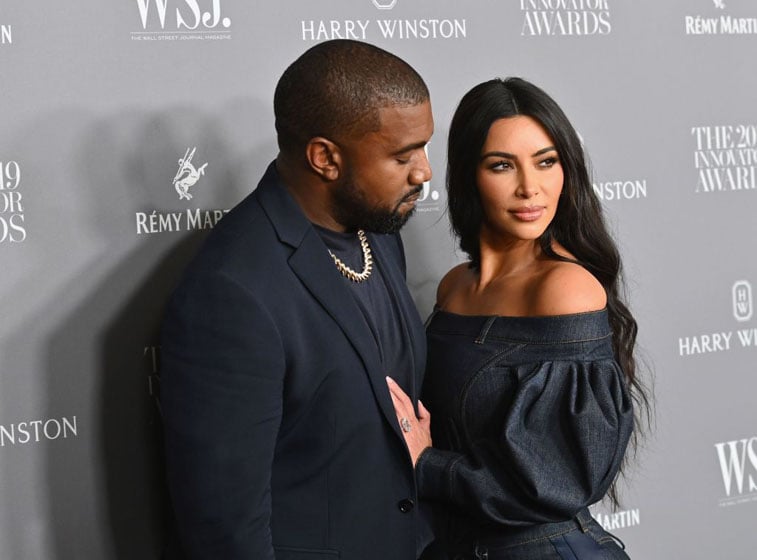 Kanye West is launching a cosmetic line
West's clothing label, Yeezy, has been a huge player in the fashion industry, and it seems the rapper will soon be entering the beauty industry as well.
E! News reported that West recently filed a trademark for Yeezy with the intention of releasing a line of cosmetic and skincare products.
The outlet revealed the list of items under the trademark include "cosmetics, facial makeup, concealers, blushers, facial powders, foundation makeup, eye makeup, eye pencils, eyebrow pencils, mascara, false eyelashes, face and body glitter, cosmetic pencils, lipstick, lip gloss, lip pencils" as well as "eye creams, facial cleansers, toners, facial exfoliants and scrubs, facial creams, facial moisturizers, and facial lotions."
Back in 2017, West also had plans to launch a beauty line called Donda Cosmetics, named after his late mother who passed away in 2007. However, Donda Cosmetics did not pick up.
Kim Kardashian already has a successful beauty company
West will not be the first person in his family to release beauty products. Kardashian herself is already the owner of a successful makeup company called KKW Beauty.
KKW Beauty was launched in 2017 and its products quickly became very popular. Many items were sold out instantly, and the company got a lot of rave reviews from beauty gurus.
Before KKW Beauty, Kardashian dipped her toes into the makeup industry as well. However, she and her sister often just licensed their name and image to different companies to help sell products. KKW Beauty was the first time she had full ownership over a company, according to Forbes.
And it seems to be paying off well for the reality TV star. The success of KKW Beauty allowed Kardashian's net worth to grow from $100 million to $350 million in just a few years.
Will West's new business venture cause tension with his wife?
Based on what we know about West's beauty products so far, it does seem like he will be in direct competition with Kardashian. However, there is no evident this will cause tension between the couple.
For one thing, Kardashian's youngest sister, Kylie Jenner, is also a successful beauty mogul, and the two siblings seem very supportive of each other's companies. They often collaborate on different collections, and there does not look to be any animosity between them.
It's likely this will be the same for West and Kardashian. West's new business venture will probably allow him and his wife to work together more, which could help strengthen their relationship in the long run.