Could 'Knots Landing' Ever Get a Reboot?
Dynasty got a reboot. Dallas got a reboot. Why not Knots Landing? That's the question some fans of primetime soaps are asking regarding the show that was actually a Dallas spinoff. Dallas itself got not exactly a reboot, but a revival starring the most famous character, JR, played by Larry Hagman. Knots Landing never left quite the mark on pop culture that its predecessor did, but the cast has expressed interest in at least reuniting.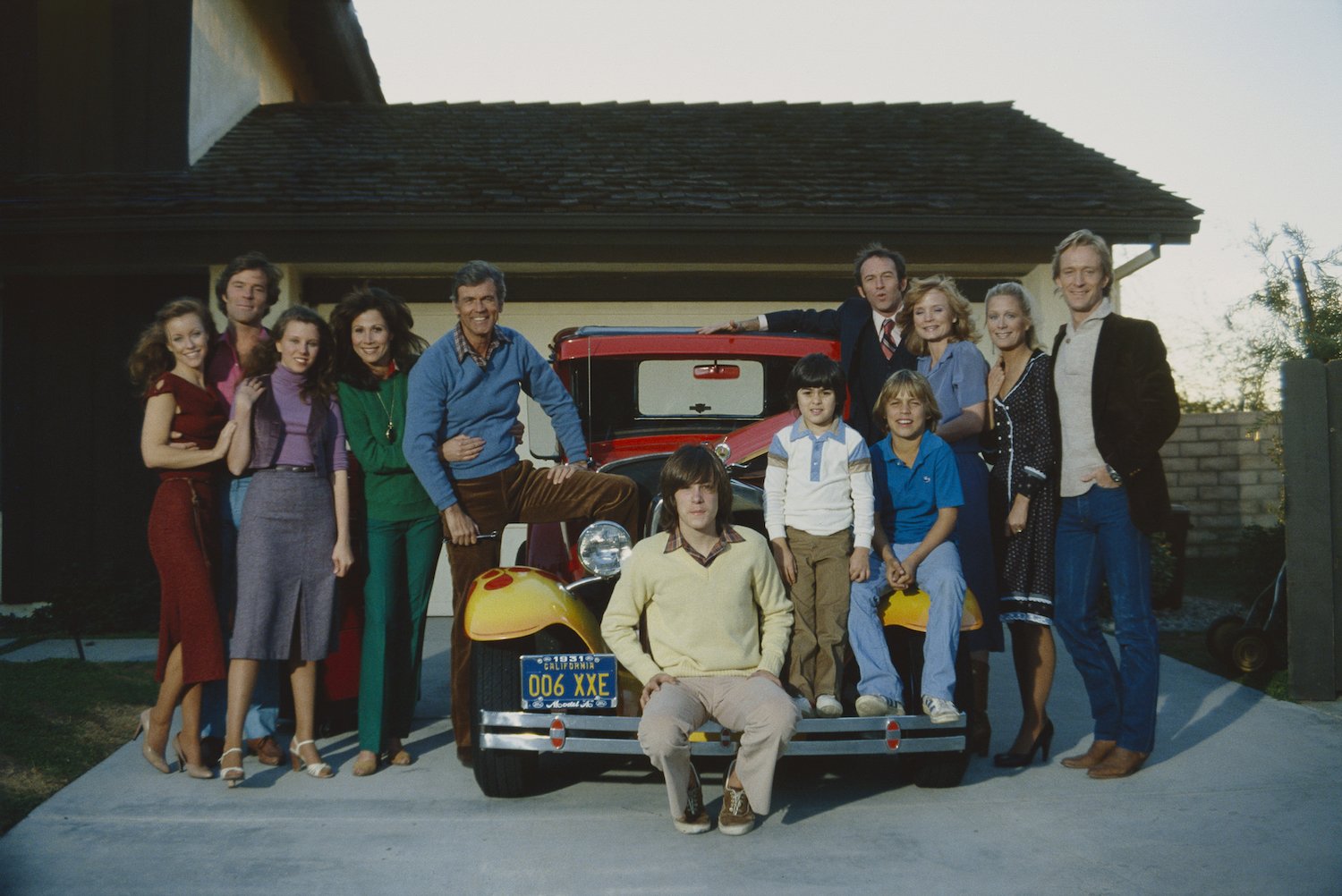 What was 'Knots Landing?'
To understand what Knots Landing was is to understand what Dallas was. Dallas was a primetime soap about the trials and tribulations of the Ewing family, which made its fortune from oil. The particular appeal of the show was the push/pull between the "good" brother Bobby and the "bad" brother JR. The original show ran from 1978 to 1991 on CBS, peaking when the nation obsessed over "Who shot JR?" in the early 80s. 
Knots Landing started the year after Dallas in 1979, and it became quite successful in its own right, running until 1993. Both shows were created by David Jacobs, but Knots Landing didn't begin life as a Dallas spinoff. Jacobs had come up with the concept about four couples living in a cul de sac. After Dallas became a hit, Jacobs revived the idea and put the Ewings in it. 
The central character was Gary Ewing (Ted Shackelford) the middle son and the outsider between Bobby and JR. Gary met Valene Clements (Joan Van Ark) and had a daughter, Lucy (Charlene Tilton), but Gary left Southfork Ranch and later divorced Valene. Much later, Valene and Lucy reconnected, causing Valene and Gary to remarry. Gary's mother, Miss Ellie (Barbara Bel Geddes), bought the couple a house in California. 
Other shows have been rebooted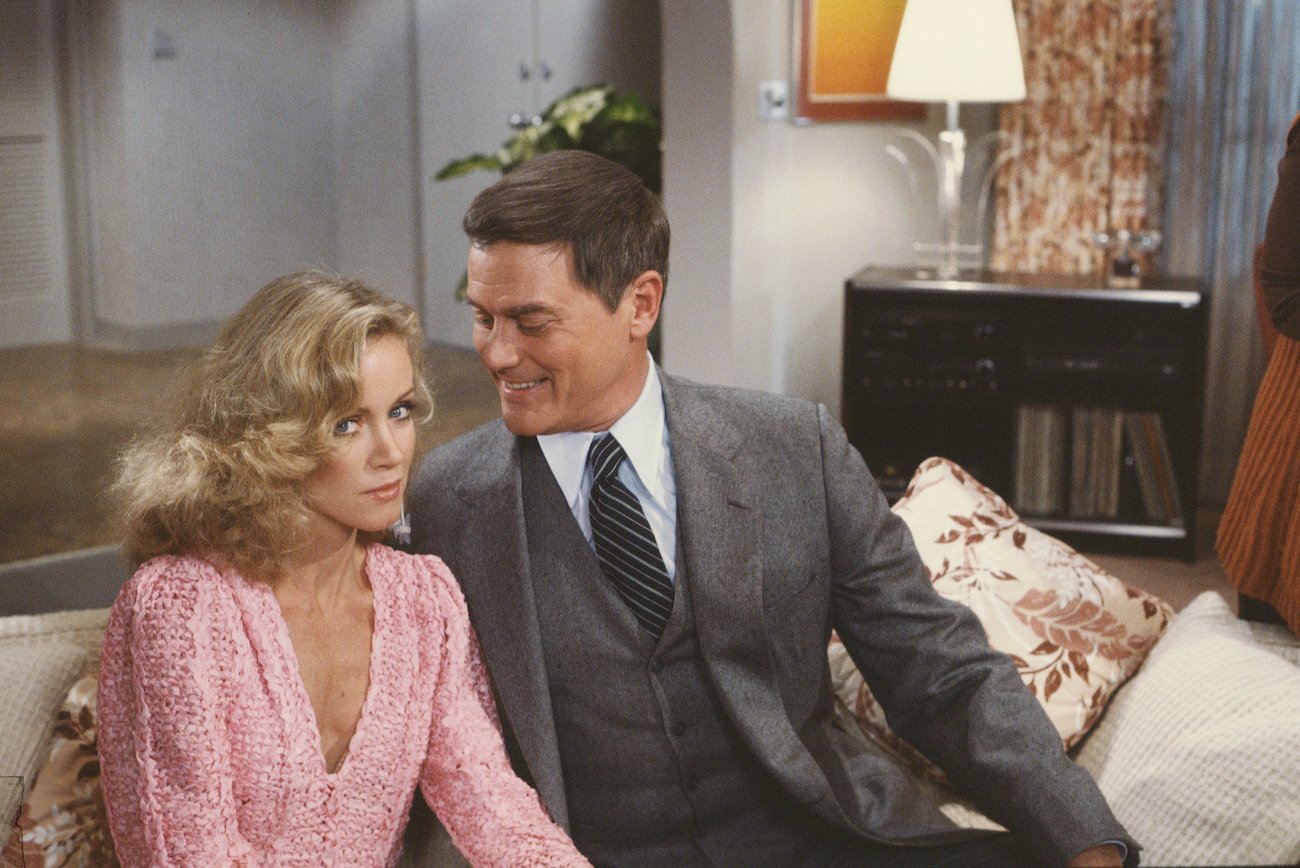 One of the reasons that Knots fans hold out hope for a comeback is that Dallas got one. The new version aired on TNT, this time with JR in a nursing home with clinical depression while his son John Ross is now an up and comer eager to prove himself worthy of the family name. Other old favorites returned, including Bobby and Sue Ellen, played by Linda Gray. 
Sadly, Hagman died of cancer during the production of season 2, and the show was canceled after the season 3 ratings dropped. But that was hardly the end of old shows made new. The CW brought back Dynasty, the chief rival to Dallas, and now one of the CW's original hits, Gossip Girl, is coming back for a reboot via HBO Max. 
Besides all that, reboots have been all over TV, just as they've been all over movies. Other rebooted series include Hawaii Five-O and Magnum PI. Given that landscape, and given that Knots Landing was a big hit, that show seems conspicuous in a reboot absence. 
Could 'Knots Landing' come back?
One of the reasons Knots Landing hasn't come back maybe that it never had a pop culture watershed moment like "Who Shot Jr" and "Bobby's not really dead, and the whole season was a dream." That said, the lack of a revival is not for a lack of interest, at least not by the cast. CBS ran a feature on their website featuring the cast reminiscing. That includes people who became famous later, like Alec Baldwin, who played Joshua Rush.
"I knew I'd never have a confluence of events like this again, and doing Knots became one of the highlights of my career," he said. Donna Mills, Michele Lee and Joan Van Ark also expressed an interest in some kind of reunion someday, Van Ark joked about the characters: "They'll all have facelifts, I hope." And if an anniversary special fails to materialize, Van Ark said there's. "A show that we were going to call, 'We're 'Knot' Done Yet.′ And we're not. We're not."