Could Prince Charles Becoming King Topple the Monarchy?
A lot has happened in the past year for the royal family. Not only was Prince Philip involved in a car accident, but Prince Andrew sullied the family's name when he became entrenched in the Jeffrey Epstein scandal. Plus, Prince Harry and Meghan, Duchess of Sussex recently made the decision to step down from royal duties.
Now well into her 90s, Queen Elizabeth II won't reign forever. And many people fear that Prince Charles' eventual appointment as king could topple the monarchy as the world knows it.  
Prince Charles is far from the most popular royal
Prince Charles may be first in line for the throne, but his popularity doesn't match his status. In fact, the future king was the seventh most popular royal, according to a 2018 poll. Harry and Meghan were more popular than Charles, as were the Duke and Duchess of Cambridge. The queen and Prince Philip also beat out Prince Charles in popularity.
Media have lambasted Meghan ever since she joined the royal family. So the fact that she still polled better than Prince Charles is telling, though Meghan and Harry recently stepping down from royal duties might affect any new poll numbers.
Some experts fear the prince will encounter serious popularity problems when he does eventually take the throne, according to Express. The issues could be so severe that they might seriously alter public perception of the monarchy.
Could 'Megxit' cause future problems for Prince Charles?
The alleged rift between Prince Harry and his royal family was highly publicized in the months leading up to his decision to step back from royal duties. Tabloids covered hushed talks of growing dissent in the ranks.
Now that the pair has decided to live as private citizens, the world is waiting to see just how lasting the effect of their decision could be on the royal family. In fact, some experts fear the Duke and Duchess of Sussex's decision to step back could have far-reaching effects, including on Prince Charles' future.
Prince Charles' popularity never really recovered following his divorce from Princess Diana. Beloved around the world, the death of the "People's Princess" made things worse. Now, Prince Charles appears to have troubled relationships with his sons.
According to Express, there is significant tension between Prince William and his father, and it's only growing now that Prince Harry and Meghan are out of the picture. The public spectacle of "Megxit" might lead to even less confidence in Prince Charles once he moves into the role of king. After all, if he can't manage his own family, can he be trusted to rule?
Will Prince Charles ever be king?
The monarchy isn't going to end tomorrow — at least, that's not the way it seems right now. And Prince Charles is the next in line to the throne. While many have called for the prince to be passed over in favor of his son, Prince William, that seems unlikely. There are rules that are followed within the system, and there is no precedent for Charles to be passed over in favor of his son.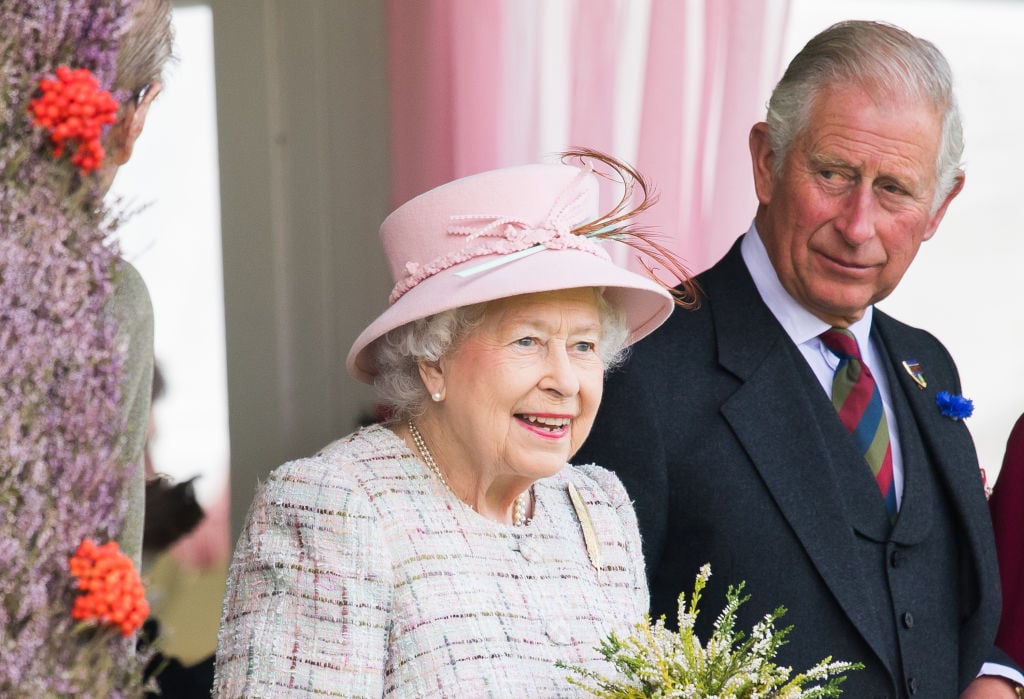 When the queen decides to step down, or when she dies, Prince Charles will automatically become the king. Theoretically, he could abdicate the throne, handing over the reins to Prince William, who at that point would be next in line.
There is some precedent for abdication in the past. After all, Queen Elizabeth II was moved in line to inherit the throne when her uncle, King Edward VIII, abdicated to marry Wallis Simpson. Whether Prince Charles will do so remains unknown, though it would be a surprising decision.