Could Rian Johnson Direct a Future Avengers Movie? Some Fans Think So
Although the next Avengers movie won't come around for quite some time, Marvel fans have looked into the future and casted a director that might sound surprising: Rian Johnson. Johnson is best known as the director of The Last Jedi, a movie that caused no small amount of controversy. 
Whether Johnson would agree to do a Marvel movie is another question. However, either Marvel fans are not as hostile to Johnson as Star Wars fans, or perhaps Johnson has seen some redemption after his hit movie Knives Out.
What else has Rian Johnson directed?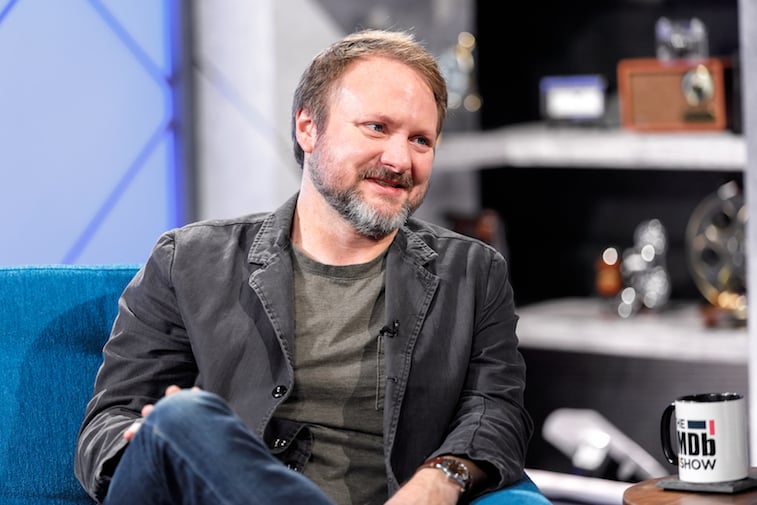 Johnson has very much an indie bent, and one might say his style is to take a familiar genre and turn it into his own unique creation. His first feature film was Brick, a high-school movie starring Joseph Gordon-Levitt as a loner who investigates the death of this ex-girlfriend and uncovers a high school crime ring. 
His next movie was the whimsical comedy The Brothers Bloom, starring Adrien Brody, Rachel Weisz and Mark Ruffalo 
Those movies garnered enough attention that Johnson started booking bigger gigs and movies with bigger budgets. He directed three episodes of Breaking Bad, and then he made the sci-fi thriller Looper, starring Gordon-Levitt, Bruce Willis and Emily Blunt about an assassin who time-travels to confront his future self. That led to the biggest gig of all, Episode VIII: The Last Jedi.
Few films have divided any kind of fandom more sharply than that movie. Some praised Johnson for coloring outside the expected lines, but others crucified him for it.
Johnson used his Star Wars clout to make Knives Out, an old-fashioned whodunit that was a big hit and well liked by almost everybody – perhaps even some of Johnson's former detractors.  
What do fans say about Rian Johnson working for Marvel?
Fans on Reddit batted around ideas for future Avengers directors. Their ideas included some earnest choices, such as John Krasinski (A Quiet Place), Drew Goddard (The Cabin in the Woods) and choices that might not be so serious, like legendarily awful director Uwe Boll. And then Johnson's name came up.
One might expect a giant chorus of "NOOOOO, "like Darth Vader in Revenge of the Sith, but by and large, Marvel fans were open to the idea.
One said, "I'd love that too, it would definitely be some sort of commentary on superhero films for sure and I love his style in general. He's proved he can handle the scope of huge blockbusters so he can 100% handle an Avengers film."
One fan did push back, saying "His style is very different and disruptive and he does not consider what the fandom says or wants." But another fan responded, "I think servicing the story over the fanbase is a good thing. The Last Jedi will be remembered as the best Disney Star Wars movie a couple years from now, just watch.
Name directors may or may not be good for Marvel
With Knives Out, being a hit, Johnson has already announced his intention to turn that movie into a series of its own. He had been slated to direct a future Star Wars trilogy, but that trilogy, as with many things Star Wars, seems to be in limbo.
Assuming that Johnson would do it, there are still other factors to consider. Marvel Studios has not always been known as director-friendly. Like the James Bond franchise, Marvel prefers that directors adhere to the studio's house style rather than go their own way. Consider how Edgar Wright had developed Ant-Man before he parted company with Marvel over creative differences, as did Patty Jenkins when she was set to direct the second Thor movie, The Dark World. 
On the other hand, more recently Marvel has been liable to let directors put their individual stamp on the movie. Taika Waititi brought his unique vision to Thor: Ragnarok and that turned out to be the biggest grossing Thor movie by far. Ryan Coogler brought individual flair to Black Panther, bringing along his collaborators like Michael B. Jordan, and that movie got a Best Picture Oscar nomination.
Besides all that, Johnson has an inside track, having worked with Chris Evans on Knives Out. (Not to mention Disney owns Star Wars and Marvel.) As ever with Marvel, perhaps the best course is to never say never.