Could 'Spider-Man' Actor Laura Harrier Return to the MCU One Day to Play a Familiar Face?
Laura Harrier is quickly becoming one of the hottest names in Hollywood. She's had some real head-turning roles in some big-budget films during her young acting career. But there's one role that made her famous that she could come back to. Let's take a closer look at how Harrier, who starred in Spider-Man: Homecoming, could possibly make a return to the Marvel Cinematic Universe. 
Who is Laura Harrier? 
According to her IMDB profile, Harrier was born in Chicago, Illinois in 1990. She starred in the revival of soap opera One Life to Live. Her big-screen debut came in 2013 when she starred in Spider-Man: Homecoming. Along with being an actor, Harrier is also a model posing for famous brands such as Garnier, American Eagle, Urban Outfitters, and L'Oreal. Elite magazines like Elle, Cosmopolitan, Glamour, and Vogue have featured her as well. 
Along with her MCU role, Harrier also received critical acclaim for her role as a civil rights activist opposite John David Washington in Spike Lee's BlacKKKlansmen. 
Who does Laura Harrier play in the MCU? 
Spider-Man: Homecoming introduced many new elements to Spider-Man's cinematic mythos. For one, it was Spider-Man's first lone entry in the MCU after appearing in Captain America: Civil War. It also introduced a whole host of new (or reimagined) characters like Peter Parker's sidekick Ned, a younger Aunt May, and Zendaya's MJ.
Harrier also had a prominent role in the film: the hero's love interest, Liz. According to the MCU Wiki, midway through the film, it's revealed in a twist that she's the daughter of Adrian Toomes, also known as the Vulture (played by Michael Keaton and the film's main antagonist).
She's a member of the school's academic decathlon team, making the trip with the team to Washington, D.C. It's there that she's saved by Spider-Man, nearly falling down an elevator shaft. She agrees to go to the homecoming dance with Peter, only to have him leave early to save the day from her father's actions. 
At the end of the film, the character leaves New York for Oregon in disgrace after her father is arrested. It seemed like a final sendoff for the character. She had a complete arc. All appearances indicated her run in the MCU was likely at a logical conclusion. 
Or is it? 
Could Laura Harrier return to the MCU to play a familiar character?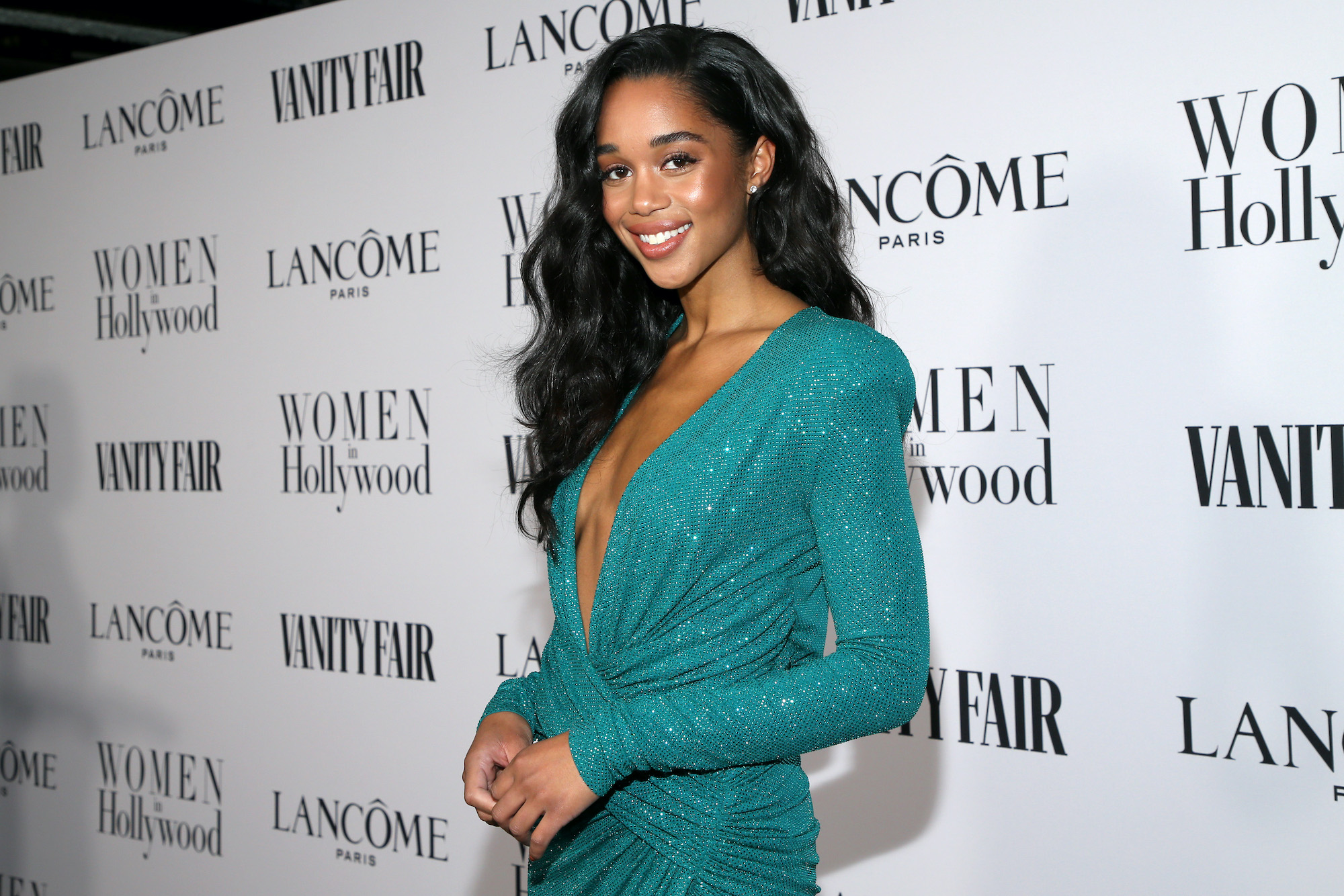 There's at least one additional Spider-Man film scheduled for the MCU, and the possibilities for the universe are endless. After Mysterio revealed Peter Parker's identity to the world at the end of Spider-Man: Far From Home, it's likely that future films will involve Spider-Man dealing with even more of his classic adversaries. 
One possible antagonist who could pop up is the Black Cat. In the comics, this character is typically known by the name of Felicia Hardy. One fan on Reddit speculated that Harrier could return as the Black Cat: 
"Liz was only there to be peter's connection to the vulture. Although I love the idea of her surviving the snap and growing up to become black cat."
Could it happen? Absolutely. It would fit this version of Spider-Man's approach to the classic characters. In many cases, they play around with the identities we've come to know and love. For example, rather than be known as Mary Jane Watson, MJ in these films is named Michelle Jones. She has similar attributes of the character everyone knows but with a slight twist and a modern update. 
Having Laura Harrier return would be a great move. For one, she's proven to be a solid performer. Secondly, her character returning would make sense from a storytelling perspective. Here's hoping this is one theory that comes true.