Could the Gang Return in 2021? 'It's Always Sunny in Philadelphia' Wraps Filming on Season 15
Sometimes we like to watch TV shows that make us feel better about ourselves as human beings. One of the best ways to do that is to turn on an episode of It's Always Sunny in Philadelphia. While we love Dennis, Mac, Sweet Dee, Charlie, and Frank, it's pretty impossible to consider them good people. Are they hilarious? Yes. Do they have broken moral compasses? Also, yes, but we love them nonetheless.
The FXX series, which carries the record for longest-running scripted comedy, last had a new episode in 2019. Thanks to the coronavirus (COVID-19) pandemic, delays in filming caused the show to be unable to start filming again until August 2021. Now that we know that filming has wrapped on It's Always Sunny in Philadelphia Season 15, is it possible we could get new episodes before the end of the year?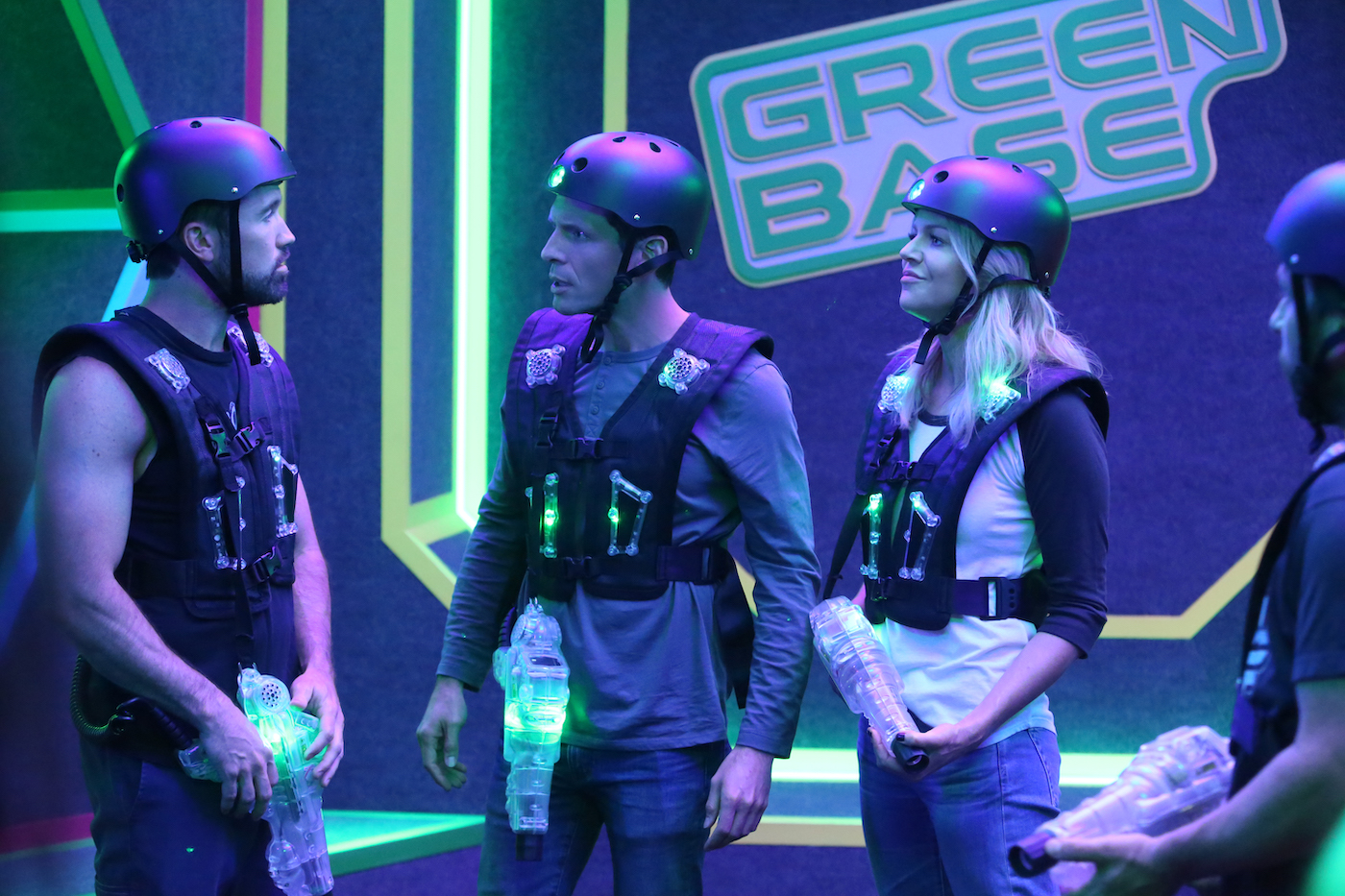 Rob McElhenney has been dropping hints about 'It's Always Sunny in Philadelphia' Season 15 on social media
Thanks to social media, the world can keep track of the production and filming of their favorite shows. Rob McElhenney, who plays Mac on Always Sunny, is very active on TikTok and Instagram. He used both of the platforms to let fans know certain developments regarding the show. In August 2021, he posted a TikTok showing himself dressed in full riot gear and holding the script for the first episode titled '2020: A Year in Review.'
More recently, he had another TikTok showing him dressed in an old Hornets Starter jacket with a beeper. The official It's Always Sunny in Philadelphia Twitter account retweeted the video with the caption "Ronnie the Rat." So, it looks like fans will finally get to see Mac's drug-dealing days from high school.
Glenn Howerton and Rob McElhenney confirmed season 15 was finished
It was also on social media that both Howerton, who plays Dennis Reynolds, and McElhenney confirmed filming on It's Always Sunny in Philadelphia Season 15 officially wrapped on Oct. 1, 2021. The two shared some behind-the-scenes videos on their Instagram Stories with Howerton, noting that his hair looked "small" – a very Dennis thing to say.
Peter Chatmon, who directed at least one episode of Always Sunny in the upcoming season, took to Instagram to commemorate the last day of filming. "That's A Wrap On Block 3 Of It's Always Sunny In Philadelphia 😂😂😂 One Of The Best Seasons Yet. Stay Tuned! And, Thanks To The Gang For Inviting Me To Play In The Sandbox. Next Round At Paddy's On Me"
Could we see The Gang return in new episodes before the end of the year?
Previous seasons of It's Always Sunny in Philadelphia premiered in September, but obviously, September isn't in the cards for season 15. With filming just wrapped, there's not a big chance we'll see them in new episodes before 2022. However, many fans are keeping their fingers crossed for an earlier premiere. No official release date has been announced yet, so it's best to keep our eyes focused on the upcoming year. In the meantime, you can watch old episodes of the show to bide your time. It's Always Sunny in Philadelphia is currently streaming previous seasons on Hulu.