Could There Be a 'Napoleon Dynamite 2?' Jon Heder Thinks It Could Happen
Napoleon Dynamite unexpectedly took the world by storm in 2004. The quirky, nerdy comedy about rural outlier teens was hilarious, sincere, and had tons of authentic charm. But despite its enormous popularity and cult classic status, Napoleon Dynamite 2 still hasn't materialized. However, Jon Heder once said he'd be willing to return to his career-defining …
Napoleon Dynamite unexpectedly took the world by storm in 2004. The quirky, nerdy comedy about rural outlier teens was hilarious, sincere, and had tons of authentic charm. But despite its enormous popularity and cult classic status, Napoleon Dynamite 2 still hasn't materialized. However, Jon Heder once said he'd be willing to return to his career-defining role. 
Jon Heder imagines a 'Napoleon Dynamite 2' being 'raw and edgy'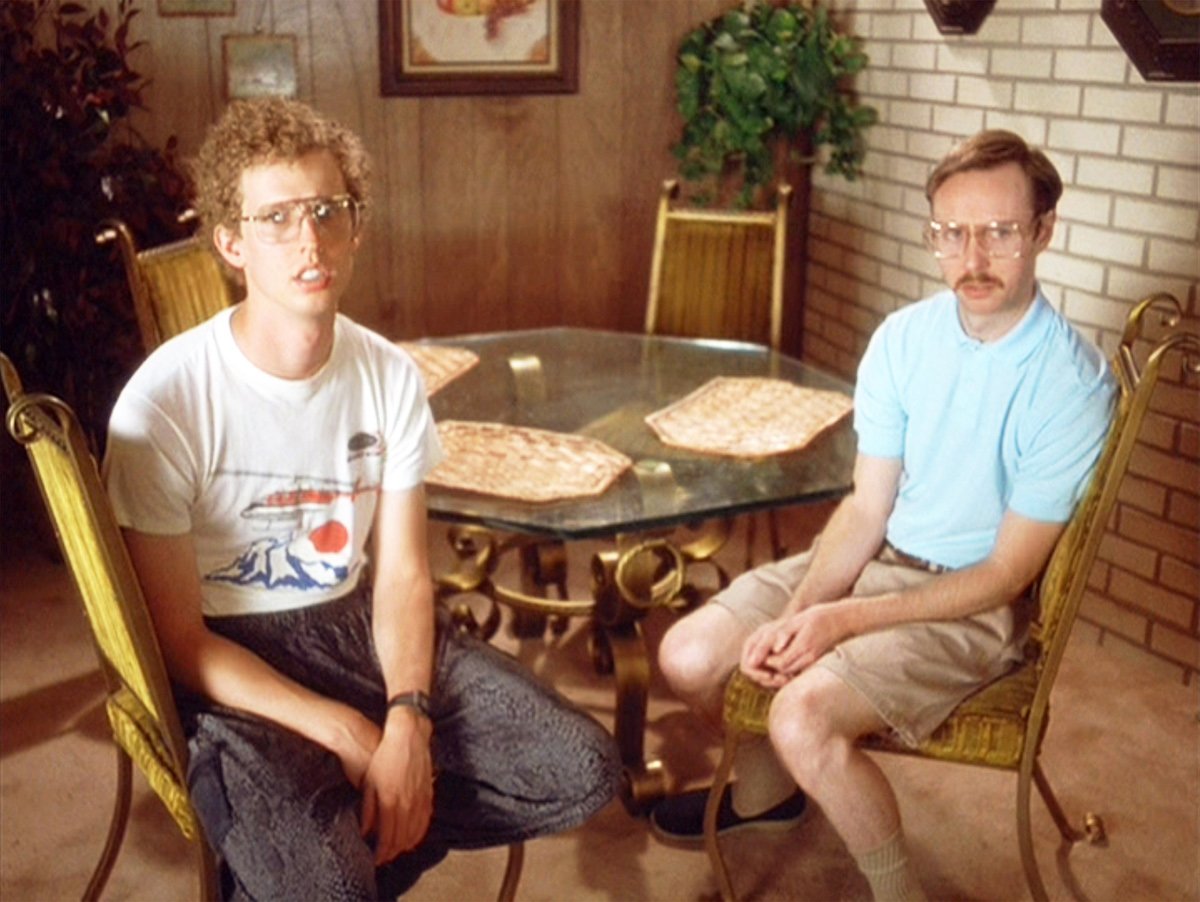 It's been over a decade and a half since Jared Hess' eccentric Napoleon Dynamite hit theaters. However, people are still talking about it. According to Screenrant, star Jon Heder spoke out about the possibility of a return to his iconic character in 2020. 
Furthermore, Jon Heder stated that director Jared Hess would likely evolve the characters past their previous movie. The original starred Heder as Napoleon Dynamite, Tina Majorino as Deb, and Efren Ramirez as his best friend Pedro Sanchez. Filmmakers shot the entire film on location in Preston, Idaho, on a budget of just $400,000. 
"I would come back if Jared decided, 'Hey, let's go ahead, and let's see if we can pull off the magic,'" Heder said at a Wizard World panel in September 2020. "We've thought about it. We're always playing with the idea. I know I've talked a little bit with Jared, and it's his baby, so I'm just like, 'You pull the trigger on that.' I feel like the future for Napoleon would be a lot more raw and edgy. So whatever he comes up with would be fun to explore. Because I think whatever Jared comes up with wouldn't be your typical, 'Let's do a sequel where they all look the same and they all act the same.' I think it would be an interesting development in their lives."
Moreover, Ramirez added that Napoleon Dynamite would still essentially be Napoleon Dynamite. "It would have to be a bit different, but still in that whole genre of Napoleon Dynamite and his mind," the actor said. 
"There's so much more depth to find through these characters, especially in their futures," Ramirez said. "That would be pretty interesting."
Jared Hess might be less enthusiastic about the possibility 
According to Looper, Hess addressed the possibility of a sequel back in 2010. However, despite its original success, he seemed to have mixed feelings on the possibility of a Napoleon Dynamite 2. 
"When sequels are an afterthought, they usually end up being bad, but when they were originally intended to have multiple films made up of the same story, I think it works," Hess said. "But oftentimes when sequels are done just because the first one was successful and they do it for that, I don't know."
Hess based the movie on his own life experiences in the small town of Preston. He additionally revealed that his wife and co-writer, Jerusha, contributed her own experiences to the screenplay. 
Napoleon Dynamite is, at its core, a film about youth and future possibilities. Which, to sum up, makes it both rife with possibility and unrealistic to expand upon at the same time. 
A 'Napoleon Dynamite 2' may not happen immediately, but there is an animated series
While there don't appear to be any immediate plans for a sequel, the Napoleon Dynamite legacy marches on. For example, Hess created an animated series that ran on Fox for six episodes. However, the network canceled it in 2012. You can find the complete series on DVD or stream it via Prime Video. 
In short, with or without a sequel, Napoleon Dynamite remains a beloved comedy cult classic with endless repeatability. Perhaps producers should take Napoleon's famous advice: "Pedro, just listen to your heart. That's what I do."