Is Nirvana Thinking About Making a Movie?
The members of Nirvana woke up to an unwanted surprise–the famous baby from its Nevermind album cover chose to sue the band. Nirvana sold around 30 million copies of this album, and the all-grown-up baby wants justice. Now that they're back in the limelight, the members of Nirvana could share the story of the band's journey. Former drummer Dave Grohl once said that there could be a movie about Nirvana.
There have already been several successful biopics and documentaries about bands. Take Queen's Bohemian Rhapsody; it garnered positive reviews and financial success, so what's stopping Nirvana from doing the same?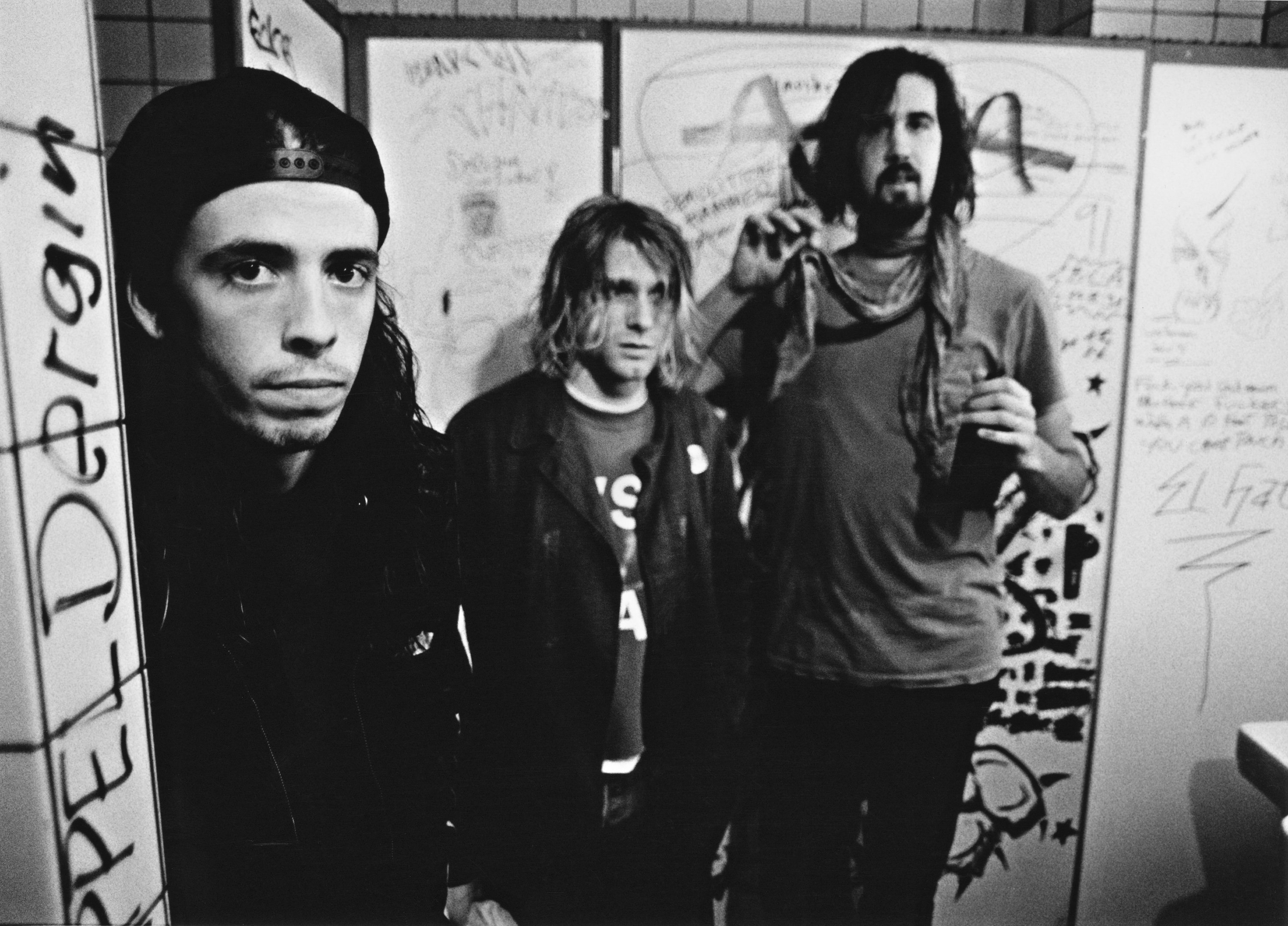 What happened to Nirvana?
In the late 1980s, punk rock, heavy metal, and grunge became an entire music scene. Singer and lead guitarist Kurt Cobain, and bassist Krist Novoselic, formed their own rock band. Cobain and Novoselic explored other band names such as Skid Row before settling on Nirvana. By 1990, the initial members recruited Grohl as their drummer.
Nirvana found mainstream success when it released Nevermind. With Cobain's strong voice, the head-banging music flowed easily. "Smells Like Teen Spirit" is still a huge hit 30 years later. After gaining popularity, the band skyrocketed to fame in the alternative rock genre; MTV was one of the first outlets that recognized the band, contributing to its publicity.
Unfortunately, Cobain died by suicide in 1994. As a result, Nirvana officially broke up. Grohl founded the Foo Fighters later on.
Dave Grohl said there could be a Nirvana movie
In a 2020 podcast with Bill Simmons, Simmons discussed Grohl's film project about other bands and van-touring.
"Back in the day…the van was the tour bus for the punk rockers," Grohl explained. "I've interviewed everybody, and you'd be surprised. Like, the Beatles toured in a van."
His flick, What Drives Us, was released on Amazon Prime Video in 2021.
Later, the two briefly discussed other bands and their documentaries and biopics. Simmons mentioned that a Nirvana movie wouldn't be possible. However, Grohl acknowledged that a film project "could happen."
"Things are good," Grohl said. "Like, if everybody put their heads together and really wanted to do something like that, I'm sure we could do it…It's not impossible."
Although a movie has not been confirmed, Grohl's film experience could prove useful if Novoselic and other former Nirvana members want to tell their story.
Why is Nirvana being sued?
According to CNBC, Spencer Elden, the baby on the Nevermind album cover, is suing Nirvana for child pornography. The lawsuit accuses the band of violating federal laws.
As one of the most well-known album covers in music, the Nevermind cover shows a nude baby reaching for a dollar bill underwater.
Elden's lawyer claimed the chosen photo depicted the child "like a sex worker–grabbing for a dollar bill that is positioned dangling from a fishhook in front of his nude body."
At the time Elden was photographed, there were reportedly 40 to 50 different images.
Elden also alleges that his parents did not sign an authorization form to release the photo. Therefore, he seeks $150,000 in damages from each individual involved, including Grohl, Novoselic, Courtney Love (the executor of Cobain's estate), Universal Records, and Warner Records.
Elden's lawyer said he "suffers" from the album's photo. However, some question this claim because Elden has celebrated the album by recreating its image in the past.
RELATED: Nirvana Faces Lawsuit for a Famous Image Used on the Band's Albums and Merchandise for the Last 32 Years
How to get help: In the U.S., call the National Suicide Prevention Lifeline at 1-800-273-8255. Or text HOME to 741-741 to speak with a trained crisis counselor at the free Crisis Text Line.