'Counting On': A Duggar Family Whistleblower Spilled All The Dirt Years Before Critics Started Snarking On the Family
'Counting On' critics and fans are learning more about the family's deep dark secrets, but as it turns out, we all could have learned about their drama years ago!
It looks like the Duggar family is unraveling before our very eyes. A molestation scandal rocked the family in 2015, and a cheating scandal followed shortly after that. Things stayed quiet for a few years, but a recent raid by the Department of Homeland Security, and a couple of disgruntled family members are threatening to bring down Jim Bob Duggar's carefully curated media empire.  While the family's most recent drama has caught the attention of fans and critics alike, it looks like the tea on the Duggar clan's behavior was spilled years ago.
Fans are concerned about Jordyn and Jennifer Duggar, but they might not be the only neglected Duggars
This week, Duggar family followers noticed Jordyn and Jennifer Duggar looked particularly unhappy in a clip from John and Abbie Duggar's birth special. Jennifer, who is baby number 17 for Jim Bob and Michelle Duggar, and Jordyn, who is baby number 18, both seem relatively unhappy and nervous when they are shown on camera. Followers have long deduced that both kids were mostly neglected by their parents, but a whistleblower suggested years ago that many of the Duggar kids didn't get their parents' full attention.
Back in 2007, a user who went by the name "Alice" left a comment on a blog post about the Duggar family, and she revealed what the family's critics long believed; Michelle and Jim Bob are absentee parents. According to "Alice," who never revealed her connection to the Duggars, Michelle had not cooked a meal, bathed a child, or done much parenting at all for years.
By 2007, Jana Duggar, Jessa Duggar, Jill Duggar, and Jinger Duggar were all in their teens, and apparently did most of the day-to-day parenting of the younger kids. It sounds like, however, that they may have taken over the parenting much earlier than that, though. It is possible that Jana, now 30, has been responsible for the health and well-being of at least one younger child since she was roughly 12.
A whistleblower claims Grandma Mary was the mastermind behind the TV show
Grandma Mary, who appeared on the family's show multiple times over the years, died suddenly in 2019 after falling into a pool and drowning. Her memorial service was featured on the family's show Counting On. While Grandma Mary seemed like a sweet-natured woman, "Alice" alleges that she was the mastermind behind the family's TV specials and subsequent reality show.
According to the same 2007 blog comment, "Alice" claims that Grandma Mary is the family member who first helped the Duggars get noticed by television stations. According to the comment, she reportedly called multiple television stations to discuss her family, hoping that they would be featured. It has long been suggested by TLC that a photo of the family headed to vote prompted the original specials, but "Alice" begs to differ. She also claimed that Grandma Mary also worked tirelessly to get the family donations for everything from computers to pianos.
Did "Alice" really know the family?
"Alice's" true identity was never revealed, and while he or she slipped back into obscurity after making comments on several websites, there is plenty of reason to believe she was well acquainted with the family. In fact, much of what she said turned out to be correct. "Alice" even broke the story of Josh molesting his sisters several years before the mainstream media picked up on the news.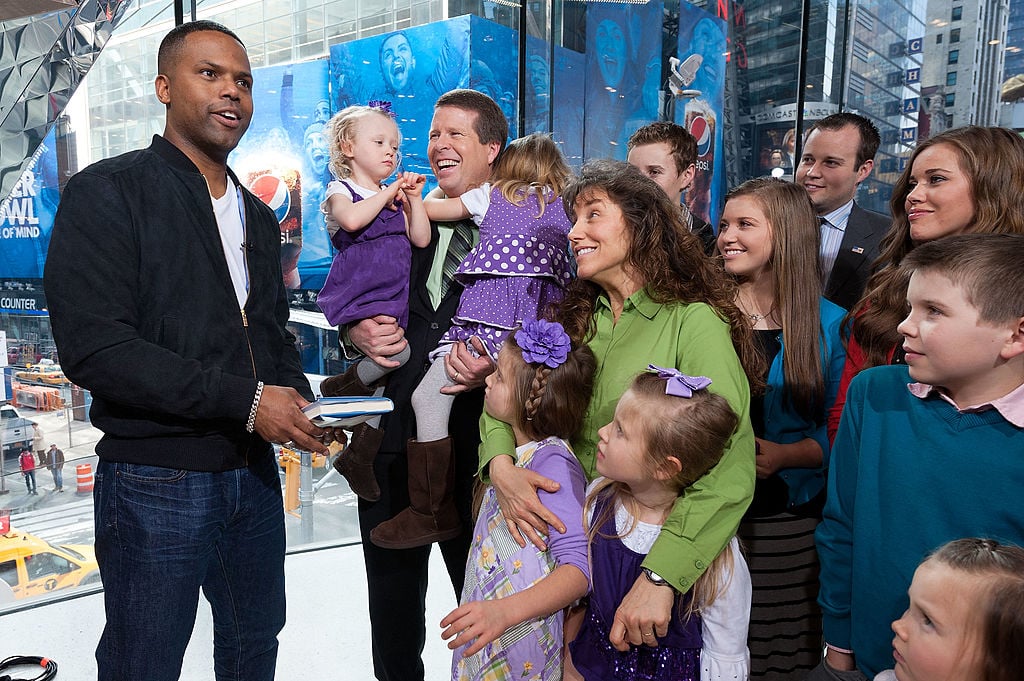 So, who could he or she have been? Most critics of the family believe "Alice" was a friend or former friend of Grandma Mary's. She seemingly had intimate knowledge of the goings-on inside the house, which suggested she was an older member of the community and was spoken in front of. Another working theory, however, is that multiple people were involved in the process of bringing Josh's molestation to light, and several young women within the family's home church have been fingered as potential whistleblowers. No one has come forward to claim they were behind the revelation, though.