'Counting On': Amy Duggar Just Started A Debate About Genetics On Her Instagram Page and It's Hilarious
Well, it's official, Amy Duggar doesn't want to be associated with the Duggar family any longer. Fans have long suspected that cousin Amy has been slowly removing herself from the inner workings of the Duggar clan ever since Mary Duggar, the famed grandmother of 20 children, passed away unexpectedly in June 2019. Now, Amy wants to make sure people know that her son, Daxton Ryan, isn't a Duggar, and it's created quite the debate on Instagram.
Amy reminds everyone that Daxton is a King
Amy recently took to Instagram to share a photo of her young son. The themed photo was all about ringing in the New Year, but followers seemed to want to discuss genetics and the Duggar name. One commenter complimented Amy, claiming her son was beautiful because he was a Duggar. Apparently, Amy couldn't let that one go and reminded the commenter that while she appreciated the sentiment her son, Daxton, was a King.
Amy married Dillon King in September 2015. Amy promptly changed her name to her husband's last name. Their first child, Daxton Ryan, was born on Oct. 9, according to People. Since his birth, Amy has been posting almost nonstop snapshots of the chubby baby, and while fans are absolutely loving her pictures, they all seem to insist he's a Duggar. Amy wants everyone to know he is not. Her most recent reminder kicked off a debate about genetics and lineage.
Amy's followers can't help but discuss genetics
The second Amy suggested her son was not a Duggar, the family's most prominent supporters came crawling out to comment. While many insist that he is a Duggar because Amy is a Duggar, their understanding of genetics seems a little elementary. Yes, technically, Daxton is 25% Duggar because his mother, Amy, is 50% Duggar. Remember, Amy has a father, too. Daxton also shares half of his genetics with his father, Dillion. That means this child is not just a Duggar and not only a King.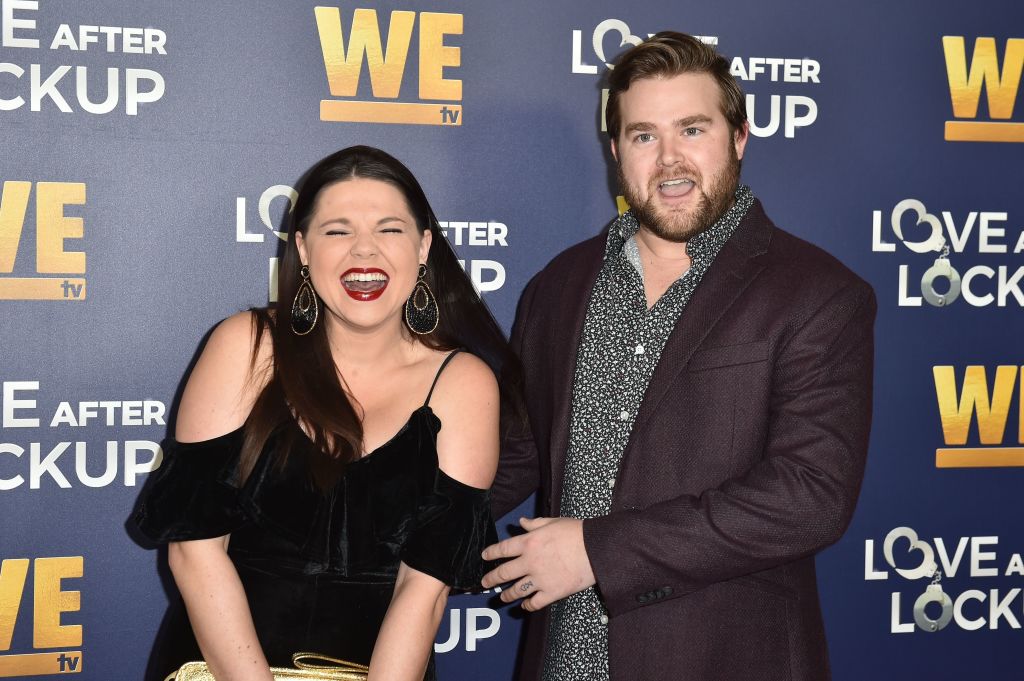 While fans might be correct that he has "Duggar blood," he carries his father's surname, which appears to be what Amy was really trying to point out. While several fans took it as a sign of disrespect, when you think about it, Duggar fans are actually the ones being disrespectful. Since Amy and Dillon have chosen to give their child the King name, fans should probably respect him as part of that family.
This isn't the first time Amy has suggested she's not really a part of the family
Amy might be related to the Duggar clan through her mother, Deanna Duggar, but that doesn't mean she wants to be associated with their values. It has been clear, for years, that Amy was raised markedly different from her 19 cousins. She was allowed to date, didn't need a chaperone, and while still a Christian, isn't a part of the ultra-conservative Christian ministry the Duggar family belongs to. She also was not homeschooled.
While Amy remains friendly with some of her cousins, she doesn't seem to be particularly interested in being a part of the larger family. Back in November 2019, Amy insisted she knew nothing about the rumored raids on the Duggar property, stating that she had no idea why people would think her aunt and uncle would tell her anything. Fans took the statement to mean that Amy isn't particularly close to the supersized family.
Likely, she's not, to be honest. Her values don't jive with the Duggars, and her husband recently invested in a whiskey lounge, a business that is undoubtedly not Duggar approved. Amy is also a business owner herself, meaning she works outside the home, another decision that is verboten in the Duggar's social circle. Likely, Amy has quietly been distancing herself from the large family for years, but a bombshell reason for the rift probably doesn't exist.