'Counting On': Amy Duggar Just Took Sides in the Derick and Jim Bob Feud
It looks like it is official; Amy Duggar has officially taken a side in the Derick Dillard and Jim Bob Duggar feud, and she isn't siding with her uncle. Amy recently took to Twitter to give Derick a little shoutout, showing support for his current efforts. By doing so, she surely placed a rift between herself and her aunt and uncle, but the former reality TV star and mother of one doesn't really seem to care. Followers are quietly awaiting further information about the supersized family to be leaked, and it looks like either Amy or Derick could be the ones to leak it.
Amy tweeted at Derick Dillard showing support
Amy shocked fans on Jan. 14 when she took to twitter to show Derick some support. In her tweet, she encouraged him to continue shedding light on some "very dark grey areas." Amy seems to be on board with Derick's current mission which, by the looks of it, is to bring down Jim Bob Duggar and the network that made him famous.
Amy never references what she actually means, nor is she replying to a tweet, so context can be a bit confusing, but most fans believe she's talking about Derick's recent decision to drop some serious family dirt via social media. Several Twitter followers noted that Amy could also speak her mind, considering the fact that she's no longer a part of the TLC show that finances Jim Bob and his ever-expanding family.
What was Amy's tweet referencing
Amy might not have shared any context when she sent out her tweet, but most fans believe they can read between the lines. Amy may be referencing the way Derick and Jill Duggar were treated while filming Counting On. In a series of Instagram comments, Derick alleged that he and Jill were never paid for their time, and were also blackmailed into continuing to film. Derick also shared some information about Jim Bob's behavior that followers found surprising. What Amy is actually referencing remains unknown though.
There is one additional problem with context; If Amy is referencing Derick's information drop, she is exceptionally late to the party. Derick began his social media interactions right around Christmas, and he's stayed relatively quiet on social media since last week. Perhaps Amy is expecting another bombshell to drop soon. She may have some insider information on future overshares from Derick, and if that's the case, Duggar family critics can get really excited.
Is Amy Duggar at odds with her aunt and uncle?
Many fans assumed that Amy would part ways with her supersized family after the death of Grandma Mary. Amy was incredibly close to her grandmother, and it seemed, put up with her aunt and uncle for the sake of spending time with her grandmother. After Mary's unexpected death, Amy even unfollowed several of her cousins, indicating to fans that the end was near for Amy's relationship with the maternal side of her family.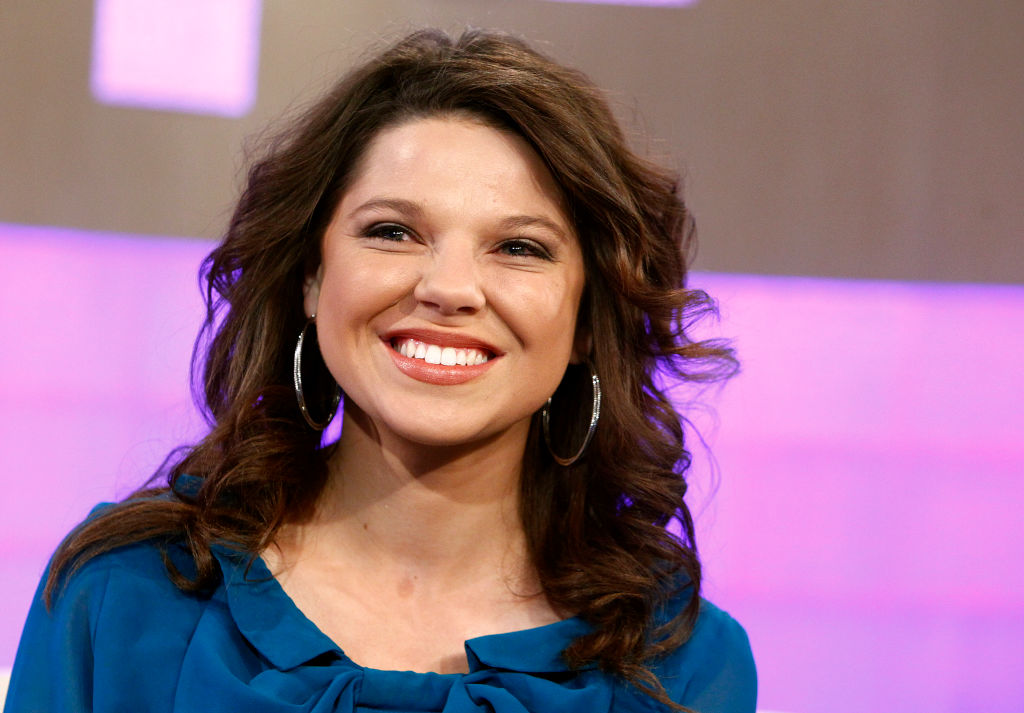 It didn't happen immediately, but it looks like Amy is slowly splitting away from the more conservative side of her extended family. While several of the Duggar kids visited with Amy after the birth of her son, Daxton King, she admitted that her aunt and uncle don't tell her much in an Instagram comment. Some followers even believe Amy is officially on Jim Bob's banned list, leading to her aligning with Derick.
Reddit users noted that Amy and Joy-Anna Duggar are actually next-door neighbors, now that she and her husband, Austin Forsyth, were gifted a home from Jim Bob and Michelle. Still, Joy-Anna doesn't appear to be spending time with Amy. In fact, Amy is more often pictured with Jill. Could Amy be sliding away, and if she is, does she have a particular reason to put distance between herself and the Duggar name? Time will only tell.