'Counting On': Are Jessa Duggar and Ben Seewald Financially Independent?
For years fans have been following the lives of the Duggar family. One of the things that makes this oversized family so appealing is that they aren't afraid to be themselves. Many of the things that this family does seems a bit odd to the rest of the world, but the Duggar don't let criticism stop them.
They have proven time and time again, that as long as you have a smile on your face and a good wholesome attitude to match, you can unapologetically do things the unconventional way without having to face too much backlash.
Now that a lot of the Duggar children are grown and have a family of their own, many fans wonder how these new families are able to financially support themselves. Ben Seewald and Jessa Duggar are often the subject of fan scrutiny, with people wondering how the couple is able to provide for their three kids.
How do he and Jessa afford to feed and clothe their three small children? While Jessa has been known for her ultra-thrifty habits, fans still speculate about where the couple's income comes from to begin with. Could it be that they're potentially receiving some assistance from the Duggar family patriarch?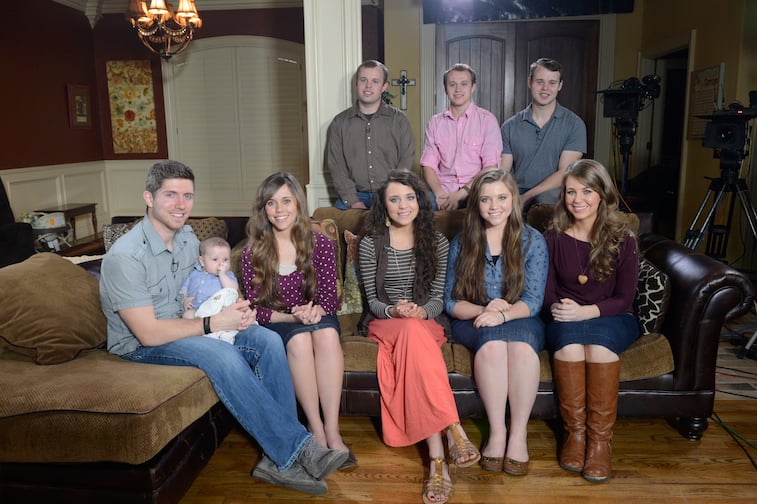 How do Jessa and Ben Seewald make money?
According to Kim Kardashian (and other reality TV stars), starring on your own reality show is a full-time career. However, fans aren't buying it and want to know how the couple is supporting themselves — and their family. 
On a recent Reddit discussion, one fan asked if Ben does anything besides homeschool the kids. One commenter had said that he was a better choice than Jessa because unlike his wife, he has a college degree. While he does seem to be very busy, it's hard to say what exactly he does. Although if he ever does get desperate for a job, he can always pursue his dream of becoming a Christian rapper.
Jessa's professional life is shrouded in just as much mystery as her husband's. Fans have speculated that she might make some income from sponsored social media posts, but she strongly denied any content on her Instagram page was sponsored. While fans may demand to know where the money is coming from, she may not actually have any need to get a job. The Duggar daughter has been on TV for years of her life, although only the family knows if the kids received a cut of the reportedly healthy payouts.
How much money do Jessa and Ben Seewald make from 'Counting On'?
Following Josh Duggar's scandal, TLC decided to pull the plug on its most popular show, 19 Kids and Counting, and instead focus on the adult Duggar children's lives. The first episode of Jill and Jessa: Counting On aired in 2015, and it actually turned out to be an even bigger hit than the Duggar's previous show.
Because of the overwhelming popularity that the new show gained, Jessa and Ben Seewald were able to make (and are still making) a pretty healthy paycheck from the show. Today, Ben and Jessa Seewald are estimated to be worth around $400,000.
Does Jim Bob Duggar help out financially?
It's no secret that the Duggars are a pretty close family and they help each other out whenever possible. In fact, Jessa and Ben purchased the house they live in from Jessa's grandmother, Mary, for just $1 — a huge help to a young couple just starting out.
But what about Jessa's dad, Jim Bob Duggar? The Duggar patriarch is estimated to be worth about $3.5 million and owns his own real-estate company as well as several properties. It seems like Jim Bob is happy to at least offer help with some occasional work. Ben has been known to do some handyman work for the Duggar patriarch. Other than that, Jessa and Ben appear to be making it work on their own, just like many of Jessa's siblings.
Bridget DeMeis also contributed to this post.