'Counting On': Are The Duggar Kids Getting Married in Birth Order?
Justin Duggar's engagement announcement has led to a lot of speculation. Justin, if all goes according to plan, will be just 18 years old when he gets married. He will be substantially younger than the age of his older siblings when they married. Justin also seems to be the Duggar that started dating the youngest. His age has led family followers to speculate about the reason for his marriage and how he managed to "skip" over several of his older brothers to tie the knot. Do the Duggars get married in birth order, though? So far, there hasn't really been a discernible pattern.
Josh is the eldest and was the first to marry, but the age order seems to stop there
Josh Duggar is the eldest Duggar child and was the first to get married. In fact, after his 2008 wedding, there was a massive lull in marriage proposals. The next Duggar to head down the aisle was Jill Duggar in 2014. Jill, however, isn't the second oldest Duggar. She is the family's fourth child, and technically, her younger sister, Jessa Duggar, started courting first.
After Jill said "I do" to Derick Dillard, Jessa married Ben Seewald the same year. Jinger Duggar met and married Jeremy Vuolo in 2016, followed by Joy-Anna Duggar's nuptials in 2017. Jessa and Jinger are the fifth and sixth children born to Jim Bob and Michelle Duggar. Joy is Duggar number 9.
Joseph Duggar married Kendra Caldwell in September 2017 after proposing at Joy's wedding. He is the seventh child born to Jim Bob and Michelle. Josiah Duggar was next up. He married Lauren Swanson in 2018 aft3er a short courtship. Josiah is the eighth oldest Duggar. 
John David is the third oldest, but wasn't the second Duggar kid to get married
The Duggar family's second-born child, Jana Duggar, remains unmarried at nearly 31, and her twin brother, John David Duggar, didn't find his bride until 2018. In fact, John and his wife, Abbie Burnett, were substantially older than their siblings when they finally tied the knot. John was 28, and Abbie was 26 when they married in an aviation-themed ceremony.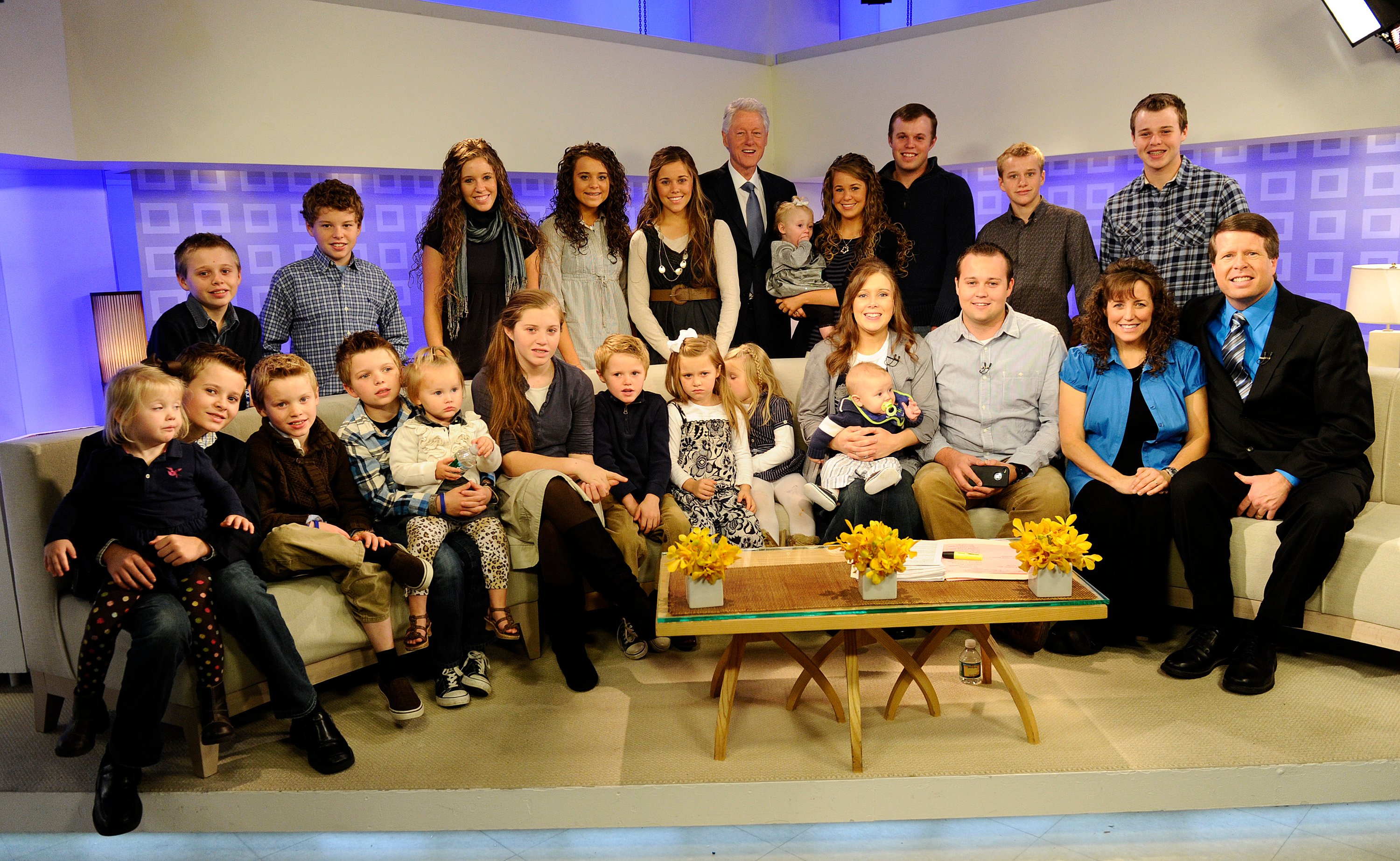 Now that John is happily married, fans are anxious to see Jana find her mate, but there doesn't seem to be a potential suitor on the horizon. Several other Duggars are of marrying age, too. Jason Duggar, James Duggar, Jedidiah Duggar, and Jeremiah Duggar are all over 18, but none have announced a relationship yet.
Why is Justin heading toward marriage shortly after turning 18?
While there isn't a discernible pattern regarding when the Duggar kids get married, family followers can't help but speculate about Justin and his seemingly sudden engagement. Several family followers on Reddit point out that Justin's engagement seems shockingly similar to Josiah Duggar's first courtship.
Josiah, before marrying Lauren, was courting Marjorie Jackson. Since the end of the courtship, insiders have come out to suggest Josiah was considered a "troubled" teen and that his romances, both to Marjorie and Lauren, were facilitated by Jim Bob. Could Justin also be considered "troubled"? Some critics think so.
Another theory is that Justin is getting married to have the chance to escape his Springdale, Arkansas home. Family critics largely believe Justin will settle in Texas following his wedding to Claire Spivey. Claire's family resides in Texas, and Justin has reportedly been spending a lot of time in the state. The Duggar family has never spoken out about the conspiracy theories that swirl around their engagements.