'Counting On': Are the Married Duggar Kids Still Controlled by Their Parents?
Jim Bob and Michelle Duggar set out to raise a super-sized family. Behind their parenting triumph were plenty of schedules, a fair amount of delegation of tasks, and a dose of micromanagement. While several of the Duggar kids have aged out of the family compound and started families of their own, fans think they are still under the thumb of their parents. Sure, they may not have to share their private texts with mom and dad anymore, but are Jim Bob and Michelle exacting control over their adult children by holding the purse strings?
Several of the Duggar kids remain financially dependent on their parents
Joseph, John-David, and Josiah Duggar may be married with children on the way now, but they still appear to be entirely financially dependent on Ma and Pa Duggar. Joseph and Josiah both seem to work for Jim Bob in his real estate and house-flipping business. John-David serves as the family's personal pilot. Without a paying job outside the family to speak of, all three men (and their wives) are entirely dependent on Jim Bob to survive.
The issue doesn't only exist for his male children, either. Ben Seewald, who married Jessa Duggar in 2014, appears to depend on Jim Bob for a paycheck, too. The father of three is still in school and currently makes ends meet by tutoring. He isn't tutoring just anyone, though; he's on the Duggar payroll as a tutor for kids still in the house.
Jim Bob might be hoarding the TV earnings
Derick Dillard might not be anyone's favorite person. He sure isn't Jim Bob's after a recent Twitter rant. Derick, who married Jill Duggar in 2014, recently took to the microblogging platform to suggest Jim Bob is keeping all of the television earnings for himself, or, at the very least, he's in complete control of the income the show brings.
No one is entirely sure how much money the family commands for their TV show. Fans don' know what happens to earnings from magazine spreads, either. After Derick's revelation, it's safe to say Jim Bob is totally controlling how much money the adult children get from their TV appearances and when they get it. It's a little strange if you consider the fact that Jim Bob isn't even technically on the show.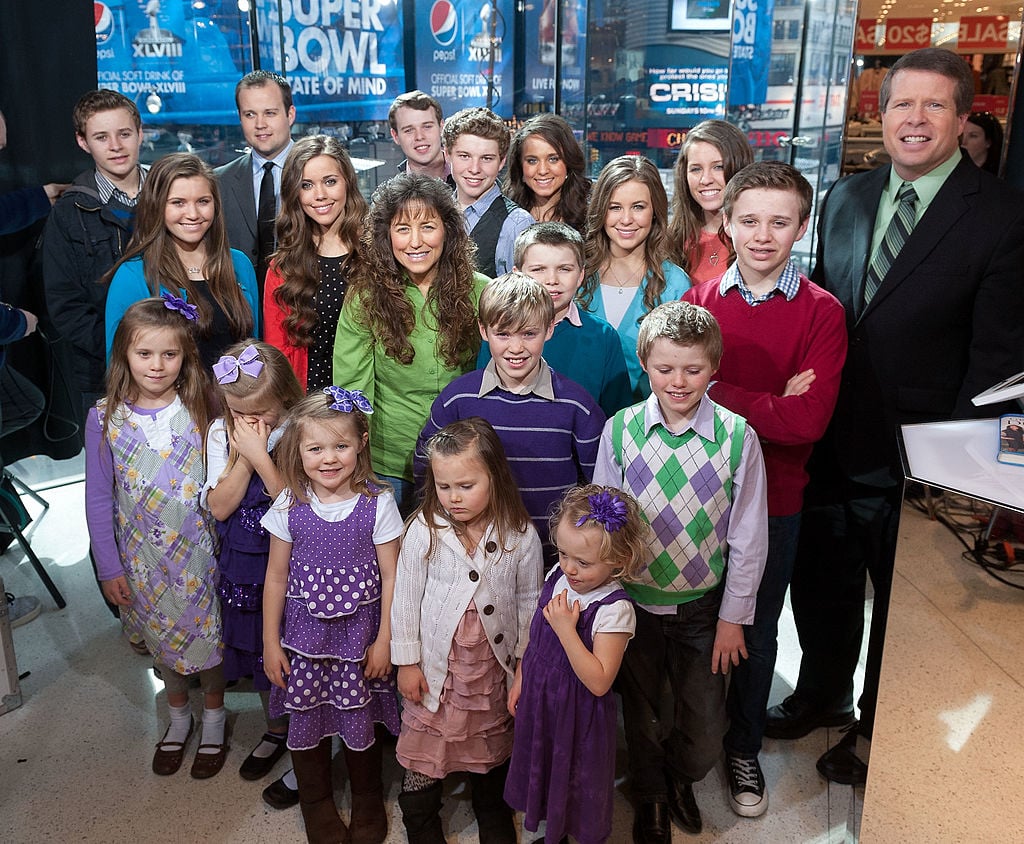 Derick didn't go into details, but he's long suggested he and Jill volunteered for Counting On, so, at the very least, that couple got shorted when it came to TV earnings. Everyone assumed Derick was lying when he suggested the network never paid his family for their time, but it's possible that Derick and Jill didn't actually get paid. It just wasn't TLC's fault.
Several of the adult kids live in family-owned properties
Jim Bob is something of a real estate mogul. He's spent the last decade buying up property in Springdale, Arkansas, much to the chagrin of residents. Sometimes he sells the properties, occasionally he rents them out, and other times, it seems, he holds onto them to pass off to the next Duggar to get married. Several Duggars currently live or have lived in the family's properties.
When Josh Duggar married Anna Duggar, he moved into a small two-bedroom house the family had lying around. Jessa and her husband Ben later resided in the house. Josiah and Joseph both live in properties owned by Jim Bob, and Jill Duggar started off her marriage in a Jim Bob-owned home, too. Sure, they all move out after they get married, but many of them continue to live under roofs owned by the Duggar family. It probably means they have to keep playing by Jim Bob's rules, too.