'Counting On': A Complete Guide to Jessa Duggar's Kids
The Duggar family burst onto the TLC scene in 2008 with 17 Kids and Counting, a show starring Jim Bob and Michelle Duggar and their 17 children. As the couple added more children, the show too had to change the title to reflect the latest additions to the family, which led to the long-running series 19 Kids and Counting. Jessa Duggar was among the adult Duggar siblings who were featured on the now-canceled spinoff Counting On — and these days, she's a married mom of four kids. Here is a rundown of Jessa's growing family, along with what she and her husband Ben Seewald are planning for the future.
How did Jessa and Ben first meet?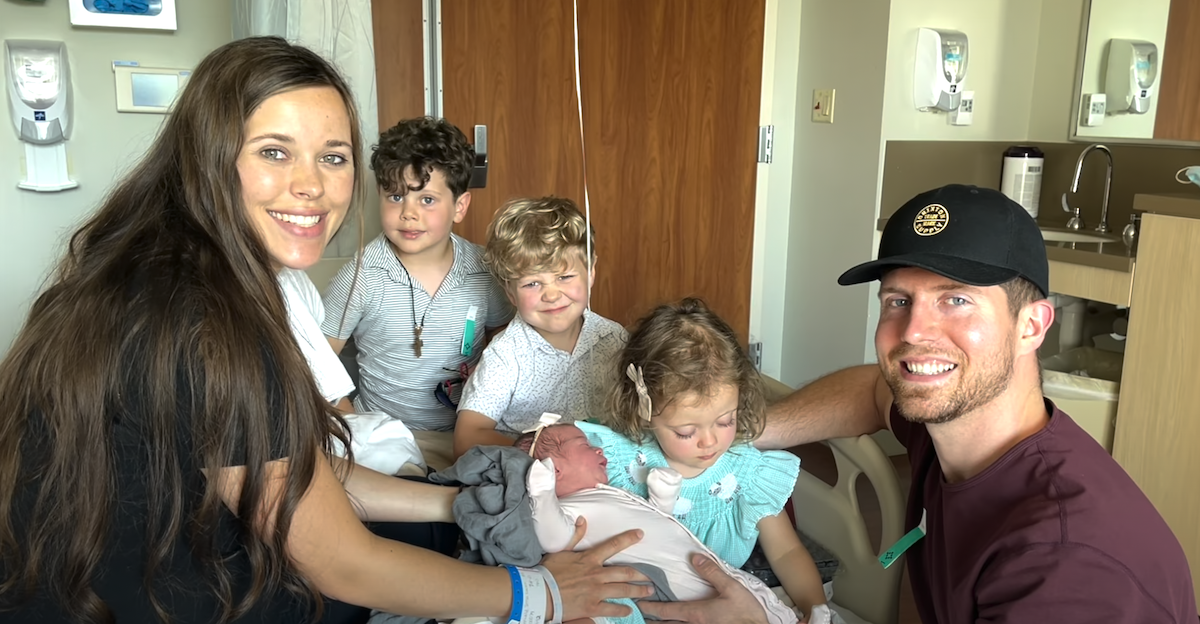 As a refresher, Jessa, 28, is the fifth of Jim Bob and Michelle Duggar's 19 biological children. She and her husband Ben first met when she was 20 and he was 17 years old. They both had a crush on each other at first, but it took a while to get their relationship going — mostly because Seewald lived in a different area of Arkansas. When he first saw Jessa, his family was on a mini-vacation near the Duggars and ended up at the Duggar's church.
The courtship phase was not easy because their families lived so far apart. Ben would work to save money to go see Jessa, communicating with Jim Bob at first until he was finally given permission to communicate with Jessa directly after the courtship had begun. Ben proposed on Aug. 4, 2014, and the couple got married in November of that same year. They have since welcomed four kids together.
Meet Jessa Duggar's four kids: Spurgeon, Henry, Ivy, and Fern
Jessa gave birth to her first child, a son named Spurgeon Elliot, on Nov. 5, 2015, in her home. Shortly after, Jessa was taken to the hospital and treated for blood loss. Then their second son, Henry Wilberforce, was born on Feb. 6, 2017. Following that, their third child and first daughter, Ivy Jane, was born on May 26, 2019. Jessa ended up suffering a miscarriage in 2020.
To much fanfare and anticipation of a gender reveal, their fourth child, a daughter named Fern Elliana, was born on July 18, 2021. Jessa and Ben's fourth child is the latest addition to the Duggar family and the 21st grandchild of Jim Bob and Michelle Duggar. Jessa and Ben aren't stopping with four children, though. They have big plans for a large family.
Jessa and Ben hope to add even more children to their family
Jessa confided that she would like to have a large family like the one she grew up in. She has told E! News that she would consider more than 19 kids, and that she is open to adoption as well. Adoption has been something she and Ben have always considered. "We could wait until all of our kids are grown and gone and then adopt, but I also think it's kind of cool to have an adopted child growing up with the other kids," the couple told US Weekly.
Whatever the future holds for the growing family, it seems that the relationship is holding strong for this young couple. Only time will tell if Jessa and Ben will be running a close race with the 19 strong that Michelle and Jim Bob have raised.