'Counting On' Critics Are Convinced Lauren Duggar Doesn't 'Trust' the Duggar Family
Josiah and Lauren Duggar wed back in 2018, and Lauren has starred on Counting On with her husband ever since. Lauren has become a topic of conversation among the show's critics, as she appears to have retreated from the spotlight since she and Josiah welcomed their first child, Bella, in November 2019. Now, though, some are convinced Lauren doesn't even trust the Duggars.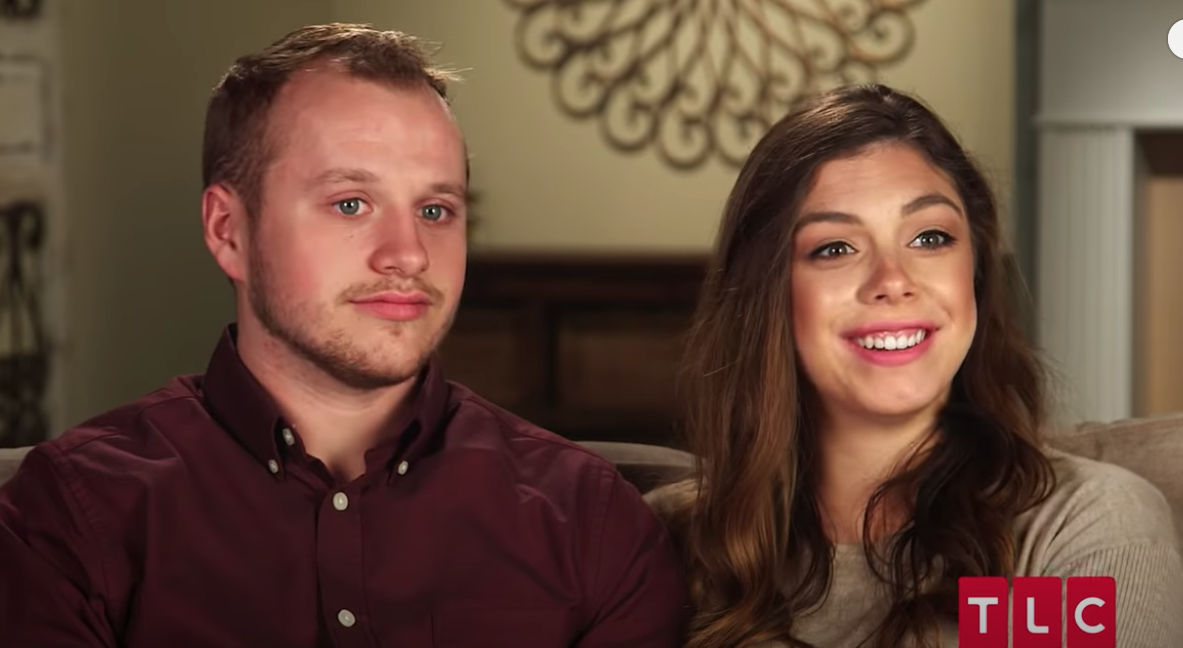 Lauren has seemed to retreat from the spotlight a bit within the past year
When Josiah and Lauren wed back in 2018, they immediately wanted to start a family. Lauren, who was only 18 when the couple married, learned she was pregnant within a few months of the couple's wedding. However, shortly after, Lauren miscarried, and she highlighted her devastation on the show. She became emotional during her couch interview with TLC as well as while talking about the loss with Josiah's mother, Michelle.
Fast forward a year later, and Lauren and Josiah welcomed a daughter, Bella, whom they called their "rainbow baby." But since then, Lauren has seemed to retreat from the reality TV spotlight. She used to be far more active on the couple's Instagram, though she now rarely posts. And even on the show, viewers have suggested that Lauren seems checked out of filming.
Critics think Lauren doesn't trust the Duggar family
Josiah and Lauren are not as front-and-center on Counting On as other Duggar couples. Jessa and Ben Seewald appear to be the couple with the most screen time, as well as Jinger and Jeremy Vuolo, and Joe and Kendra Duggar. But Josiah and Lauren seem detached from the rest of the family, according to critics. And some think Lauren doesn't trust the Duggars at all.
"It doesn't seem like she trusts the Duggars or really want [sic] her daughter around them that much," one person wrote of Lauren's behavior on Reddit. "… In the few screenshots and videos that other people take outside of TLC filming she is usually holding onto Bella at [Jim Bob and Michelle's house]," someone else wrote.
Critics have observed Lauren's behavior in the past and deduced that it's possible she no longer wants to be famous. "I think Lauren wanted the fame but now that she has a child and has experienced social media, it's a lot different than what she wanted," someone wrote of her behavior.
Some think Lauren's retreat could be due to a pregnancy announcement
Though Lauren backing away from the spotlight could be due to distrust in the Duggar family, others think that she's getting ready to announce a pregnancy. Bella is now a year old, and the Duggars typically don't let too much time pass between pregnancies. Though it's unclear if Lauren is expecting, fans have picked up on hints that she could be, such as her photoshoot last month with Joy and Austin Forsyth, when people suspected the photoshoot was an undercover pregnancy shoot. Plus, the Duggars do tend to retreat from the spotlight before making a big announcement. Still, it's possible Lauren is busy as a mother and simply doesn't want to spend all of her free time with the in-laws.