'Counting On' Critics Question if Jim Bob Duggar Is Using Religion To 'Manipulate' His Family
The Duggar family lives far differently than most American families. Michelle and Jim Bob Duggar are Baptists who take their religion very seriously, and they've raised their children to do the same. But some critics question how Jim Bob has actually used religion in terms of raising his kids and providing for his family — and some wonder if he's become manipulative.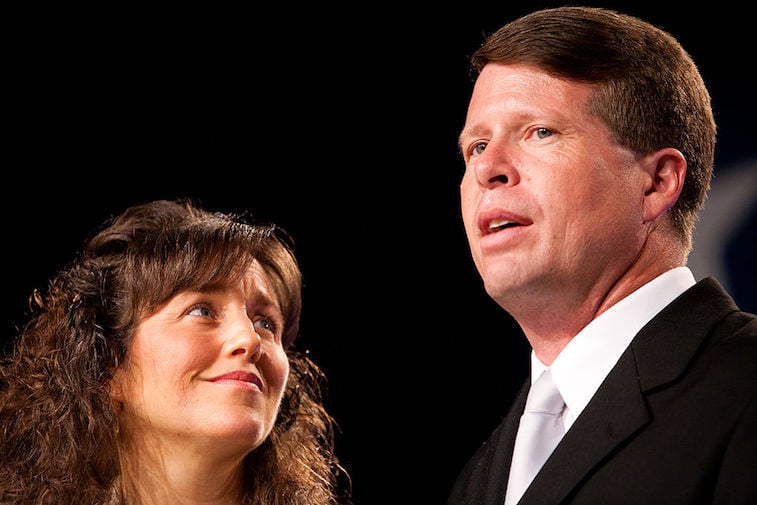 Michelle and Jim Bob Duggar had strict rules for their children
Growing up, the Duggar kids weren't allowed to do most things that other kids their age were. They could not listen to mainstream music or dance, nor could they freely browse the Internet. They also couldn't play competitive sports, though their parents did encourage hobbies such as arts and crafts. Michelle homeschooled all of the kids, and their friends growing up were members of their church or those who shared the same values as their family.
The Duggar kids weren't allowed to date, either; they could only court with the intention of marrying. And there was no intimacy allowed before the wedding — couples shared their first kiss at the altar.
Michelle always answers to her husband
Jim Bob is the head of the family, and everyone answers to him. Though he and Michelle appear to have a loving marriage, he's made it clear that he makes all of the family's important decisions (such as finances, where they live, etc.) while Michelle does the cooking and cleaning for the family.
Michelle once advised newlywed women that they must always be available to their husband whenever he craves intimacy. A friend of Michelle's once told her, "… Anybody can make lunch for him. He can get his lunch somewhere else. But you are the only one who can meet that special need that he has in his life for intimacy," and Michelle has passed that advice down to her daughters and their relationships.
Critics wonder if Jim Bob uses religion as a manipulation tactic
Though religion is widely practiced around the world, Jim Bob's beliefs have some critics questioning if he purposely uses religion to "manipulate" those close to him. One Reddit user suggested that Jim Bob "… Does [Jim Bob] consciously use [religion] control his family? I mean, this belief system only benefits him… He is using faith to manipulate those around him?"
Other critics agreed. "[Jim Bob's] God is money. The rest is stuff he cherry picks from the Old Testament to justify the control of his family," someone wrote. "I think [Jim Bob] wanted to be able to dictate everything in his family and chose something that would enable him to do that easily and without question," another user added.
Derick Dillard suggests Jim Bob isn't always honest with his family
People who follow the Duggars have learned more and more about Jim Bob through Derick Dillard, Jill Duggar's husband who has exposed some of Jim Bob's ways. Of course, it's Derick's word against Jim Bob's, but Derick has suggested that Jim Bob controls all of the family's money and essentially looks down on anyone who tries to challenge his authority.
The truth about how Jim Bob runs his family is still unknown, and whether religion is a front for some other kind of behavior remains a mystery. Nothing has been confirmed, except through Derick, and the full story might never be known.