'Counting On' Critics Think the Duggar Daughters Have Ruined Marriage For Their Younger Sisters
Michelle and Jim Bob Duggar take marriage very seriously. Their kids are only allowed to court, not date, which means they can only get to know someone with the intention of marrying them. Recently, though, some of the Duggar husbands have proven to be different than fans originally thought — with Derick Dillard removing his family from the Duggar sphere altogether.
Now, critics think these marriages will affect how Jim Bob judges potential partners for his daughters down the road.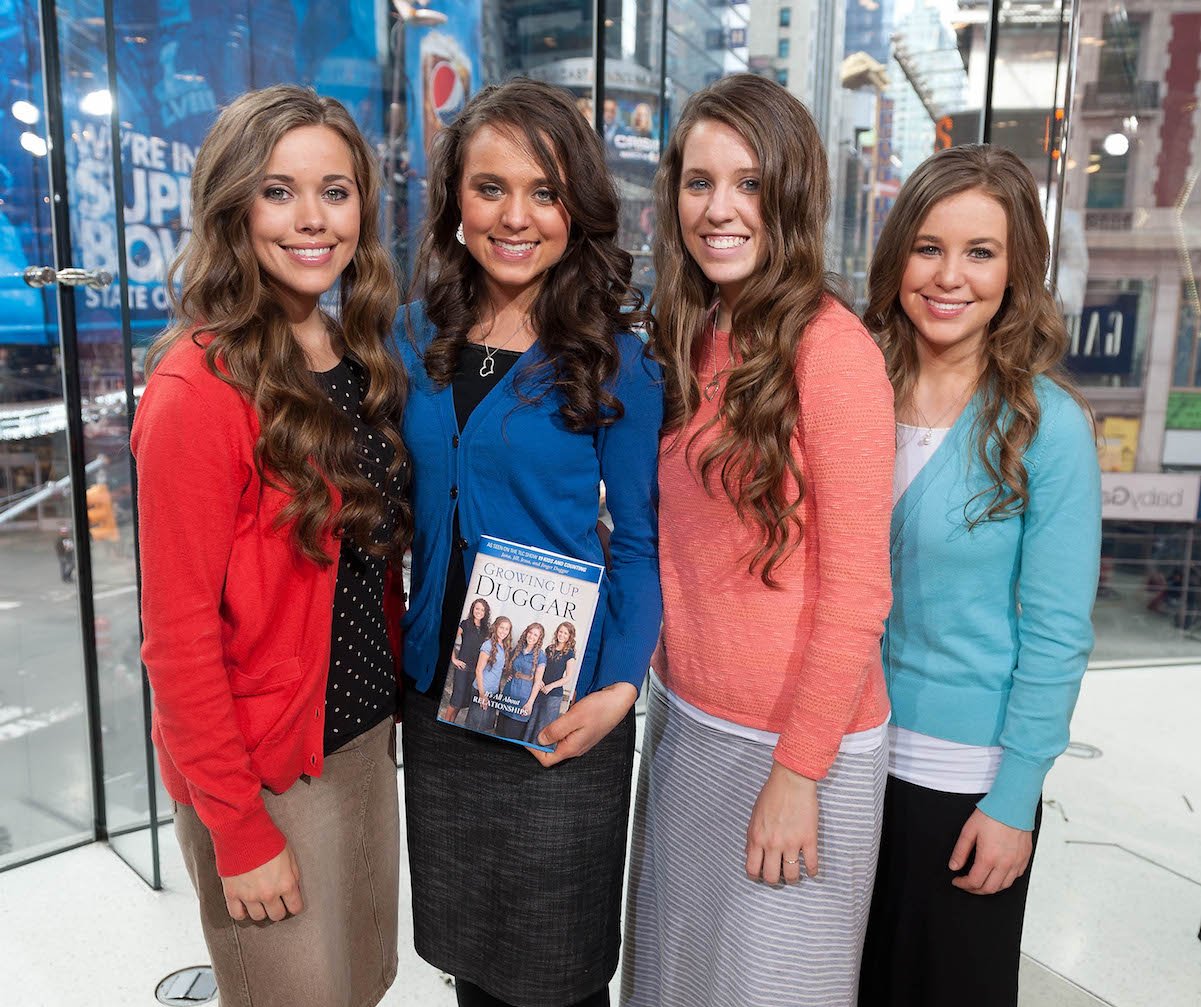 Every Duggar courtship needs the Jim Bob seal of approval
When the Duggars turn 18, they're officially at courting age. From there, they're allowed to enter into a courtship at any time — as long as the person they're courting has received the OK from their father. Jim Bob keeps close tabs on whom his children enter these partnerships with, and the potential spouses must meet certain criteria to be allowed to pursue a Duggar.
Jim Bob requires that his children only court people who uphold the same religious values as the Duggar family. There has been some flexibility in who Jim Bob allows his kids to date (Ben Seewald is not Baptist, and Jeremy Vuolo had a much less sheltered childhood than the Duggars).
Derick Dillard and Jeremy Vuolo have not kept their families close with the Duggars
Jill Duggar married Derick Dillard in 2014; the two were introduced through Jim Bob, and he and Dillard had a good relationship. However, over time, Dillard began to challenge Jim Bob's authority as the patriarch of the family, and it reportedly created tension between the two. Dillard eventually removed his family from Counting On as a result, and now, the Dillards don't associate much with Jill Duggar's parents.
Jeremy Vuolo married Jinger Duggar in 2016, and while they still have a good relationship with Michelle and Jim Bob, they were quick to leave the nest after their wedding. Jinger moved to Texas, then to Los Angeles, where she now wears pants, dyes her hair, and watches television, none of which were allowed before she wed.
Critics think Jim Bob might become pickier about who his children court
Though Jim Bob seems to only be at odds with Dillard, he might not have expected Vuolo to allow Jinger to do so many things she once couldn't. And now, critics of the show think his older daughters' marriages will force him to become more stern with who he allows his future daughters to court.
Critics thought Jim Bob might become harsher about his kids' future marriages "because of people like Derick" — resulting in a more intense evaluation of potential suitors. Others agreed. "Jim bob probably feels like he's [messed] up both Jill and Jinger… They aren't living the hardcore [fundamentalist] life that [Michelle and Jim Bob] want them to," one user wrote on Reddit. Other critics encouraged the younger daughters to disassociate from their parents once they're old enough in an effort to live a more mainstream life.
Ultimately, it's unclear if Jim Bob will re-evaluate the men who want to court his daughters, though some are convinced he doesn't love all of the decisions his sons-in-law have made.