'Counting On': Derick Dillard Appears to Shade Michelle Duggar After He and Wife, Jill Duggar, Skip Another Duggar Event
In recent months, the Duggar family has been dragged by followers for failing to adhere to social distancing protocols. The family has hosted a bevy of large gatherings since the Coronavirus pandemic ramped up in March 2020, and the holiday season has been no different. Derick Dillard has taken the opportunity to throw shade at the Duggars, who have largely blacklisted him and his wife, Jill Duggar, from family events. While his most public moments of rage were focused on Jim Bob Duggar, he has also been subtly throwing shade at Michelle Duggar for months.
Jill and Derick were not invited to the Duggar family's annual Christmas party
The Duggar family had another large family gathering in recent weeks, even as the Coronavirus pandemic continues. The entire family gathered for an ugly Christmas sweater party at the Duggar family's famous Springdale, Arkansas home. The event was heavily documented on social media. A few faces were missing from the festivities, though. Derick, Jill, and their two sons, Israel, and Sam Dillard, were not in the crowd.
The Family Christmas party isn't the only time the Dillards were left out of a family gathering. Derick confirmed to a fan on Instagram that he and his family were not invited to the Duggar family's Thanksgiving celebration, nor were they told it was happening. During a YouTube Q&A in November 2020, Derick and Jill stated that they'd be spending Thanksgiving at home and that Derick's mother and stepfather would be joining them.
Derick has written about ideal motherhood in the past, and apparently Michelle is not his ideal
The Dillard family's issues with the Duggar have been apparent for more than a year. It was around last Christmas when Derick decided to take to Instagram to start spilling secrets from behind the scenes of Counting On. For months, it seemed like his problem was strictly with Jim Bob, but if you delve deeper, you notice that Derick might not be particularly happy with Michelle, either.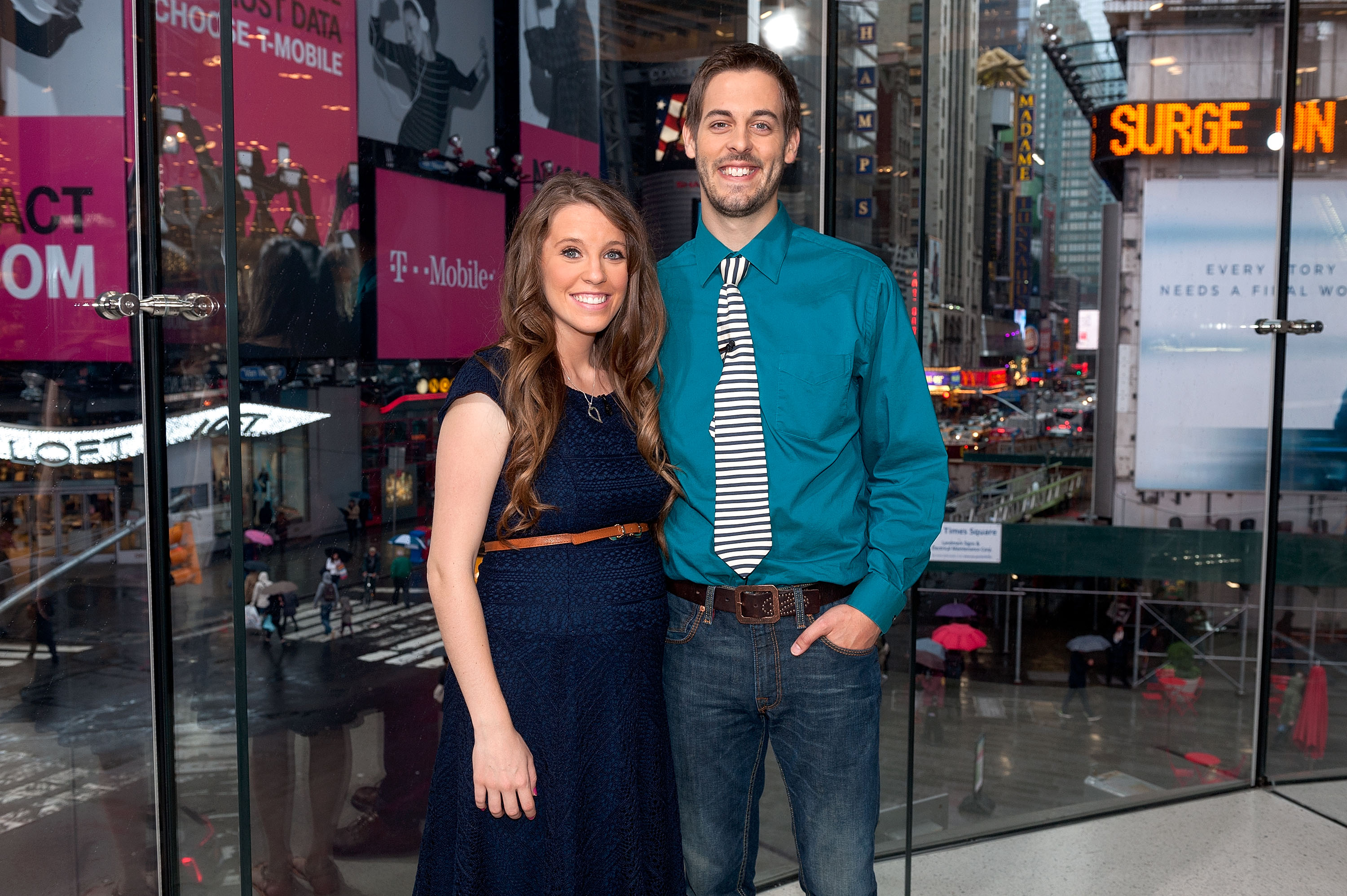 In a lengthy blog post on the Dillard family's blog, Derick waxed on about everything that makes an ideal mother. He pointed to his wife, as well as his own mother, as unsung heroes. If you look a bit closer, though, Derick appeared to shade Michelle, as well as several of Jill's sisters. Reddit users point out that he seems to attack all the virtues that the Duggars have long preached. He noted that long hair, long skirts, and tattoo-free skin don't necessarily make a good mother. He also pointed out that having a career outside of the home doesn't mean someone isn't living up to her responsibilities as a mother.
The Duggar family has long subscribed to traditional gender roles. They have also heavily pushed modest dress, which excludes women from wearing pants. The family believs women should not work outside the home, and that men should be the breadwinners.
Jill and Derick remain heavily isolated from the rest of the Duggar family
Fans hoping to see the Duggars and the Dillards find some common ground in 2020 are out of luck. It doesn't appear as though they'll be welcomed back into the fold anytime soon. That, however, is likely for the best. Jill has made significant strides in the last 12 months and appears to be shaking at least some of her family's oppressive beliefs and rules.
Since breaking away from her famous family, Jill has adopted much looser rules regarding her dress. She has also expanded her social circle, enlisted a licensed counselor's help, and enrolled her son in public school.