'Counting On': Derick Dillard Claims He and Jill Duggar Were Not Given Choices While They Were on the Show
Derick Dillard ended 2019 by spilling Duggar family tea on Instagram and Twitter. Now, with the world enveloped in collective Coronavirus fear, he's sharing more insight about the famous reality TV family via an interview. Derick made the decision to discuss life with the Duggars on a YouTube channel, and it looks like he just admitted that the Duggar kids aren't given an option when it comes to filming. The admission didn't surprise many, but the fact that someone is finally speaking out against Jim Bob Duggar and the media machine he's built has been a bit of a shock.
Derick reports that they didn't have options while on Counting On
Derick sat down to take questions from Without a Crystal Ball. During the course of the interview, Derick noted that he and his wife, Jill Duggar, were left with very few options during their time on the series. He said that he and Jill didn't have a choice when it came to when to announce their engagement, pregnancies, or the birth of their children. From the sounds of it, the duo weren't even offered options regarding how their significant milestones would be announced.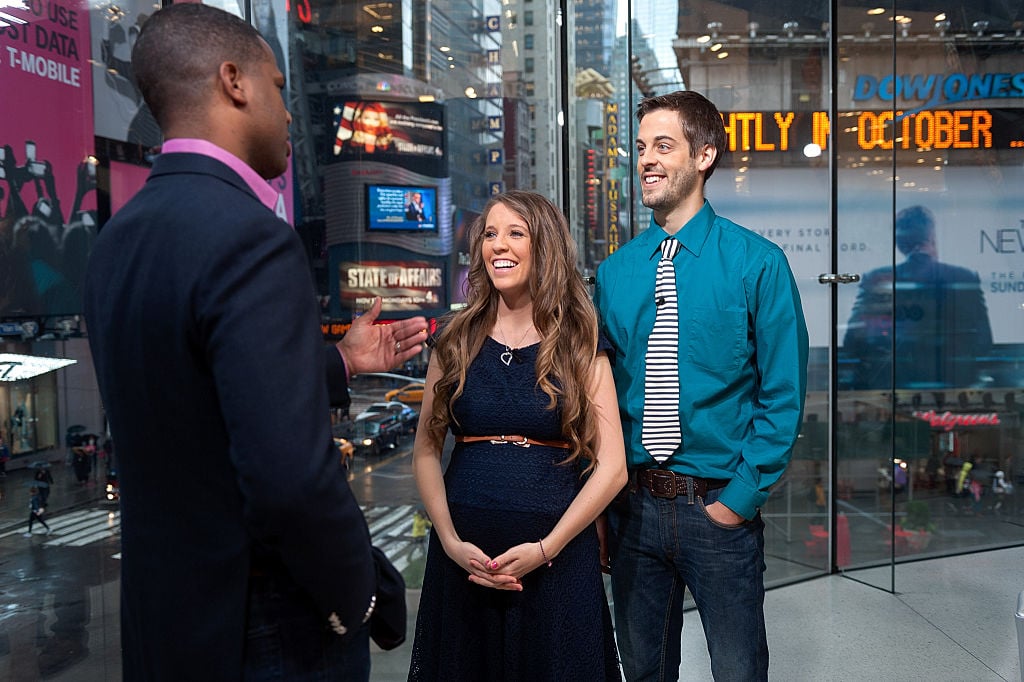 Derick had previously suggested that he and his wife wanted to walk away from filming months before they actually departed the series, but were coerced into continuing to film. He claims that they were threatened with a lawsuit if they walked away from the series. They later departed filming after Derick made derogatory comments about Jazz Jennings, the transgender teen who stars on another TLC show, I am Jazz.
Were Derick and Jill really fired?
After Derick took aim at Jazz Jennings on Twitter, TLC released a statement claiming they would no longer be filming the Dillards. The couple's second birth special didn't air, and they were removed from promotional material for the series. That seemed to be the end of the story, but Derick wasn't interested in staying quiet.
The law student took to Twitter last year to inform fans that he and his wife were never fired from Counting On because they were, technically, never employed by the production company behind the series. Derick claims that he and his wife believed they were volunteering for filming and that they were never paid for their time. Derick later suggested that the only person who was receiving payment for the series was Jim Bob. He went on to accuse the family patriarch of lying about monetary compensation for the series.
Will Derick share more information about his famous in-laws?
Fans are interested in hearing more from Derick, but it doesn't seem like another interview is in the cards, at least not right now. The father of two, however, doesn't appear to be done talking about his famous in-laws. The law student is apparently in the process of writing a book, although it looks like it's going to take a while to finish up. Derick is drafting the memoir between law school semesters. While he's been open about the process on Twitter, he has not mentioned any interested publishers just yet.
Derick also suggested that fans can keep up with his family on their blog. The family blog has largely housed musings about daily life, and strange food recipes from Jill. That doesn't mean Derick can't share some family tea, too, though. Followers will just need to wait and see what information he lets slip.