'Counting On': Derick Dillard Confirmed Again He Is Writing a Tell-All, But It Will 'Take Some Time'
Former 'Counting On' star Derick Dillard has doubled down on his claims that he will expose the Duggar family in a revealing tell-all.
Former Counting On star Derick Dillard is following through with his plans to write a scathing tell-all about the Duggars. Derick has been feuding with Jim Bob Duggar for months and recently threatened to reveal the family's dark secrets in a forthcoming memoir. Although Derick still plans on writing the book, it might be a while before Counting On fans see the fruits of his labor.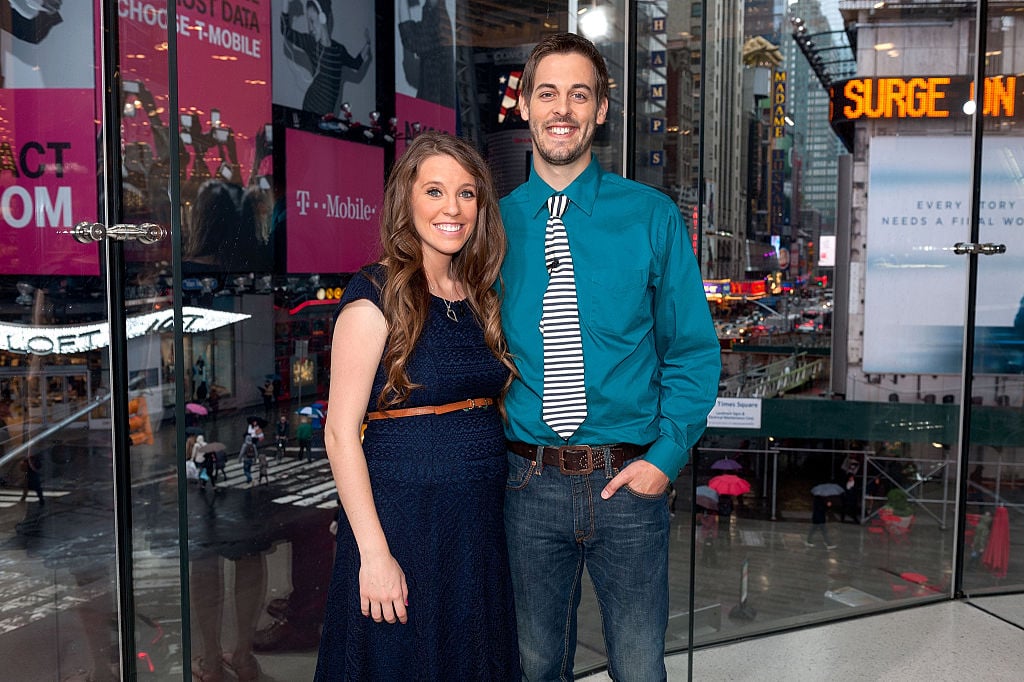 Derick confirms a 'Counting On' tell-all is in the works
Derick first mentioned that he is writing a tell-all back in December. Taking to social media, Derick revealed that he plans on writing the memoir between going to school and working.
But he cautioned his followers that it will be a long time before he finishes the book. Aside from working, Derick is taking classes at the University of Arkansas to become a lawyer.
Derick Dillard recently doubled down on the memoir claims and told Counting On fans that he is still planning on writing the tell-all. Once again, Derick told his followers that it will be a while before he publishes anything.
"Mr. Dillard you should consider writing a book. With your insights and wisdom you should consider it. Wishing you and your lovely family all the best," a fan wrote on social media, to which Derick replied, "I am working on it, but it takes time."
We do not know what Derick has planned for the book, but his recent statements about TLC and Jim Bob offer a preview at what's to come. It will also be interesting to see if Derick has any evidence to back up his claims, which could make things very interesting for the Duggars.
Derick Dillard attacks TLC
Derick has posted several negative comments about his time on Counting On. As fans will recall, TLC fired Derick in 2017 after he made disparaging remarks about Jazz Jennings on social media.
Taking to Twitter, Derick has claimed that he quit Counting On, and that TLC begged him and his wife, Jill Duggar, to return. He also insinuated that the network owes him and Jill money for their time on the show.
"@TLC has issues," Derick shared. "They begged us not to quite filming, but then didn't want to talk directly with us about why. If money is all they care about, then it's going to catch-up with them — you must care about ppl. All I've got to say is, they better lawyer-up b/c a storm is inevitable."
Derick later revealed that producers cut him and Jill from family events. This includes the memorial service for Mary Duggar. He says that they attended the event, but producers removed any trace of them when the footage was aired on the show.
TLC has not commented on Derick's accusations. They released a statement shortly after Derick was fired from Counting On but have remained quiet ever since.
Inside Derick's feud with Jim Bob
TLC is hardly Derick's sole target. He has also attacked Jim Bob for how he handles contracts with the network.
In a series of tweets, Derick revealed that he joined Counting On thinking that everyone was volunteering their time. He apparently had no idea that Jim Bob had negotiated a major contract with TLC and was getting paid.
He later stated that the only reason he and Jill remained on the show for as long as they did was because of "emotional pressure from within" the Duggar clan. Fans took this as an obvious shot at Jim Bob.
"No hard feelings. There are just more things we are aware of now," Derick added. "The truth will always set you free."
Like TLC, Jim Bob has not responded to Derick's allegations. That might change if Derick follows through with his promises and writes the memoir, but only time will tell.
Derick has not returned to Counting On since his departure in 2017. Jill, however, enjoyed a brief cameo this past season and helped her sister, Jessa Duggar, give birth.
Did Derick get himself fired from 'Counting On' on purpose?
Back in 2017, Derick denied the reports that TLC fired him from Counting On. Instead, Derick told his followers that he and Jill simply decided that they no longer wanted to be a part of reality TV.
There is ample evidence that suggests TLC fired Derick for the comments he made about Jazz Jennings on Twitter. That said, Derick recently insinuated that he got himself fired on purpose.
On Twitter, a fan argued that Derick may have wanted to get fired so that he could break free from Jim Bob's control. The fan wrote that Derick "threw himself onto a chopping block for his wife… and it worked."
Derick liked the comment, which suggests that he agrees with the theory. Other Counting On fans, of course, did not buy the excuse and believe that Derick is just trying to backtrack to cover his shady past.