'Counting On': Derick Dillard Hopes More Duggar Kids 'Break Free'
Duggar family followers have thoroughly discussed which Duggar kids could break free from their family's strict beliefs and rules. An entire forum was dedicated to the concept shortly after the Duggar family began gracing television screens more than a decade ago. While many believed Jinger Duggar would be the one to leave her famous family behind, Jill Duggar has emerged as the true family rebel.  Most family followers think Derick Dillard, her husband of five years, is to thank for Jill's recent metamorphosis. Derick has been speaking out against the Duggar family for months, and now he has taken to TLCs Instagram to share more of his thoughts and opinions. In a surprise statement, he said that he hopes other Duggar kids break free.
Jim Bob Duggar doesn't allow Derick and Jill to spend time alone with the other Duggar kids
While family followers are happy to see Jill embracing her new freedom, it has come at a cost. Jill appears to have limited contact with her family, including the majority of her siblings. Based on fan theories and statements made by Derick, Jill isn't allowed to spend time alone with her siblings for fear of the influence she will have on them. A recent trip out for James Duggar's birthday appears to cement that theory. Jill took James out for his birthday on July 7, but Jana and two other Duggar boys were not far behind, likely to keep an eye on what Jill said to James.
Derick has been pretty outspoken about what goes on behind closed doors, and he has made statements alluding to the fact that he and his wife are not allowed to have one-on-one time with any of the Duggar kids who still live inside the family's home. He also stated, in a recent interview, that he and his wife are not welcome in the family's home unless Jim Bob Duggar is present, and that getting together with Jill's 18 siblings is complicated because of it.
Derick Dillard hopes more Duggar kids "break free"
Jim Bob might be keeping their access to the other Duggar kids restricted, but Jill and Derick still have high hopes for her siblings. When asked by a fan about the possibility of other Duggar kids breaking free, Derick stated, directly on TLC's Instagram, that he was hopeful it would happen. He didn't share his thoughts on who that Duggar might be, though.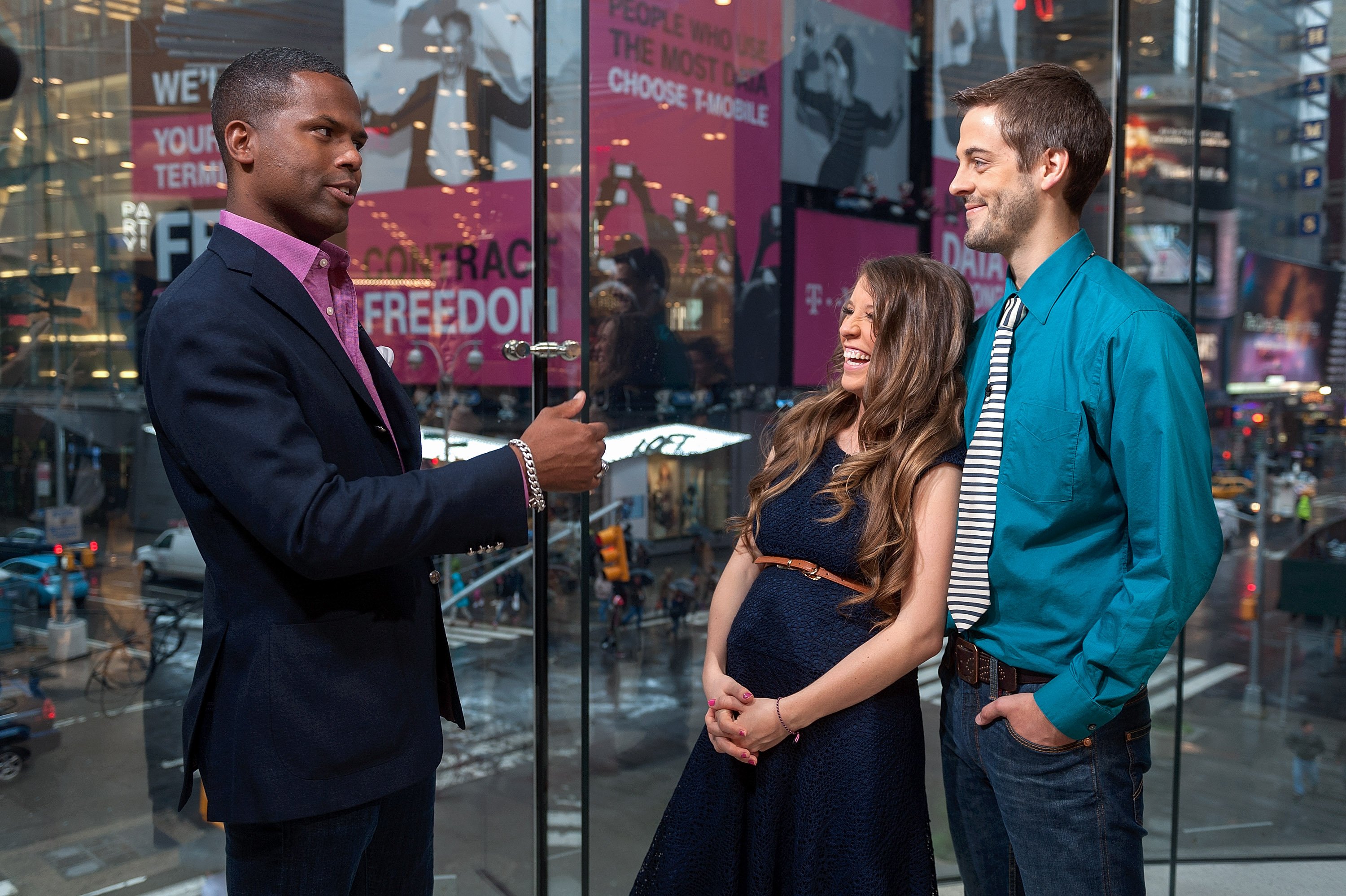 Derick might not be willing to say who it will be, but family followers have plenty of thoughts on the subject. In Touch Weekly has suggested one of the lesser-known Duggar boys could walk off into the sunset without anyone even noticing. The publication's bet is on Justin Duggar, simply because most people don't even know the family has a child named Justin. Justin, for those not in the know, is Jim Bob and Michelle Duggar's 14th child. Family followers have a different pick, though. They argue that Johannah, Jennifer, or Jordyn-Grace Duggar will slowly remove themselves from the family's strict belief system. The three were born in quick succession while television camera's rolled but have been largely forgotten by fans.
Will Derick be sharing more information about his famous in-laws?
While Derick goes through periods where he goes relatively quiet about his in-laws, it appears as though he is ready and willing to share more information. Derick mentioned, in his comments, that he would seriously consider doing Livestreams when each new episode of Counting On airs. Whether or not that will happen remains to be seen, but family followers are there for it if he does decide to go forward with the plan.
Derick is also planning to publish a book about his marriage to Jill. He has not specifically stated that he will spill secrets from inside the Duggar family's Springdale, Arkansas compound, but family followers largely believe the book will include at least a few bombshells. Derick has been incredibly critical of TLC in addition to Jim Bob Duggar, so some secrets about how the network operates may be included, as well.