'Counting On': Derick Dillard Reveals His Book Will Be About His Marriage To Jill Duggar
Derick Dillard has teased a book for months, but the former 'Counting On' star never said what it will be about. In a new interview he's revealed it will be about his marrige to Jill Duggar.
If Jim Bob Duggar wasn't livid with Derick Dillard before, he certainly is now. Derick appears to be the biggest threat to Jim Bob's media empire, and the more he talks, the worse the Duggar family looks. Back in March 2020, Derick gave an interview on YouTube, revealing some family dirt. Now, he sat down with The Sun and happily discussed some of the troubling inner workings of the Duggar family. He even opened up about the book he plans to pen.  
Derick and Jim Bob's rift seems to stretch back years
While Derick only recently began opening up about family drama, family followers have noticed rising tension for years. Back in 2017, Derick and Jill stopped appearing in Counting On. TLC's story is that Derick and his wife were removed from the show due to transphobic tweets Derick posted. To hear Derick tell it, he and Jill were never employed by TLC and had spent a fair amount of time trying to remove themselves from the series.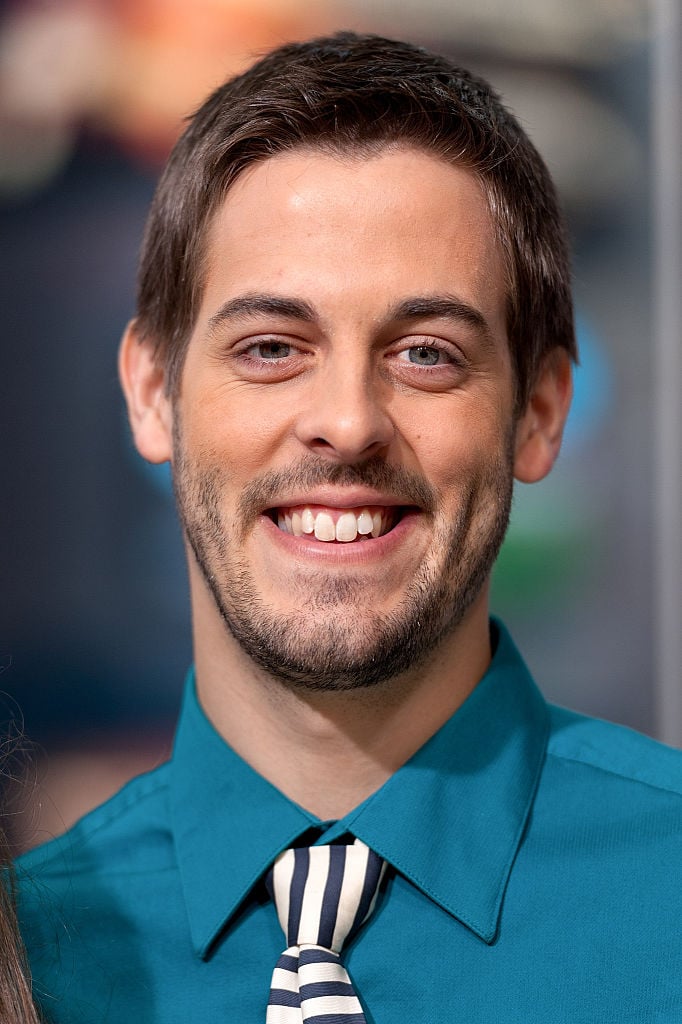 RELATED: 'Counting On': Is This Proof That Jim Bob Duggar Is Lying to His Entire Family?
Regardless of how Jill and Derick ended up off the show, the drama between the Dillards and the Duggars appears to have started around that time. After 2017, Jill and Derick stopped showing up at Duggar family events, and fans quickly noticed they, nor their children, were featured on the Duggar family Instagram. Family followers ran wild with different theories, and then Derick started talking. In the months since Derick's first social media post about the Duggar family, Michelle Duggar has made a concerted effort to make fans think things are fine within her family. Family critics aren't buying it, though.
The book will follow his marriage to Jill Duggar
In an interview with The Sun, Derick touched on his upcoming book briefly. The law school student suggested that the publication will be about his marriage journey with Jill. He didn't go into great detail, but he noted that the couple's story was a difficult one to tell, but he felt as though they were not particularly alone.
RELATED: 'Counting On' Critics Say They Would 'Totally' Read a Tell-All Book If Derick Dillard Released It
From the sounds of it, Derick will be touching on how he and his wife have worked through issues stemming from Jill's upbringing. He's given fans a bit of an inside look into the dynamics of the Duggar family on social media in recent months, and by all accounts, the book will expand on that.
Will Derick Dillard spill Duggar family secrets?
While Derick didn't go into detail about how much the Duggar family will factor into the book, family followers believe Derick knows a lot of secrets. Since he is not loyal to Jim Bob and doesn't rely on him for a paycheck, it seems likely that he'll drop at least a few juicy tidbits of information.
RELATED: 'Counting On': A Duggar Insider Insists Jim Bob and Michelle Duggar Are Totally Different People When the Cameras Are Off
Derick has been particularly outspoken about his feelings in recent months, and if family followers are right, that emotion will spill over onto the pages of his memoir. What he'll choose to share, and what he'll keep to himself, however, remains to be seen. Derick has not yet mentioned if he has a publisher lined up.