'Counting On': Derick Dillard Suggests Jim Bob Duggar Has Restricted Jill Duggar's Access to Her Siblings
Derick Dillard isn't afraid to speak out against his famous father-in-law. While the father of two and law school student has been spilling tea for months, he's gotten particularly bold in the last two months. Derick has now sat down for two separate interviews, and he's shared some interesting information with Duggar family followers. During his recent interview with The Sun, Derick revealed that Jill Duggar is restricted from seeing her siblings.
Jill and Derick are not allowed to visit the family's home without permission
Jill and Derick live just 20 minutes from the Duggar family's Springdale, Arkansas home, but that doesn't mean they are spending a ton of time with the Duggar family. Derick revealed, via Instagram, back in December 2019, that he and his wife are not allowed to visit the Arbor Acres Avenue residence without expressed permission from Jim Bob Duggar.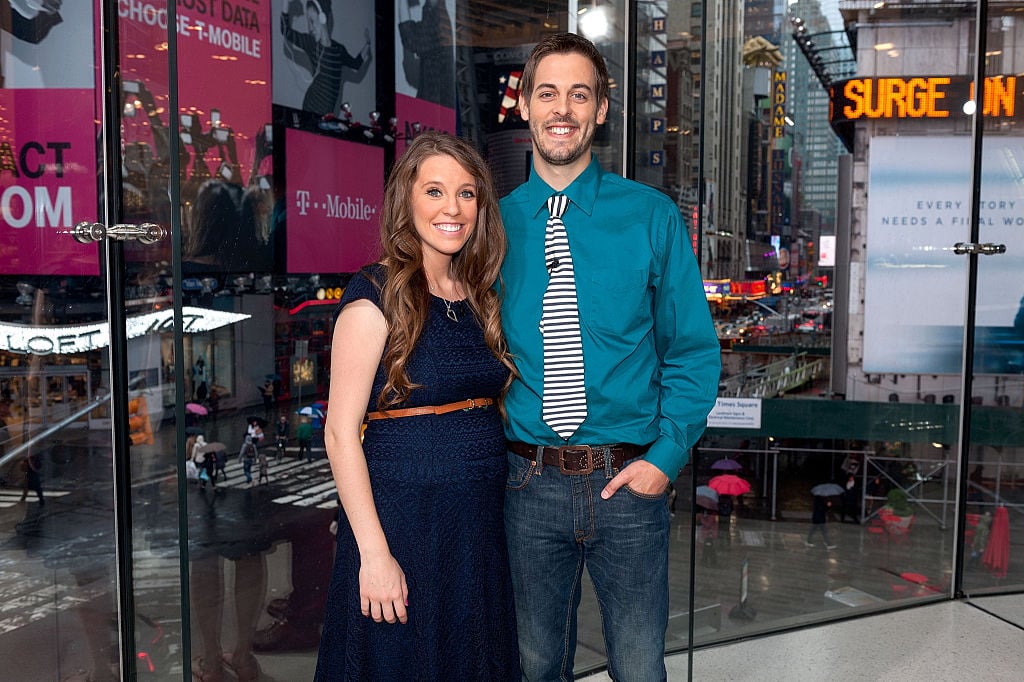 If Jim Bob isn't home at the time, the duo is not allowed to enter the property. Derick admitted that he and his wife had to get special permission to head over to the house when Jessa Duggar went into labor without any family around back in May 2019. With the Duggar family out of town on vacation, Jill was the only family member available to assist with Ivy Jane's birth.
Jill Duggar's access to her siblings is restricted
Derick sat down with The Sun to discuss life inside the Duggar's expansive family. While the majority of his statements came as no surprise to well-versed family followers, he did expand on something he's hinted at in the past. Derick admitted that Jim Bob has heavily restricted Jill's access to her siblings.
He told the publication that it has been particularly challenging to stay connected to the supersized family because Jim Bob keeps both himself and his wife at arm's length. He said, "Because our visitation to the Duggar house has been restricted and that is where they and their spouses hang out, we have not been able to see other family as much as we would like, so that is difficult."
Derick went on to suggest that they invite people to their home, but it doesn't look like they show up all that often. Derick stopped short at suggesting Jim Bob intercepts those invites, but it seems possible that is what is happening. 11 of the Duggar's 19 children still live at home, and several of the married Duggar kids require financial help from Jim Bob to survive.  
What led to the Dillards' estrangement?
It's hard to pinpoint what led to the rift between the Dillards and the Duggars, mainly because Jim Bob and Michelle Duggar have not responded to accusations of family drama. It, however, appears as though trouble began mounting back in 2017 after Derick and Jill were removed from the Counting On cast. Shortly after they stopped appearing on the show, they seemed to stop showing up at the Duggar home.
Some family critics believe the drama started over a financial dispute. Derick has stated, repeatedly, that he and his wife were never paid for their time on Counting On. Instead, Jim Bob holds the only contract with TLC and doles out money as he sees fit. Derick hasn't stated explicitly where the trouble started, but since he plans to pen a tell-all book, it seems likely that it will come out eventually. At least his side of the story is expected to be revealed.