'Counting On': Did a Violent Robbery Drive Jim Bob and Michelle Duggar Into Self-Imposed Isolation?
Jim Bob and Michelle Duggar may be famous for their supersized family and ultra-conservative Christian beliefs, but once upon a time, they were your average, young married couple. In recent years, the family has given fans glimpses into their early life. Michelle, once a cheerleader, has admitted to growing up with a ton of freedom, and Jim Bob, has spoken about growing up in a family with a lot of debt. What they don't mention often is how they ended up living the lifestyle they currently live. In the family's book, The Duggars: 20 and Counting, they do share some information about a traumatic event that many fans believe could have led them down their current path.
Jim Bob and Michelle recounted a terrifying robbery experience
In the family's book The Duggars: 20 and Counting, Jim Bob and Michelle recounted how, when they were still a young couple, they were the victims of an armed robbery. Back in the late 1980s, Michelle and Jim Bob were awaiting the arrival of their first set of twins. To make ends meet, Jim Bob and Michelle were selling used cars, often working from their home.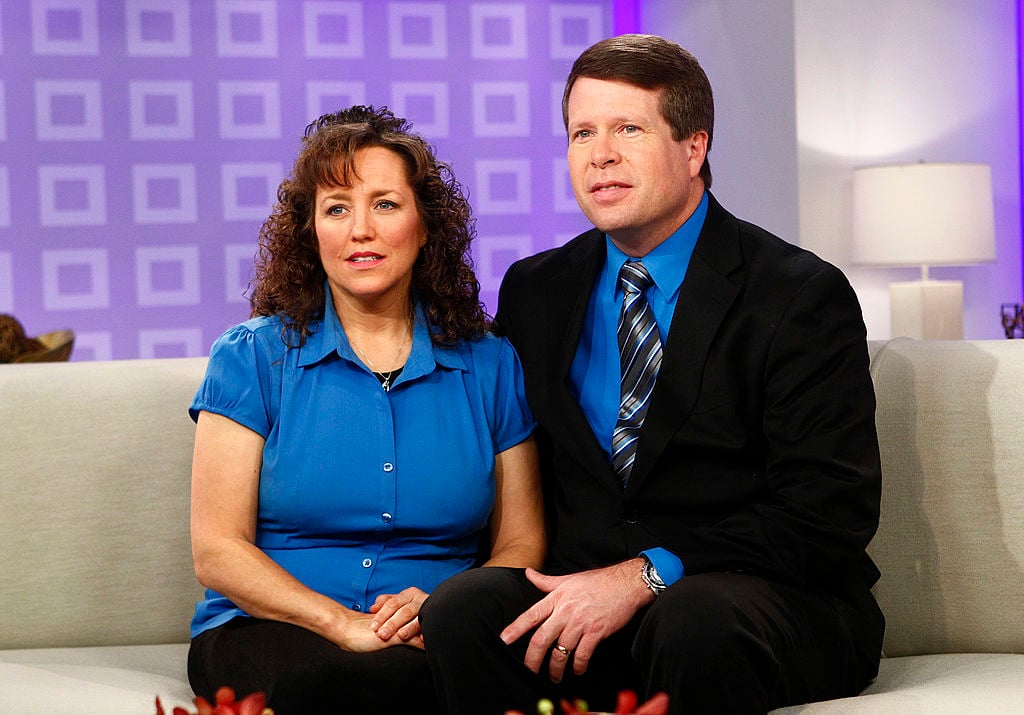 As the story goes, Jim Bob had agreed to sell a car to a young couple, but they were still trying to collect funds. In the book, Jim Bob recalls that he allowed the couple into his home, later in the evening, to use his phone. Instead of calling a family member for the money needed to buy the car, the interaction turned troubling.
Jim Bob claims that he was forced into the garage, tied up, and told not to move, all while the thieves brandished a gun. The couple took off in the stolen car without harming Jim Bob, or Michelle and Josh, both of whom were sleeping in the bedroom just feet from the altercation.
Did the robbery send the family into isolation?
Family critics have often wondered exactly what led Michelle and Jim Bob to take on such a conservative belief system. They have also debated which of the two decided to have as many children as they possibly could. There is no shortage of family followers and no shortage in theories about what led the Duggars to their lifestyle choices.
RELATED: How Much Did the Duggar Family's House Cost?
Neither Jim Bob nor Michelle have ever mentioned one particular event that led them down their current path. One could, however, hypothesize that their commitment to keeping their family insulated from the outside world may have had something to do with the robbery, especially when you consider the fact that Michelle was pregnant at the time. They have never spoken on that, though.
Several Duggar kids have broken away from the family's strict rules
While Jim Bob and Michelle may prefer a life that is mostly isolated from the outside world, several of their children are not opting for the same lifestyle they grew up in. Both Jill Duggar and Jinger Duggar have moved away from the family, and are expanding their horizons. Jinger, more so geographically, and Jill, more so theoretically.
RELATED: Why Fans Thinks Jim Bob and Michelle Duggar Have Disowned Jinger Duggar
Jinger and her husband, Jeremy Vuolo, left Arkansas behind as soon as they said: "I do." Jinger quickly joined Jeremy, who grew up in Pennsylvania, in Laredo, Texas where he was working at an area church. They have since moved to Los Angeles so he can further his studies. Jill, on the other hand, has not left Arkansas, but she's changed her life dramatically. Not only does Jill appear to enjoy friendships outside of her family's insular ultra-conservative Christian social circle, but she has enrolled her eldest son, Israel, in school.