'Counting On': Did Amy Duggar Have Her Own Contract With TLC?
Derick Dillard has spent the last six months spilling Duggar family dirt all over the internet. The law school student's biggest bombshell involved how the Duggar kids and all those appearing on the show are paid. According to Derick, they are not paid at all, and never sign contracts. A lack of legal documents seems to be the reason Derick can speak out against Jim Bob Duggar. Amy Duggar, on the other hand, claims she has a non-disclosure agreement that bars her from speaking about her famous family. So, why would Amy have been asked to sign an NDA while Derick was not? Is it possible that Amy had her own contract with TLC?
Amy Duggar can't talk about her famous family at all
Amy has made it clear that she's not allowed to talk about the Duggar family, and it seems like that means in any capacity. A couple of months back, Amy sat down for an interview with Without a Crystal Ball and briefly discussed her famous family. That interview is no longer available for viewing. Reportedly, Amy requested the video be removed from YouTube after she was told she could be sued for speaking about the Duggar clan. She did not elaborate on who issued the threat.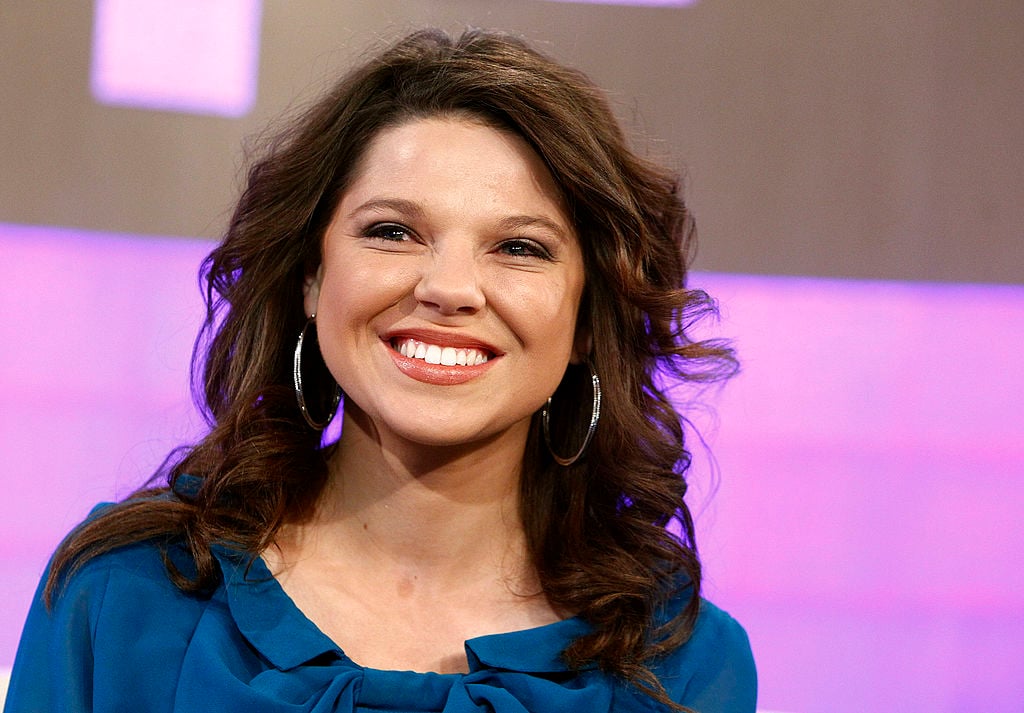 RELATED: 'Counting On': Amy Duggar Tells Her Mother She's Going to Get Them "In Trouble"
More recently, Amy and her mother, Deanna Duggar, took to Instagram Live for a chat with fans. When Amy began to answer a question about Jana Duggar, her mother jumped in and reminded Amy that she has an NDA. Amy later told her mother to stop joking around because she was going to get them "in trouble." Again, Amy didn't elaborate on who they would be in trouble with, but fans assume she was concerned that Jim Bob or TLC could take issue with her mother's acknowledgment of an NDA.
Does Amy Duggar have her own contract with TLC?
Amy has made it clear that she will not be returning to the family's show Counting On, anytime soon. In the last several years Amy has been pretty busy. She got married, opened her own boutique, and welcomed her first child. Before all of that, though, she was a regular on the family's original TV show, 19 Kids and Counting. Amy even had her own special where she traveled to Nashville in hopes of making her country music dreams a reality.
RELATED: The Duggar Family Won't Be Supporting One of Amy Duggar's Upcoming Business Ventures
She has never openly spoken about any contract she signed with the network, but family followers suspect that Amy was asked to sign an NDA when she agreed to allow TLC to film a special about her. The working theory is simple. Since Amy is not an actual Duggar kid, she was likely offered a separate contract. That contract may have contained the non-disclosure agreement, assuming the contract was somehow connected to Jim Bob Duggar and his family.
Would Amy spill family tea if she could?
While Amy has never spoken up and directly stated she had her own contract with TLC, most family followers assume that she brokered her own deal, and that's the reason she can't openly discuss her family. If she didn't have a non-disclosure agreement looming over her head, would she talk about the family, though?
RELATED: 'Counting On': Is Amy Duggar Subtly Shading Her Aunt and Uncle?
The answer seems to be a resounding, yes. Aside from seemingly shading her aunt and uncle, Amy has thrown her support behind Jill Duggar and Derick. She has specifically praised Derick for speaking out against Jim Bob and the way TLC appeared to exploit Jill and her siblings for more than a decade.