'Counting On': Did Anna Duggar Just Shade Michelle Duggar for How She Raised Her Kids?
The Duggar family was quick to tell the world that they used a buddy system to keep their home running. That admission came decades ago, long before the Duggar family had any media savvy. Now, the same system that Michelle Duggar and Jim Bob Duggar praised has been largely vilified by Duggar family critics. Anna Duggar, Joshua Duggar's wife, seems to have noticed. The mother of six was quick to tell her fans that she doesn't use a buddy system to raise her kids, and appeared to shade Michelle in the process.
Michelle and Jim Bob Duggar relied on a buddy system to raise their kids
Michelle and Jim Bob have always admitted that they needed help when it came to raising their supersized family. With 19 kids born over the course of 21 years, they certainly had their hands full. Instead of hiring professional help, though, the family relied heavily on the oldest kids to take over childcare.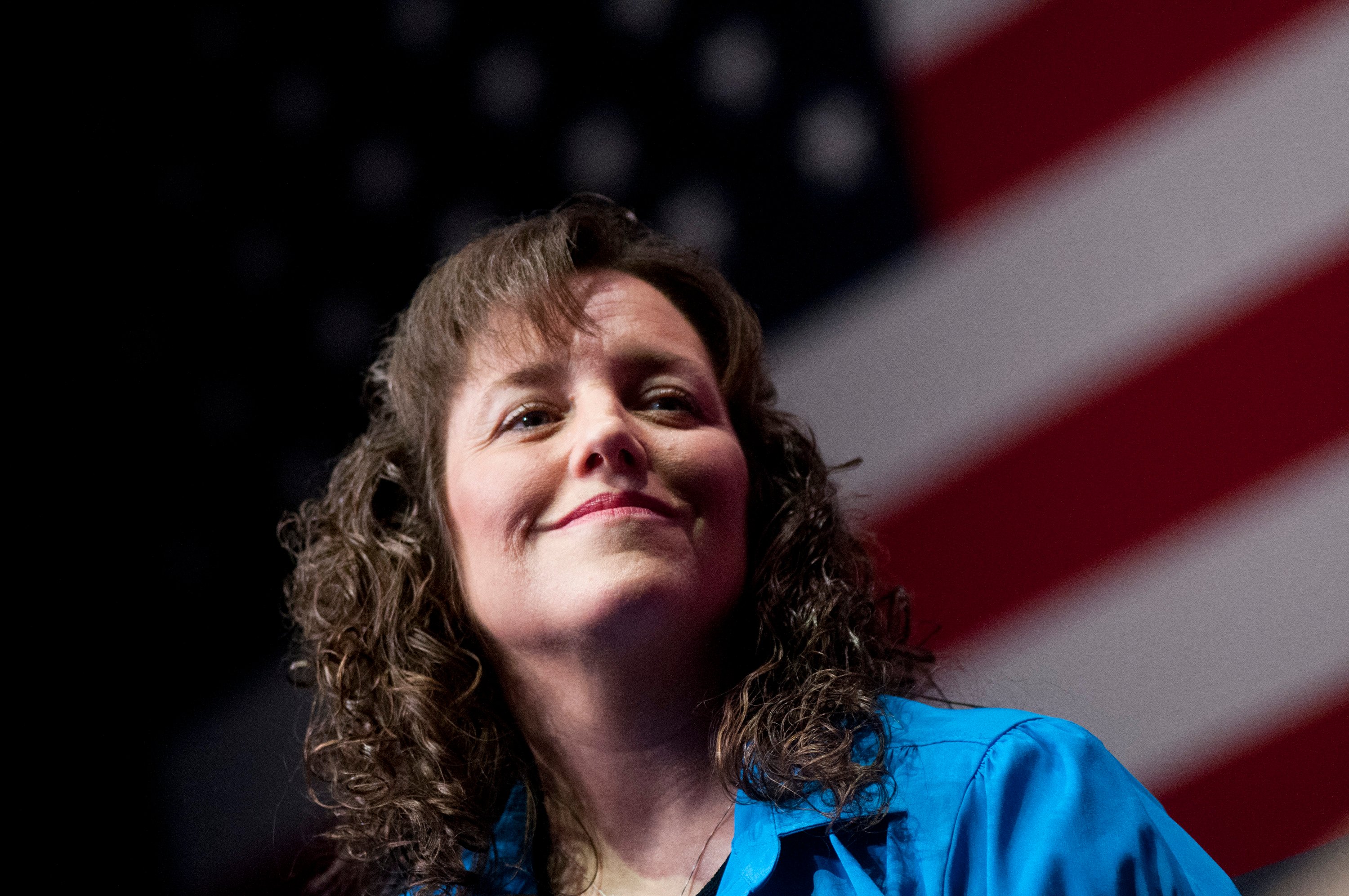 The buddy system they developed paired an older child with a younger kid or a group of younger kids. The older Duggars were responsible for helping their younger buddies get everything done from their basic hygiene to their schoolwork. Jana Duggar, Jessa Duggar, Jill Duggar, and Jinger Duggar headed buddy groups from the time they were young teens until they got married and left home. Jana Duggar, the eldest unmarried Duggar, is still largely responsible for taking care of the family's youngest children.
Anna Duggar said she wants her kids to have a childhood
Anna took to Instagram to answer fan questions recently. One fan asked Anna about her family's buddy system. Anna was quick to point out that she doesn't use a buddy system with her kids because she wants them to have a childhood. The statement struck some followers as a bit strange. Anna, perennially sweet, very rarely says anything that can be construed as negative, but critics strongly believe she was shading Michelle with her statement.
If you read between the lines, Anna seems to be suggesting the Duggar kids didn't get to have normal childhoods because they were busy raising their siblings. She also pointed out that her role as "mom" means she's the one who is responsible for her children. Michelle has repeatedly stated that her entire goal was to teach herself out of a job. She quickly passed off most of her motherly duties to her older children.
How many children do Josh and Anna Duggar have?
Josh, the Duggar family's eldest son, was the first to marry. He proposed to Anna on her 20th birthday, and the pair tied the knot in September 2008. They announced the birth of their first child in October 2009. Since then, Anna and Josh have welcomed a new child roughly every two years, with their most recent child being born in November 2019.
The couple announced their second pregnancy in November 2010, just a year after Mackynzie Duggar's birth. Micheal James Duggar was born in June 2011. In June 2013, Marcus Anthony Duggar was born, followed by Meredith Grace Duggar in July 2015. In April 2017, the family announced their fifth pregnancy. Mason Garrett Duggar was born in September 2017. Their youngest child, Maryella Duggar, was born in November 2019.