'Counting On': Did Jinger Duggar and Jeremy Vuolo Subtly Reveal Their Baby Name?
Duggar family followers are eagerly awaiting word of a new arrival. Jinger Duggar, who announced her second pregnancy in May 2020, has quickly approached her due date, but no mention of a smooth delivery has come through just yet. While they wait, family followers have spent their time debating what Jinger and her husband, Jeremy Vuolo, will name their new baby. It's possible that Jinger subtly revealed the name on Instagram already, though.
Jinger and Jeremy are expecting a second daughter
Jinger and Jeremy broke Duggar family protocol when they appeared to wait more than a year after their wedding to announce that they were expecting. The pair married in November 2016, but they didn't welcome their first daughter, Felicity Nicole, until July 2018.  
Fans eagerly awaited a second announcement, and they finally got one. In May 2020, Jinger and Jeremy announced they were expecting a second daughter. The pair revealed that they had suffered a miscarriage before announcing their most recent pregnancy. Jinger admitted she and Jeremy had chosen a baby name but wouldn't be revealing it until the baby's arrival. 
Fans think they may have spied the couple's baby name on an Instagram post
While Jinger might want to stay mum about her upcoming baby's name, Reddit users think they may have stumbled upon it on Jeremy's Instagram. One Reddit user noted that a recent post that appeared on Jeremy's Instagram featured Jinger standing in front of a giant chalkboard full of baby names. The photo, taken at a restaurant that is famous for making a salad that sends pregnant women into later, has one name that stands out in the crowd.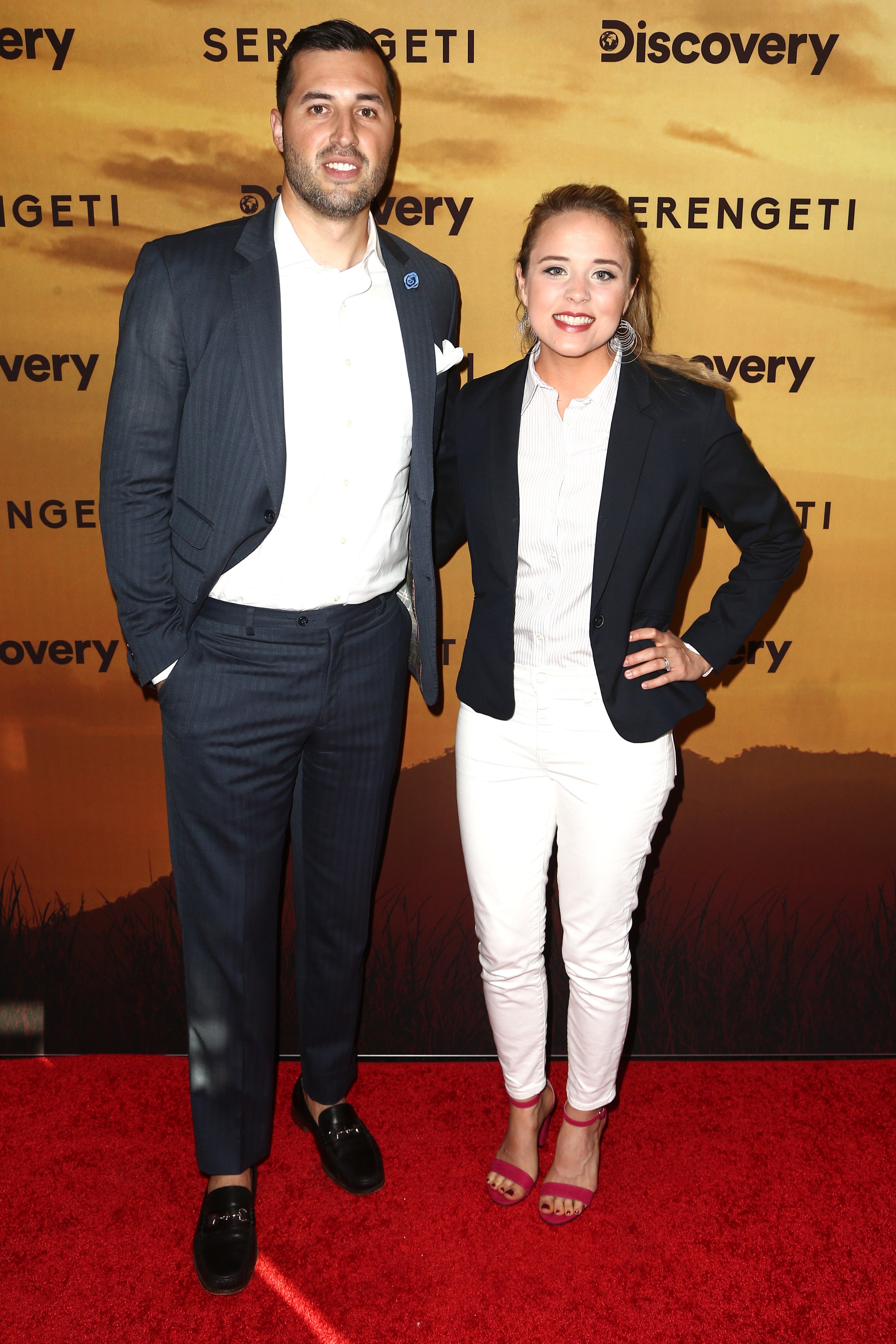 Reddit users point out that Jinger is standing suspiciously close to the name "Amelia" on the chalkboard. They strongly believe the A in Amelia matches Jinger's rather unique handwriting. If that's the case, it's entirely possible the couple listed their upcoming daughter on the wall of fame after Jinger at the famous salad. The couple has neither confirmed nor denied the speculation.
Are Jinger and Jeremy using a naming theme?
If family critics are correct about the chosen baby name, then Jeremy and Jinger aren't using a naming theme, at least not an obvious one. The couple has never spoken publicly about whether they are planning a theme, but several of Jinger's siblings have. Josh Duggar and Josiah Duggar both have decided to follow a theme when it comes to naming their children.
Josh and Anna Duggar, who married in 2008, have chosen to give all their children "M" names to honor Michelle Duggar. The couple welcomed their sixth child, Maryella, in November 2019. Josiah, who married Lauren Swanson in 2018, are working their way through the alphabet with their growing family. The couple suffered a miscarriage shortly after their wedding date. The couple named their baby Asa. In November 2019, they welcomed their second child, Bella. Jinger, along with her 18 siblings, all have names that start with the letter "J".