'Counting On': Do Derick Dillard and Jill Duggar Have the Most 'Balanced' Marriage?
Jill Duggar and Derick Dillard have distanced themselves from the Duggar family in recent years. Do the former 'Counting On' stars have the most balanced marriage in the family because of it?
The Duggars are best known for having a supersized family. They certainly aren't known for their fair and balanced marriages. Duggar family critics have spent years decrying the inequity in the Duggar unions. Those inequities have only become more pronounced as more and more of the Duggar kids have paired off. There is one Duggar couple whose marriage appears to be a little different than the rest. 
Are the Duggar marriages arranged?
Since 2008, eight of the Duggar family's 19 children have gotten married. While each of those marriages has been somewhat unique, fans think several of them have one thing in common; Jim Bob arranged them, or at the very least, highly encouraged the pairings. A church insider came forward in 2019 and claimed that Jim Bob arranged the marriage between Josh Duggar and Anna Duggar after Josh's molestation scandal. The insider, who spoke to Radar Online, claimed the wedding was intended to "fix" the issue.
It is strongly suspected that Josiah Duggar and Lauren Swanson's 2018 nuptials were also heavily encouraged. Rumors have suggested that Josiah was caught using Facebook without permission and was promptly married off to stop any further rebellion. It is believed that Joy-Anna Duggar and Austin Forsyth were also highly encouraged to wed by their parents. The Duggars and the Forsyths had known each other for years when Joy and Austin finally linked up romantically.
Derick and Jill's recent YouTube videos show a more balanced marriage than is typical for the Duggars
While Jill and Derick are considered the most progressive Duggar couple, they are far from progressive compared to mainstream society. They still hold conservative beliefs, and the couple isn't shy about sharing their thoughts. Still, they appear to have the most balanced marriage out of any of the Duggars, if recent YouTube videos are any indication.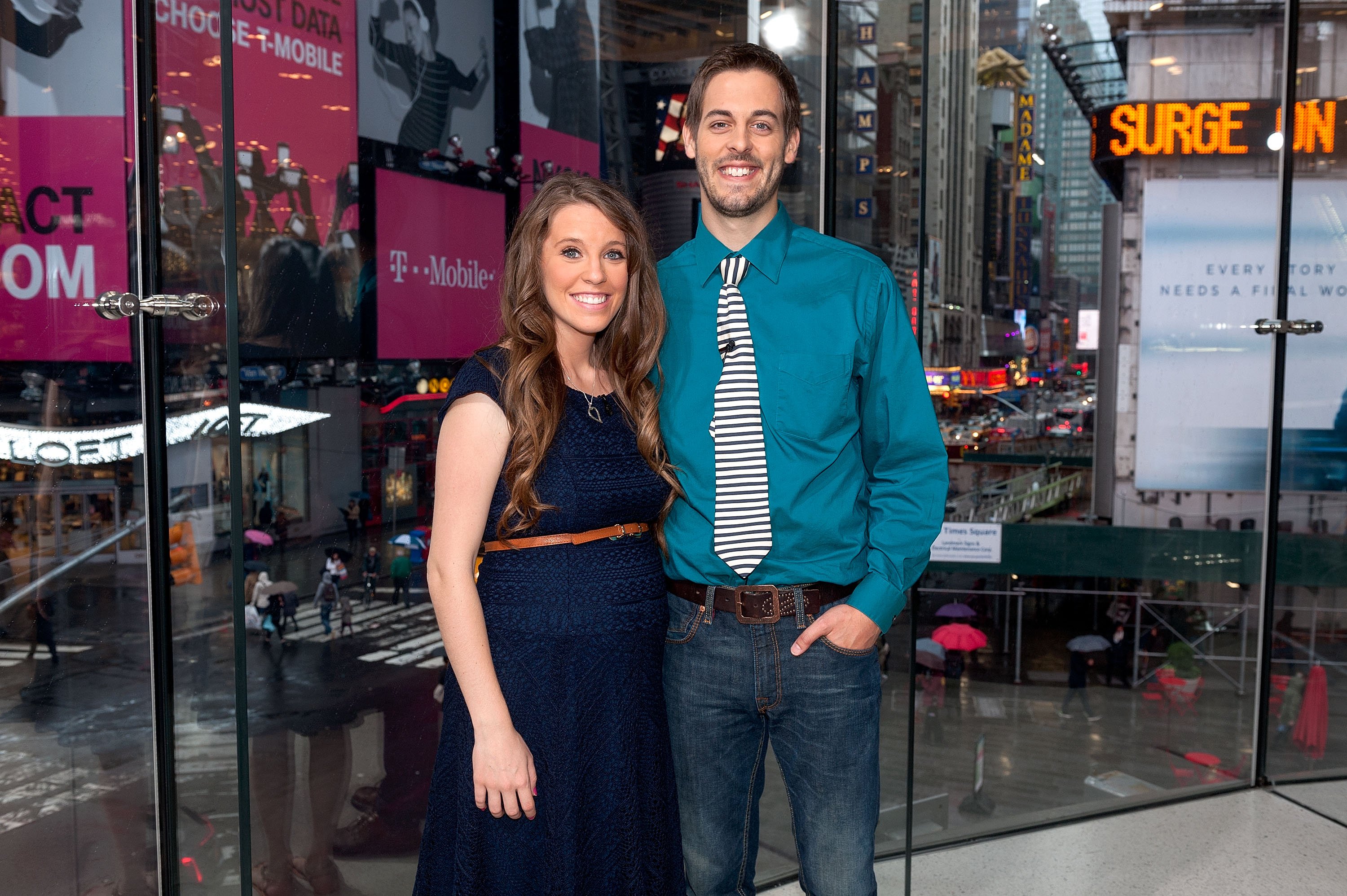 Family followers have been quick to notice that not only does Jill look extremely comfortable on camera lately, but Derick appears much more comfortable with letting her talk than most of the other Duggar husbands. Additionally, Jill seems to have stopped staring at her husband adoringly every time he speaks, something all her sisters, sisters-in-law, and mother do regularly. Does that mean their marriage is completely balanced? Not necessarily, but by the looks of it, they are doing better than many of the other Duggar couples.
Is Derick and Jill's marriage influenced by his upbringing?
10 years ago, Duggar family followers would have never guessed that Jill would be the one to break free from her family's oppressive rules. Unlike her more expressive sisters, Jinger Duggar and Jessa Duggar, she appeared to be happy with the family's rules and regulations. Something along the way changed, though. Some fans believe Derick's less rigid upbringing has largely influenced how their marriage works. Others believe something else is at play.
The Dillards didn't seem to distance themselves from the Duggar family until 2017. In fact, the birth of their second son seemed to kick off the trouble. Sam's birth ended in an emergency C-section and a lengthy hospital stay. Since Sam's birth, the family has distanced themselves from the Duggars, and Derick has started to speak openly about what happens behind the scenes of Counting On. Based on what Derick has said, a monetary dispute over the birth may have been the catalyst for change.