'Counting On': Do Josh Duggar's Sisters Forgive Him for What He Did?
Josh Duggar made some serious mistakes in his life. Do his younger sisters forgive him for abusing them?
By now most people know why the original series about the Duggar family, 19 Kids and Counting, got canceled on the TLC network. The reality show followed Jim Bob and Michelle Duggar as they navigated the trials of raising a family with 17, then 18, then 19 children. But one thing no one anticipated was a sexual abuse scandal that would mean the end of the series.
The eldest son in the family, Josh Duggar, was accused of sexually molesting several of his sisters and a babysitter when he was a teenager. By the time the scandal broke in 2015, Josh was already married with three kids. But the controversy was enough to get the show canceled and disgrace the family name.
One popular question in the wake of the abuse is this: Do Josh Duggar's sisters forgive him? Several have spoken out on the matter, and it appears they all agree.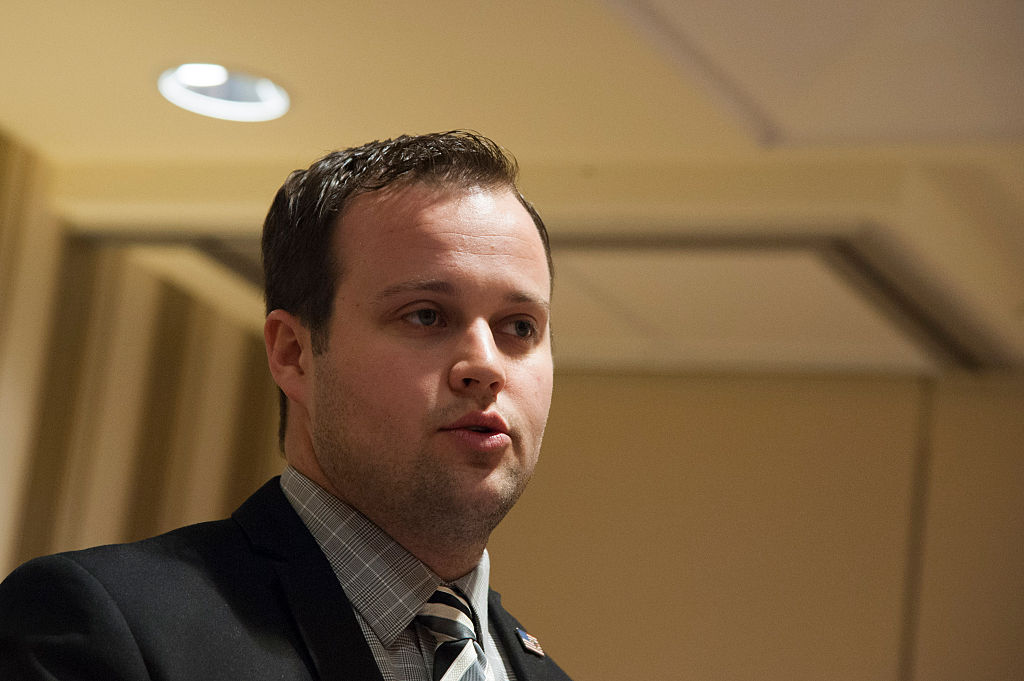 What happened with the Josh Duggar sexual abuse scandal?
According to the police report, the abuse in question took place in 2002 and 2003 when Josh Duggar was 14 and 15 years old. During that time, Duggar allegedly fondled the girls while they were sleeping or when they were in close proximity. In addition to a babysitter, Josh Duggar inappropriately touched several of his younger sisters including Jill, Jessa, and Joy-Anna.
When the girls told their parents what was happening, they responded by taking the matter to church leaders who enrolled Josh in counseling. A report was also filed with the Arkansas State Police and that's what went viral in 2015. In Touch Weekly obtained a copy of that report through the Freedom of Information Act, though that distribution of information is controversial since Josh was a minor when it was filed.
Do Josh Duggar's sisters forgive him?
More than a decade after the abuse occurred, do Josh's sisters forgive him for what he did to them? Josh Duggar has publicly apologized for anyone he hurt and said he deeply regrets his actions. But words can't change the past, and Josh's sisters have every right to stay furious with him. Are they?
Josh's victims say they do forgive him, but the road to rebuilding their relationship may be long. "I have forgiven him and I feel that, but the trust is not there," Joy Duggar said in 2016.
Jessa Duggar had similar statements about her brother. "I definitely have forgiven Josh. It is a process, though, that you have to work through in your heart," she told People. "And trust is not quickly rebuilt. It is something that takes a while. We love him very much, though, and we are very hopeful for the future."
Forgiving and forgetting are two different things. But it sounds like the women are working toward the former at least.
What is Josh Duggar doing now?
Following the sexual abuse scandal and subsequent cheating scandal, Josh Duggar all but disappeared from the public eye. But in 2017, Duggar fans caught a glimpse of the eldest son in a family photo. Then in 2018 he started popping up at other family events, too.
Fans are conflicted on whether it's a good thing or not – on one hand, Josh is a sexual predator who basically "got away with it." But on the other, if his victims agree to forgive him and feel comfortable being around him, there's no changing the fact that he'll always be their brother.
It's a difficult situation for sure. It's clear that the Duggars are taking things one day at a time.