'Counting On': Do The Duggar Kids Resent Jana Duggar?
The Duggar kids, growing up, were pretty much forced to spend all of their time together. Without traditional schooling to add a social element to their lives, the only people they saw every day were each other. Now that many of the Duggars have grown up and gotten married, fans have noticed only some of the kids seem close. Many followers think Jill Duggar has been completely cut off from her family, and that Jinger Duggar and Jessa Duggar can only really be bothered to connect with each other. Family critics also believe Jana Duggar, the family's eldest girl, is no longer best friends with her siblings. Is it possible that the other Duggar girls resent Jana?
Some Duggar family critics think Jana was the family snitch
All of the Duggar girls were given responsibilities from a young age. Jessa and Jinger were tasked with taking care of the laundry and organizing the home, while Jill was tasked with doing necessary secretarial work within the family, according to Reddit users. Jana seemed to spend her days taking care of the family kitchens and chasing after the youngest Duggars. Family followers think Jana had another job, though; critics think Jana might have been the family snitch.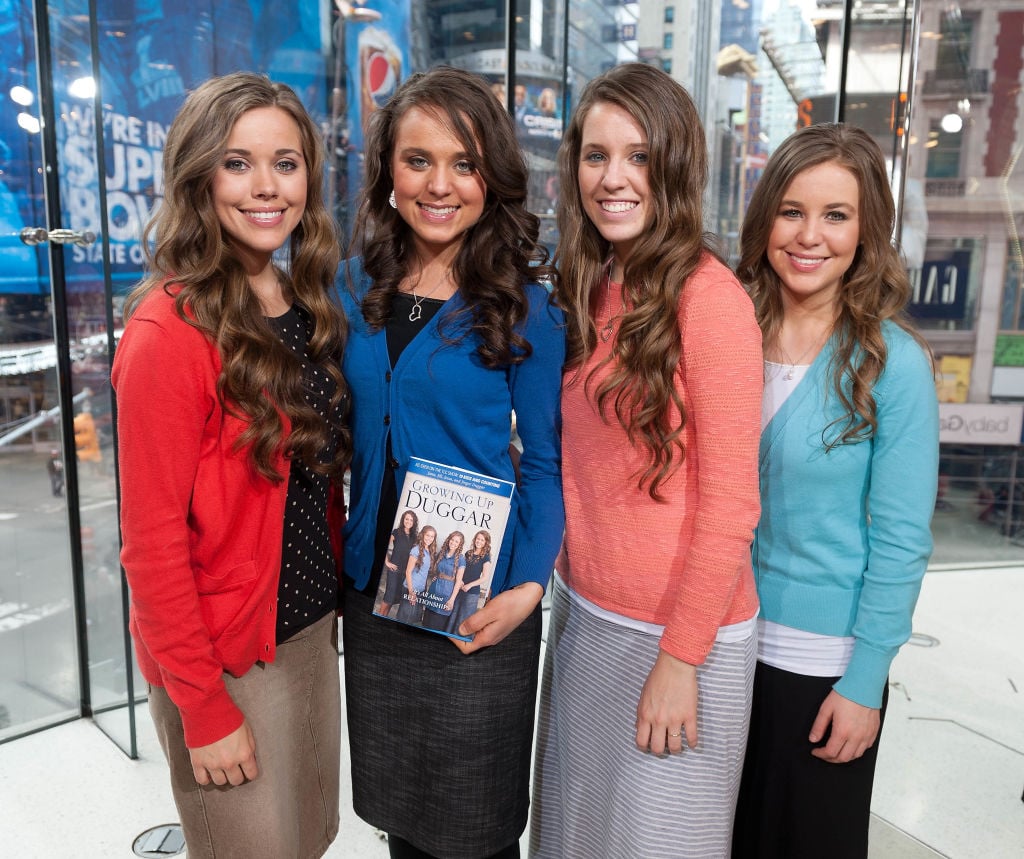 Is there any concrete evidence to support the theory that Jana is the Duggar kid most likely to tell on her siblings? Not exactly, but some clues indicate that it is a possibility. Jana was given the family's internet passwords, and she was also the Duggar daughter who took care of the family's youngest children.
Some critics think Jana's jurisdictions indicate that Jim Bob and Michelle Duggar had a lot of trust in her, and she likely gained that trust by telling on the others. While being the family tattletale might be one reason her siblings resent her, family followers think the Duggar girls might be jealous of Jana's more carefree life, too.
Do Jill, Jessa, Jinger, and Joy resent Jana Duggar for her carefree lifestyle?
Some family followers think the Duggar girls may resent Jana for her carefree lifestyle. At 30 years old, Jana is the eldest unwed Duggar. In the years since her siblings got married and started families of their own, Jana has seemingly developed a variety of hobbies, and she indulges in them regularly. Some family critics think Jessa, Jill, and even Jinger Duggar resent Jana for being able to do whatever she wants with her free time.
While that line of thinking could be logical in certain circles, it seems unlikely within the Duggar family. A single 30-year-old woman is not something to envy in the family's social circle. In fact, Jana would likely be pitied, if anything. While the Duggar girls may have children to look after, while Jana doesn't, that doesn't mean they view her life as better than theirs. In fact, it's likely the opposite. Jana, after all, still has to follow Jim Bob and Michelle's rules because she lives in the family's home. Her married siblings, more or less, can make their own decisions.  
So, is Jana going to enter a courtship this year?
The Duggar family will be back on television with new episodes starting on June 30, 2020. While the trailer released by TLC doesn't directly mention a courtship for Jana, the promo video does address her state of perpetual singledom. Some fans think a surprise courtship announcement is on the way, though there is no concrete evidence to indicate that is the case.
If Jana does enter into a courtship, most family followers believe that the family won't be announcing anything until the last episode of the upcoming season. It's a perfect way to ensure the family stays on TV for a couple of more seasons. One season could, hypothetically, follow her courtship, while a second season would document the lead up to her wedding day.