'Counting On': Every Allegation Derick Dillard Has Made Against Jim Bob Duggar So Far
Derick Dillard married Jill Duggar in 2014. Handpicked by Jim Bob Duggar, Derick seemed like the perfect son-in-law for the ultra-conservative Christian family. Six years and one falling out later, things have gone awry. Derick has spent the last several months levying some pretty hefty accusations at Jim Bob, and a potential tell-all book threatens to topple Jim Bob's carefully constructed media empire. Do you know all of the allegations that Derick has made since going public with his grievances?
Jim Bob Duggar has been lying to his entire family
One of the most serious accusations Derick has flung at Jim Bob is that he is hoarding earnings from the family's reality TV show and lying to his entire family to do it. According to Derick, he and Jill were never made aware that the family was being paid for their time. Derick has stated on social media, as well as in an interview with Katie Joy of Without a Crystal Ball, that the Duggar kids and in-laws were told the show was a  volunteer ministry. He elaborated, stating that the family was under the impression that no money was being exchanged; instead, they believed Jim Bob was just given free trips and outings for his family.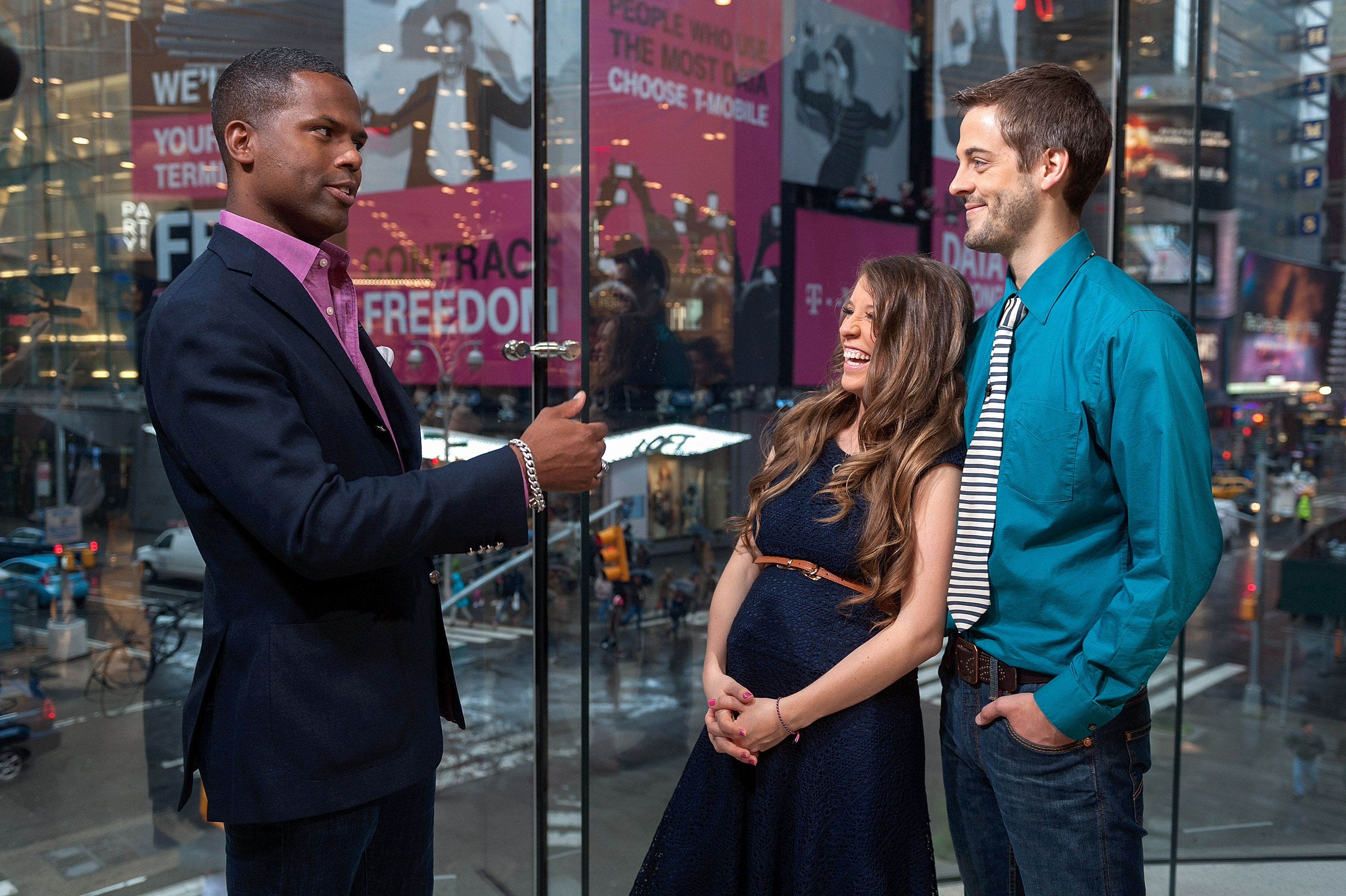 Jim Bob has never responded to the accusation, nor has TLC. The network that carries the family's TV show is well versed in reality TV, and it would seem all reality TV stars who work with the network are paid for their time. The amount that the Duggar family is paid has never been disclosed. Still, it's mostly believed Jim Bob has earned several million dollars from the network for the family's television specials, their first reality TV show, 19 Kids and Counting, and the rebranded show, Counting On.
Jim Bob Duggar controls who can come and go from the family's Springdale, Arkansas home
Aside from monetary issues, Derick seems to have a serious problem with how Jim Bob controls his family, including his adult children, and the house they grew up in. Derick has stated on social media that he and Jill are not welcome at the family's compound unless Jim Bob is on the premises. Derick stopped short of explaining why that might be, and whether or not that rule extends to other members of the family.
Based on the comings and goings of the other Duggar kids, however, the rule would appear to be specific to the Dillards. In 2018, the Duggars hosted a Christmas party while Jim Bob and Michelle were reportedly out of town. The attendants included several Duggar kids who have married and moved out of the house. Jessa Duggar also used the home when no one was around while she was in labor with her third child. Several of the married Duggar kids actually live on the family property in several outbuildings. They presumably have unfettered access to the house.
Jim Bob has basically cut Jill Duggar off from her siblings
The fact that Jill and Derick are, reportedly, not allowed at the family's compound without Jim Bob present has far-reaching consequences. According to an interview Derick granted with The U.S. Sun, Jim Bob has effectively cut Jill off from her siblings. Derick told the publication that Jim Bob does not want the Dillards around the unmarried Duggars due to the influence they may have on them, so that means Jill has limited contact with some of the kids she basically raised.
Jim Bob, again, has not responded to the allegation, but it appears to jive with statements made by Amy Duggar. Amy, the family's rebellious cousin, has stated that she was not allowed out alone with her cousins, even when they were adults, due to concerns about the influence she may have on them. She noted that if she wanted to visit with the Duggar kids, she had to do so inside the family's home, where Jim Bob and Michelle could monitor the conversation.