'Counting On': Family Followers Think Jessa Is Guilty of Making Things Up
Jessa Duggar might be carving out a career on YouTube, but family critics think she's making up a lot of her Instagam content.
The Duggar kids have been working hard at carving out their own independent career paths. Jinger Duggar and her husband, Jeremy Vuolo, have launched a podcast, and Jessa Duggar has taken to posting content to YouTube. Much of her content revolves around life with her three children and her husband, Ben Seewald. While Jessa's YouTube content has gotten mostly praise from family followers, her Instagram content is a different story entirely. In recent weeks she's attempted to make the hashtag, #sayingsofspurgeon, happen, and family critics think she's making up more than half of what she claims the 4-year-old is actually saying.
Jessa Duggar's Instagram feed is being criticized by followers
Jessa's three kids are cute. There is no arguing that. Jessa has spent a fair amount of time featuring both Spurgeon Seewald and Henry Seewald on both Instagram and YouTube. Jessa's youngest daughter, Ivy Jane Seewald has also begun appearing in her content regularly, too. There doesn't seem to be anything strange about that, but a few followers have taken issue with some of Spurgeon's alleged "sayings."
RELATED: Jessa Duggar's Latest Recipe Proves She Hasn't Branched Out From Her Childhood Too Much
Family followers first took issue with the notion that Jessa's young son specifically asked to take his hymn book on a recent walk. According to Jessa's anecdote, Spurgeon asked to take the book so he could sing to the animals along the way. While the story seems cute, family critics on Reddit strongly believe the story was manufactured so that Jessa would have content. She shared another tale suggesting that Spurgeon connected the "S" in his name to Salt. Again, Reddit users strongly believe it never happened.
Family followers are also worried that Jessa appears to favor Spurgeon
Some critics have voiced concern about the way Jessa parents her three children. According to critics, Jessa appears to favor Spurgeon, or, at the very least, seems to feature him more regularly on both YouTube and Instagram. That may be more about the children's ages than actual favoritism, though.
Jessa's second child, Henry, recently turned three, however, he is reportedly experiencing some speech delays. Her youngest child, Ivy Jane, just turned one in May. Since both Henry and Ivy are younger than Spurgeon, they are, obviously, less verbal. Jessa may feature Spurgeon more heavily, simply because he has more to say.
Is Jessa using her kids to grow her social media following?
Some critics worry that Jessa is using her three children to grow her social media following to make her own income. While Jessa still appears on the Duggar family's reality TV show, Counting On, it is primarily believed that she and her husband are not actually paid by TLC for their time. Instead, Derick Dillard, who married Jil Duggar in 2014, has claimed that Jim Bob Duggar is the only person receiving a paycheck from TLC. Reportedly, he dulls out money to his sons and daughters as he sees fit.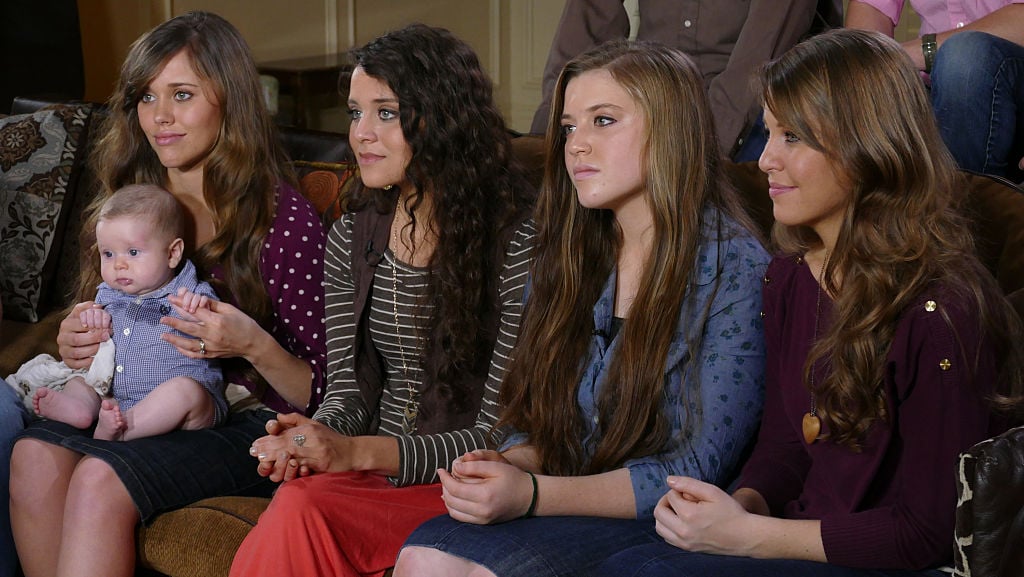 Since Jessa's husband doesn't have a traditional job, it would make sense that the couple would need to find a way to supplement their income. YouTube may be the way Jessa chooses to do that, but some critics take issue with her regularly featuring her kids in the video. Many followers believe Jessa's behavior is reminiscent of the way she was raised. Jim Bob and Michelle Duggar have been regularly criticized for exploiting their supersized family for a supersized paycheck.