'Counting On': Fans are Accusing Lauren Swanson of Being A Drama Queen
Lauren Swanson may have endeared herself to Counting On fans early on by being open about her tragic miscarriage, but their admiration didn't last long. The 20-year-old has been grating on the nerves of fans for months, the decision to name the couple's first child Bella and her recent comments on her pregnancy are seemingly the last straws, and Lauren is losing fans by the second. Now, Duggar family followers are accusing the new mother of being a massive drama queen.
Lauren's commentary on how long it took her to get pregnant rubbed fans the wrong way
Shortly before giving birth, Lauren made statements about her journey to motherhood that rubbed several fans the wrong way. Lauren said that it took her "quite a while" to get pregnant following the couple's miscarriage last year. While "quite a while" is subjective, several followers who have struggled with infertility were infuriated. From the first attempt to the birth of the couple's daughter, it's taken just 18 months. Many who have struggled to get pregnant, note that 18 months is far from "a while."
Lauren and Josiah married in May 2018. By November 2018, they had announced they were expecting their first child, but the pregnancy ended in a miscarriage. It was only a few months later that the couple announced that they were once again expecting. While everyone's journey to parenthood is different, several followers noted that Lauren's statements were undoubtedly a bit insensitive.
Lauren and Josiah's decision to name their daughter Bella has created controversy
Now that the couple's daughter has officially arrived, fans have taken issue with the child's name. Bella Millagro arrived on Nov. 8, after what is described by the couple as a long and challenging labor. The child's name, which means beautiful miracle, would have been perfectly lovely if Josiah's sister, Joy-Anna had not chosen the name Annabell for her daughter. Annabell was delivered stillborn at five-months gestation. Joy-Anna would have been due in November 2019, as well.
Several followers note that the decision was incredibly insensitive if not downright cruel. After all, Joy-Anna has been vocal about her struggles to accept the loss and is currently taking time to allow her body to heal before she attempts to have another child. Of all the names in the world, Bella seems like an odd choice, considering the familial tie.
None of the Duggars have commented on the baby's name, but several of the Duggar siblings decided to forgo a public congratulations. Jill and Joy-Anna both failed to mention the birth of their new niece on their Instagram pages. Jill, however, did acknowledge the birth of Joseph Duggar and Kendra Caldwell's second child. The couple welcomed their first daughter, Addison, on Nov. 4.
Lauren was also accused of trying to profit off of her miscarriage
Long before Lauren annoyed fans with the overdramatization of her fertility struggles, she caught the ire of followers for allegedly profiting off of her miscarriage. While the new mom has been open about her miscarriage, some followers believe she's taken that openness to the extreme to garner sympathy and expensive gifts.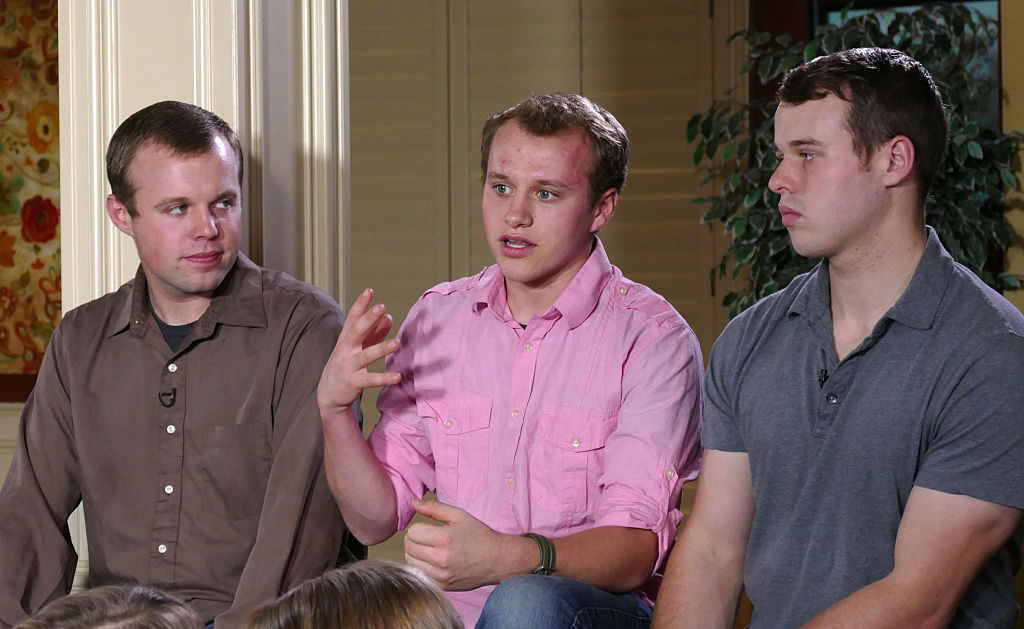 After announcing her second pregnancy, Lauren and Josiah were quick to put their baby registry on blast. They shared a link to the registry via Instagram for any fans who were interested in helping them set up a nursery. Among the suggested gift options were an expensive baby monitor, a rocking chair, and assorted clothing and bath items.
Several other Duggar family members have pulled the same stunt, angering fans in the process. Jessa and Ben Seewald shared their registry and even asked fans to send cash and gift cards. Joy-Anna helped her brother, Joseph, garner gifts from supporters when he married Kendra. She shared the couple's wedding registry on her own social media page, likely because she had far more followers than her brother at the time. In short, Lauren should have learned from the mistake, or, at the very least, Josiah should have known better.