'Counting On': Fans Are Weirded Out That Jinger Prays For Jeremy's Purity
The Duggar family has some odd habits. Critics of the stars of Counting On have taken issue with everything from the way the family makes their money, to how they approach dating and relationships. While a lot of their thoughts on love and trust are a bit strange, critics are particularly weirded out by the fact that Jeremy Vuolo, who married Jinger Duggar in 2016, asks his wife to pray for his purity when he feels "tempted" by other women.
Jeremy Vuolo is regularly tempted
Jeremy has shared that he faces temptation regularly. Frankly, that's not abnormal. Most men and women in committed relationships feel an attraction to others from time to time. According to Men's Health, about 70% of women admit to having an attraction to individuals other than their partner. Even a thoroughly developed crush on another person is considered entirely normal for those in committed relationships.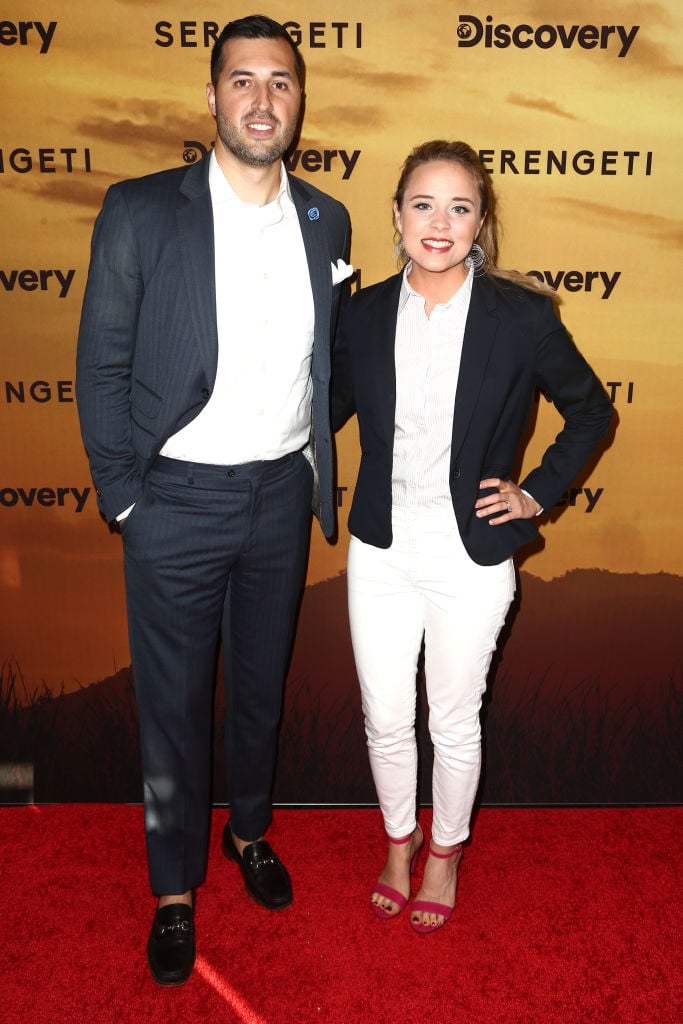 Fans aren't concerned with his attraction to other people, but they have a big problem with how he chooses to deal with it. No, Jeremy isn't signing up for dating websites — at least not that we know of— and he doesn't even seem to have regular contact with other women, even platonically. Jeremy, instead, seems to tell his wife every time he feels an attraction to another woman. Family followers find it bizarre and are concerned that it may be doing some serious harm to Jinger, who, to some followers, seems emotionally fragile.
Jeremy asks Jinger to pray for him
Jeremy and Jinger haven't shied away from talking about their relationship on Counting On. The duo doesn't seem to hold anything back inside their relationship either. Jeremy admitted that he tells Jinger every time he feels temptation and discusses it freely, so Jinger can pray for him. The duo apparently views Jeremy's purity as something of a team sport.
According to The Daily Mail, Jeremy and Jinger are vigilant about online temptation, too. The former professional soccer player claims that he does not keep social media apps on his phone. Instead, he accesses his profiles from Jinger's phone, and she has all of his passwords. Jeremy has claimed that the decision to openly discuss attraction builds trust within his relationship, but family critics think otherwise.
Jinger and Jeremy aren't the only couple that shares passwords
While Jeremy and Jinger are the only couple who have openly admitted to feeling tempted by other people, they aren't the only Duggars who choose to avoid any sense of privacy within their relationship. Jill Duggar and Derick Dillard, for example, use Covenant Eyes, an accountability software, to keep their web browsing safe. The pair also share passwords for social media with each other.
Several of the Duggar boys seem to avoid social media at all costs. Josiah Duggar, for example, doesn't appear to have any independent social media profiles. Instead, his wife, Lauren Swanson, controls the family's Instagram page. Joseph Duggar has also forgone the use of social media. His wife, Kendra Caldwell, manages the couple's Instagram profile, as well. Neither Joseph and Kendra nor Josiah and Lauren have ever mentioned why they approach social media in this way, though.