'Counting On' Fans Think It's Concerning That Jill Duggar Can't Control Derick Dillard's Rants About Her Father
The Duggars were raised with very strict rules in their family. They feel that a woman's duty is to take care of her kids, her home, and her husband. With that said, the women don't have much of a say when it comes to the house rules. Michelle and Jim Bob Duggar feel that women should play a submissive role in marriage. But now, fans think it has led Jill Duggar to not have a say in anything her husband says or does — even if it involves her own father.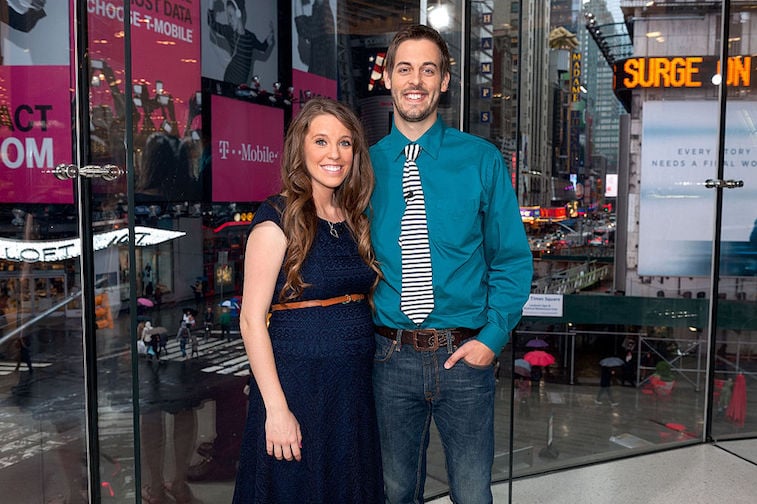 Jill Duggar and Derick Dillard have had a rocky relationship with her parents
When Duggar and Dillard first wed, her parents seemed thrilled that she had fallen in love with someone whose values aligned so well with their own. But over time, things unraveled, and it appeared to start when Duggar and Dillard left Counting On back in 2017. Many believed Dillard was fired from the show for his controversial tweets about other TLC stars, though he and Duggar have denied those claims. Duggar recently said that it was because the show proved to be too much for their family, but Dillard has since made it sound like it had something to do with Jim Bob and money.
Dillard recently told a fan that he and Duggar need permission to visit her parents' house
The relationship between Duggar's parents and their son-in-law has proved confusing over the past few years. Fans have noticed that Dillard and Duggar never attend family events or holidays. And recently, Dillard told a fan that he and his wife need permission to visit her parents' home. Though he didn't go into detail about why, he also mentioned that Duggar needed permission to visit her own parents' house when her sister, Jessa Duggar, was going into labor.
Some think it's concerning that Duggar can't stand up to her husband
Though it's unclear whether Duggar's father or husband is the problem, some fans find it concerning that Duggar probably doesn't have a say in anything Dillard says about her father. The Duggar women are bred to be submissive, and that's likely just the role Duggar is supposed to play in this situation.
"I don't think [Duggar and Dillard] fight over [Dillard's words] nor does she protest against what he is doing," one person wrote on Reddit; the user then suggested Duggar is not allowed to do so. "He's her headship, she has no choice but to grin and bear it," another user wrote about the couple's relationship. "… She doesn't have the right to say anything," another person commented, referring to the dynamic of their marriage.
Her marriage seems to have permanently affected her relationship with her family
Though Duggar is supposedly not allowed to tell her husband what to do, it has definitely created tension between her and her family. Duggar and her sister, Jessa Seewald, have boys the same age, yet the kids don't spend any time together. Duggar is, supposedly, not allowed over her parents' house without permission, which seems crazy to think about. And even if she is OK with her husband's rants about her father, it clearly hasn't done any good for her relationships with other family members.