'Counting On' Fans Are Disgusted By the Way Jim Bob and Michelle Duggar Treat Two Of Their Children
The Duggar family has taken plenty of criticism through the years. Michelle and Jim Bob Duggar have 19 children, and though the family has millions of fans, some people aren't thrilled with the way the couple has chosen to raise their children. Their ultra-conservative lifestyle relates to some, but to many, it's completely overbearing.
But what surprises people even more is the reported treatment of two of Michelle and Jim Bob's kids — one who has reportedly been barred from visits, and another who was hardly punished for their wrongdoings.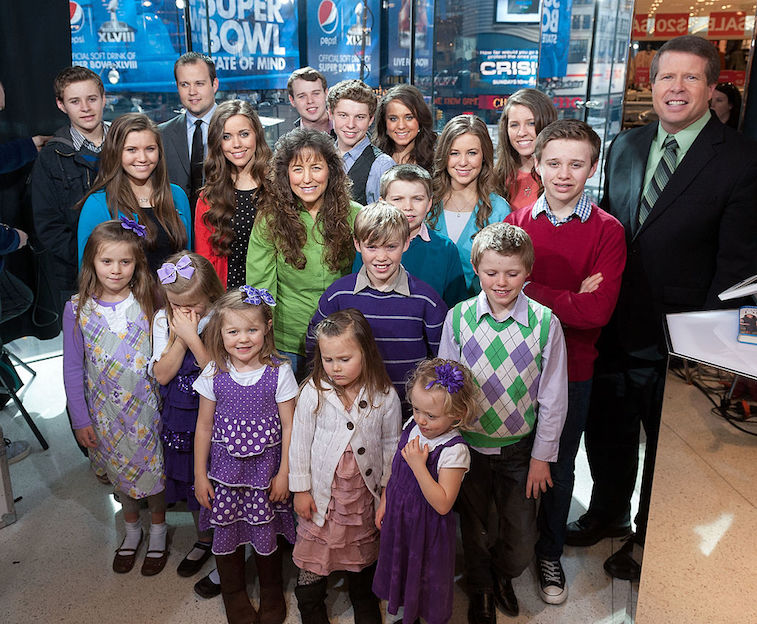 Michelle and Jim Bob's beliefs differ from many Americans'
When Michelle and Jim Bob started having kids, they decided to give them a much different way of life than most Americans. However, it seemed that most of the rules stemmed around the women in the family. The Duggar daughters always had to dress conservatively to make sure they didn't tempt any men. Michelle and Jim Bob never allowed any of their daughters to go to college; rather, they taught them that their role was to raise the kids and please their husband. The family wasn't allowed to dance, play sports, or engage in any intimate contact with partners before marriage.
Jill Duggar's husband recently revealed something shocking about Jill's parents
Fans have suspected for a while that Jill Duggar and Derick Dillard's relationship with Michelle and Jim Bob was rocky. But Derick recently revealed that he and his wife actually need permission to visit her parents' house. He answered a fan's Instagram comment, where he said that when Jill's sister, Jessa Duggar, was in labor and nobody was home, Jill had to receive permission from her parents before she could tend to her sister. People were outraged by the allegations and couldn't believe that the Duggars could practically disown their own child.
Fans are disgusted at the difference in treatment between Jill and Josh Duggar
What shocks fans the most about Jill's treatment is that her brother, Josh Duggar, is not subject to the same treatment. The family gathered earlier this year to celebrate Josh's 30th birthday, and everyone was in good spirits. However, Jill and Derick don't even spend holidays with their family anymore. And Reddit users couldn't believe the difference in treatment between the two.
"He's always in the background of family photos… He was present at Abbie's baby shower according to the photos posted on the Facebook group. He's always there for events like Easter, Christmas, Thanksgiving, New Years, etc. Whereas Jill isn't even allowed over to help her sister in [labor]," one user wrote. "[Jim Bob and Michelle] should be ashamed, for choosing a son who molested children and cheated on his wife… Over a daughter, who was one of his victims," another person commented. "I don't see how he could even go to any family functions with his brothers-in-law knowing what he did to their [wives]," someone else added.
Some feel that the Duggars treat the women in their family different from the men
The difference in treatment between Josh and Jill seems to be attributed to gender roles. Josh is a man, so he's more valued than Jill, who is a woman. Fans felt that gender roles once again came into play when Jed Duggar, who is not yet married, admitted that he no longer lives in the Duggar household. Meanwhile, Jana Duggar, who is also unmarried, is nearly 10 years older than her brother yet still unable to leave the house. However, it seems to be the norm among families who live similarly to this TLC family.