'Counting On' Fans Are Extremely Disturbed By This 1 Thing In the Duggar Home
The Duggar family lives life very differently from most modern Americans. Michelle and Jim Bob Duggar instilled strict rules and values into their 19 kids' lives from the start, and now the children are, for the most part, following in their parents' footsteps. But those on the outside of the family have often questioned why …
The Duggar family lives life very differently from most modern Americans. Michelle and Jim Bob Duggar instilled strict rules and values into their 19 kids' lives from the start, and now the children are, for the most part, following in their parents' footsteps. But those on the outside of the family have often questioned why the Duggars do what they do. And now, fans are seriously disturbed by one thing they noticed in the Duggars' home.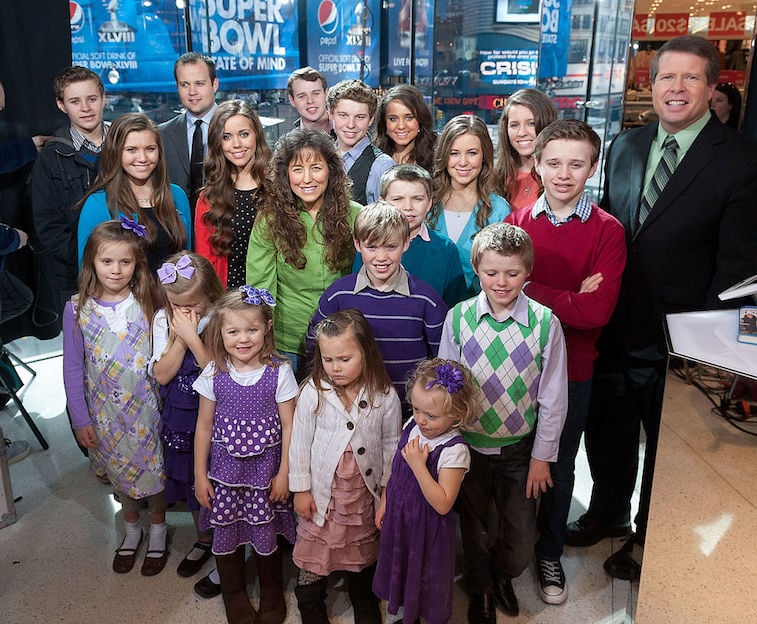 Michelle and Jim Bob gave their kids very strict rules
When Michelle and Jim Bob started their family, they decided to raise their kids differently than most American children. The kids were homeschooled; this way, religion could be incorporated into their daily learning. They spent most of their time at church or doing religious activities.
Michelle and Jim Bob raised their children to turn their heads from any kind of temptation. They did not allow the kids to date; they could only enter courtships with the intention of marrying. And when they started a courtship, there could not be any intimacy until marriage. Plus, Michelle and Jim Bob's daughters could only wear knee-length dresses or skirts, so as to prevent any men from temptation.  
Women and men tend to be treated differently in the family
The Duggars' religious practices essentially hold men in higher regard than women. To them, a woman's job is to raise children, take care of the house, and please her husband. Some interpret the family's religious beliefs to mean that women are at fault for tempting men, which is why the women are often required to only wear long, loose skirts.
In the Duggar family, the kids aren't allowed to move out until they're married, which explains why Jana Duggar still lives at home. But Jedidiah Duggar, Michelle and Jim Bob's 21-year-old son, recently said that he no longer lives at the family's mansion. Many fans took this to mean that women receive unfair treatment to men.
Fans were disturbed by a photo of Jim Bob in the Duggar daughters' bathroom
Those who follow the Duggar family often take to Reddit to discuss the family's interesting ways of life. And one Reddit user noticed something disturbing in a previous scene from the show: The Duggar daughters' bathroom appeared to have a framed photo of a teenage Jim Bob placed on the vanity.
"It's so weird that's it's a picture of when he was young AND alone," one user wrote. "This is the grossest, sickest thing I have seen in a while," someone else commented. "No. Just no," another person added. Fans then questioned whether there was a photo of a young Michelle in the boys' bathroom. "Why the double standard?" one person asked, once again referring to the difference in treatment between men and women in the family.
Fans recently called out Jim Bob's ego on the family's Instagram account
The photo on the bathroom vanity had some suggesting that Jim Bob's ego was the reason for its placement. And his ego was recently called out on the Duggar family Instagram, too. Derick Dillard, Jill Duggar's husband, recently said that the two need permission to go to Jim Bob and Michelle's home. And once fans learned this, they called out Jim Bob on Instagram. "Jim-Brat's toxic ego needs to become less of a priority," one user wrote. Others called out the family for pretending to be "perfect" and for the harshness of banning their own daughter.