'Counting On' Fans Don't Like the Way Jeremy Vuolo Talks About His Wife, Jinger Duggar
'Counting On' fans think Jeremy Vuolo doesn't say the right things when talking about his wife.
Jinger Duggar and Jeremy Vuolo have been married since 2016, and they've lived their lives very differently from the rest of Duggar's family. For this reason, many Duggar fans have grown to love them, since they still closely practice religion but have a little more independence from it than other members of the family.
Still, though, some don't like the couple — they don't feel that Vuolo treats his wife the way he should. And a recent video has some Duggar fans up in arms.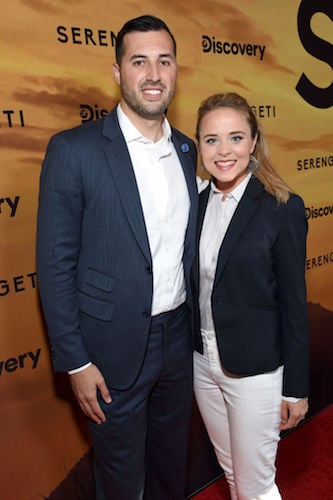 Jinger Duggar and Jeremy Vuolo wed back in 2016
Duggar and Vuolo met through Duggar's sister and brother-in-law, Jessa and Ben Seewald. The Seewalds met Vuolo while they were down in Texas, and when he came to visit, he started to get to know his future wife. Vuolo and Duggar courted for a little while before he proposed, and they were married in 2016.
Since then, the two have separated themselves from Duggar's family. Although they all still remain close, Duggar and Vuolo are now living in Los Angeles and are much more mainstream than most of her siblings. Duggar listens to modern music, wears pants, and now has light blonde hair. She also watches television, which she was not allowed to do growing up.
Some fans think there's something going on behind the scenes in their marriage
Though many people love the couple, some aren't so convinced that they're happy. Reddit users often take to the site to discuss the Duggar family (though they claim to dislike the family, the users follow them extremely closely, perhaps making them some of the Duggars' biggest fans). There have been various threads about Vuolo's treatment of Duggar and how some who follow the show don't trust him; they find him manipulative and controlling. 
Reddit users recently tore apart Vuolo's praise to his wife
Vuolo took to Instagram amidst the coronavirus pandemic to thank his wife for taking such good care of him and his daughter, and one user posted the video to Reddit. "Jinger is taking amazing care of us; she is incredible," Vuolo said. He also noted that she's "keeping us alive," referring to him and Felicity. But fans didn't like that his praise for her was all about her taking care of him.
"Jeremy sounded more like he was praising the hired help instead of genuinely thanking Jinger," one user wrote. "She looks pissed about something," someone added. "Yeah something's up there. She looks bothered," a user replied. Another user suggested there could be abuse going on in the relationship, though that certainly has not been confirmed.
Many fans adore the couple
Despite the negativity from certain people, many fans love Duggar and Vuolo. They seem to show each other a lot of love on social media, and though that often doesn't paint the full picture, it could genuinely be their way of expressing how much they care about one another. Though Duggar's facial expression in the video was a bit questionable, she might have simply had something else on her mind while her husband was recording. There is no evidence that there is any negativity or abuse of any kind going on in the couple's marriage.